Chanel | Success Story of the French Luxury Fashion House
Chanel is a French luxury high-fashion brand founded by Coco Chanel in 1910. The brand's product line includes women's ready-to-wear clothes, luxury goods, and accessories. Alain Wertheimer and Gérard Wertheimer are the company's current owners, and they are the grandsons of Pierre Wertheimer, an early business partner and co-founder of Chanel. The fashion house is famously known for its Chanel No.5 perfume.
About The Founder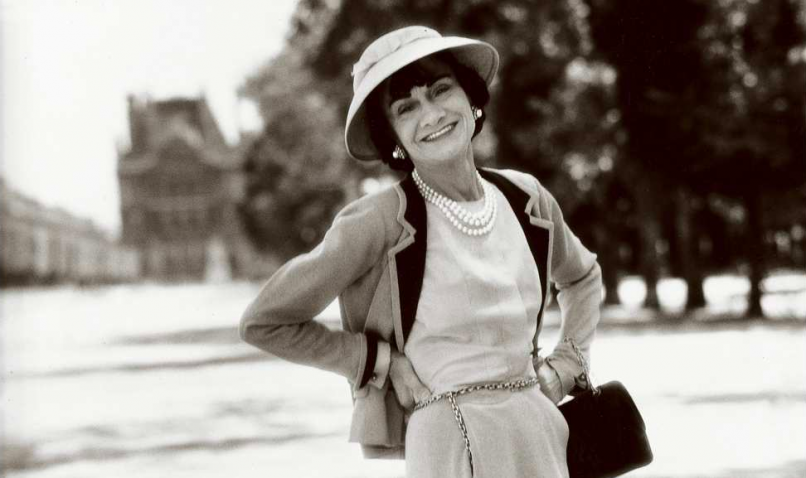 Gabrielle Bonheur "Coco" Chanel was a French businesswoman and fashion designer. She is known for being the founder of the famous brand Chanel.
She was born on 19 August 1883 in Saumur, France. Her mother, Eugénie Jeanne Deville, known as Jeanne, worked as a laundrywoman in the charity hospital run by the Sisters of Providence. Her father was a street vendor who sold clothes and undergarments.
When Coco was 11, her mother passed away at 32. She and her three sisters and two brothers did not attend school. The father sent the boys to work on the farm as farm laborers, and the girls were sent to the convent of Aubazine, which ran an orphanage.
Finding Chanel
In 1909, Coco opened a millinery shop at 160 Boulevard Malesherbes, the ground floor of the Parisian flat of the socialite and textile businessman Étienne Balsan, of whom she was the mistress. This is where the House of Chanel originated.
The Balsan flat was also a salon for the French sporting elite. Coco had the chance to show these rich women with a sense of fashion her designs. She started selling them the hats she designed and made and earned an independent living.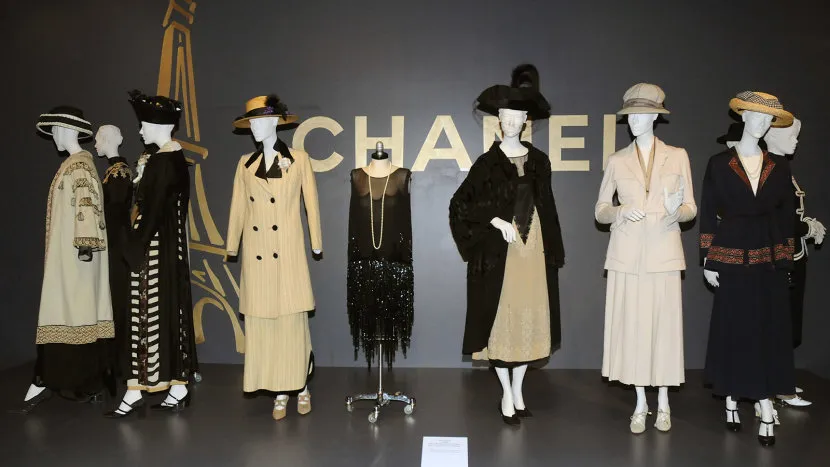 By 1918, Coco had a big dress shop near Hotel Ritz in Paris. The designs available in the shops included Flannel blazers, Straight-line skirts of linen, Sailor blouses, and Long sweaters made of jersey fabric, Skirt-and-jacket suits.
Chanel Suit
In 1921, Coco Chanel commissioned the perfumer Ernest Beaux to create a perfume for La Maison Chanel to complement the suit of clothes. His fragrances included perfume No.5, named after the number of samples Coco liked best. Initially, a bottle of No. 5 de Chanel was a gift to clients of the brand. The popularity of the perfume prompted the brand to offer it for retail sale in 1922.
In 1923, Coco Chanel told Harper's Bazaar magazine that the reason behind the success of her clothes was design "simplicity is the keynote of all true elegance."
The Post-Coco Era
In 2002, Chanel came up with the Chance perfume and Paraffection, and a subsidiary company initially originated in 1997 to support artisanal manufacturing that gathered together Ateliers d'Art. Karl Lagerfeld designed a prêt-à-porter collection.
In July 2002, a jewelry and watch outlet opened on Madison Avenue. Within a few months, a shoe/handbag boutique opened next door. Chanel continued to expand in the United States, and by December 2002, the company had 25 stores in the US. In 2003, the brand introduced Coco Mademoiselle and an "In-Between Wear," targeting younger women.
In 2007, Maureen Chiquet became the CEO. She operated in her position as the CEO until her termination in 2016.
In 2018, Chanel announced the relocation of its global headquarters to London. The company announced in December of the same year that it would ban fur and exotic skins from its collections.
In February 2019, Lagerfeld died at age 85. Virginie Viard became the new Creative Director and had worked with Lagerfeld at the fashion house for over 30 years. In December 2021, Leena Nair became the Global Chief Executive Officer.
Interesting Facts About Chanel
Chanel is a luxury fashion house founded by Coco Chanel in 1909. It is based in Paris, France.
Chanel is known for its iconic designs, including the little black dress, the Chanel suit, and the Chanel No. 5 perfume.
Coco Chanel was a trailblazer in the fashion industry and is credited with popularizing the use of jersey fabric, which was previously considered too low-end for high fashion, as well as creating more comfortable and practical clothing for women.
Chanel was also the first fashion house to feature a designer's name on the label of its products.
In the 1920s, Chanel introduced the concept of "luxury ready-to-wear," offering high-end fashion at a more accessible price point.
Chanel is owned by Alain and Gerard Wertheimer, the grandsons of Pierre Wertheimer, who was Coco Chanel's business partner.
In addition to its clothing and accessories, Chanel also has a line of beauty and skincare products, and it operates a number of boutiques and stores around the world.
Chanel is known for its strict brand image and has maintained a high level of exclusivity, with its products being sold in select department stores and boutiques.
Also Read: Karl Lagerfeld | Success story of the man who revived Chanel
Why was Chanel so successful?
Chanel created its unique fashion identity and keep attaining absolute modernity by following avant-garde artistic work. Compared with numerous fashion brands, the brand features itself by adding more historical art connotations and offering avant-garde fashion via new media to the masses.
How much is Chanel worth today?
In 2021, Chanel's worldwide brand value amounted to approximately 13.2 billion U.S. dollars, a slight decrease from the previous year likely due to the impact of the pandemic.