Charlie Chaplin | The Man Who Conquered the World with Smile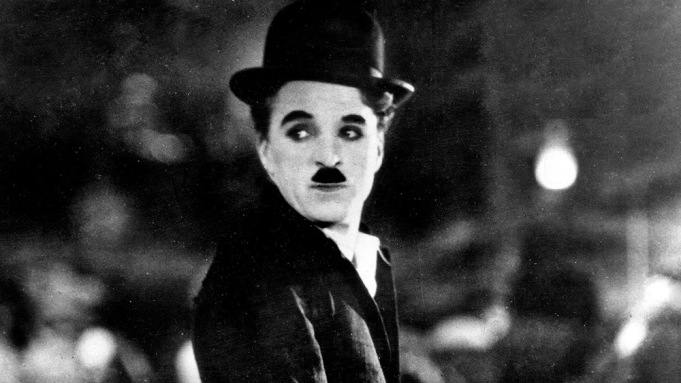 Charles Spencer Chaplin After hearing this name the image which came in our mind is "A man who wore a coat, a pair of big trouser, shoes, moustache and a black hat". Charlie Chaplin was a greatest king of comedy who became a worldwide icon through his screen persona, "The Tramp". He considered one of the most important figures in the history of the film industry. He had been an effective and creative film maker for about 75 years in his life. We all know about Charlie as a famous actor but only few of us know the struggles which he had been gone through.
EARLY LIFE OF CHARLIE
Charlie Chaplin's childhood was fraught with poverty, hardship, and acute loneliness. Charlie's father was never a big part of his life when he was a child his father left them. His early years were spend with his mother and brother in London. Charlie's mother was the only one who feeds them by doing stage show and singing her voice is the main source of income. But unfortunately she lost her voice and was struggling to provide for her 2 boys. Their conditions became worse. They left with no shelter. Because of this sometimes Charlie slept on the park benches and survived by stealing food from the street stalls.
Charlie and his brother also used to dance and perform on the streets to earn a few pennies. When his mother became ill and was unable to look after her sons. She admits to Cane Hill Mental Asylum for some time. Since then Charlie and his brother sent to their father's house, which the young boys barely know. Charlie and his brother face a lot of problems in his father's house. As his father devolve in alcohol and died 2 years later, at 37 years old from cirrhosis of the liver.
Charlie left alone as his mother admitted to the hospital until her death and his brother joined the navy. It was a very difficult phase of his life. By the age of 13th, Charlie abandoned education with a determination to make his carrier in show business. At first, he became a member of the Children's dancing group. And did many jobs to survive and even though his dream was out of reach he never gave.
SUCCESS AFTER THE STRUGGLES
Chaplin began performing at an early age, his first important work came when he joined The Eight Lancashire Lads clog- Dancing group. With whom he travels to English music hall throughout 1899 and 1900. Chaplin works hard and the act was popular with audiences. But he not satisfies with dancing and wishes to form a comedy act. At, 14 shortly after his mother relapsed he registered with a theatrical agency in London's West End.
The manager analyzes their determination and soon he performed on stage as a newsboy in H.A Sainsbury's Jim, a Romance of Cockayne. But unfortunately, the show was unsuccessful and close after two weeks. After this Charlie played a role as a pageboy in a production of Sherlock Holmes. From there, he traveled with a Vaudeville outfit named Casey's Court Circus. And in 1908 teamed up with the Fred Karno pantomime troupe. Where he became one of its stars as the Drunk in the comedic sketch A Night in an English Music Hall.
With the Fred Karno troupe, Chaplin gets his first taste of the US, where film producer Mack Sennett offers a contract to him for a $150 a Week. In 1914, Charlie made his film debut. In 1915, Charlie left Sennett to join the Essanay Company. During his first year with the company Chaplin made 14 films, including The Tramp (1915). Through his work, Chaplin became popular as a grueling perfectionist.
The 1940s were a decade marks with controversy for Chaplin, and his popularity declined rapidly. He was accused of communist sympathies, while his involvement in a paternity suit and marriages too much younger women caused a scandal. An FBI investigation was open and Chaplin forces to leave the United States and settle in Switzerland. But this never breaks and deviates Chaplin from his goals. Nearly the end of his life, Charlie did make one last visit to the US in 1972 when he has received honorary academy awards.
Charlie Chaplin became a superstar and won an Oscar award even though he had to faced several challenges from his early age due to lack of parental support and poverty. His journey from a poor to a world famous Comedian will definitely inspire and helps us to achieve success in our life by converting our threats into an Opportunities.