Steve Harvey | From Rags To Riches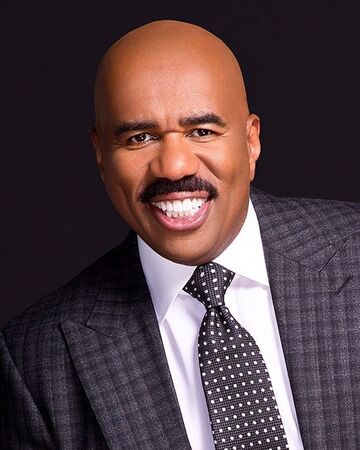 Childhood
Talking about a journey from rags to riches, Steve Harvey is an apotheosis. He belonged to a destitute family where his father used to earn 5$ a day. With such a small amount he has to feed 3 children and a wife. Since childhood, Harvey was a reclusive child. He used to stammer a lot. One day his teacher asked students to write what they want to be in their life. Harvey wrote about his desire of coming on a TV screen. In front of the whole class, the teacher mortified him. In his chagrin, he was tormented and came back home.
Journey for Existence
Since then Steve Harvey decided that he will make his dream come true. He grew up and started doing a job at a travel agency company. That aspiration of becoming successful and shine on TV wasn't letting him sleep. So, he quit his job and went for his dream.
But when he first quit his job to take a chance at being a comedian, he found himself separated from his wife and living on for as little as $50 a week.
"That was an ugly period, just very painful," he says of becoming homeless in the late '80s.
"Everybody has a moment when they turn back, when you say to yourself, 'This is too much,' " Harvey says. "I had it on several occasions."
But, even at his lowest point – hiding in a hotel restroom while attempting to wash up – Harvey powered through.
"I sat down and started crying, but a voice said, 'If you keep going, I'm going to take you places you've never been,' " the star explains. "It was like God said, 'Don't quit, you're almost there.' "
He started working for Hilarities Comedy Club where he used to write funny dialogues for a stand-up comedian. One day he was witnessed writing by an anonymous person.
'Why don't you try to stand up comedy yourself' said the person. Harvey decided to try his hand in stand-up comedy. After completing his first comedy show he was at seventh heaven. He began to get shows
Success after the Struggles
In 1997, Harvey continued his work in stand-up comedy, performing on the Kings of Comedy tour along with Cedric the Entertainer, D.L. Hughley, and Bernie Mac. Further, the tour became the highest-grossing comedy tour in history, grossing $18 million its first year and $19 million in the second. The comedy act would later be put together into a film by Spike Lee called The Original Kings of Comedy.
He has still more levels to reach, as his vision board demonstrates. Turning reflective, he says, "I'm not one of those people who's going to be on a yacht sailing the world [in retirement My calling is to help people, to teach people, to share with people until I die. I can never stop doing that. I can't and I don't want to."
Also Read: SYLVESTER STALLONE – KEEP PUNCHING