Christian Bale | Success Story of the Legendary Actor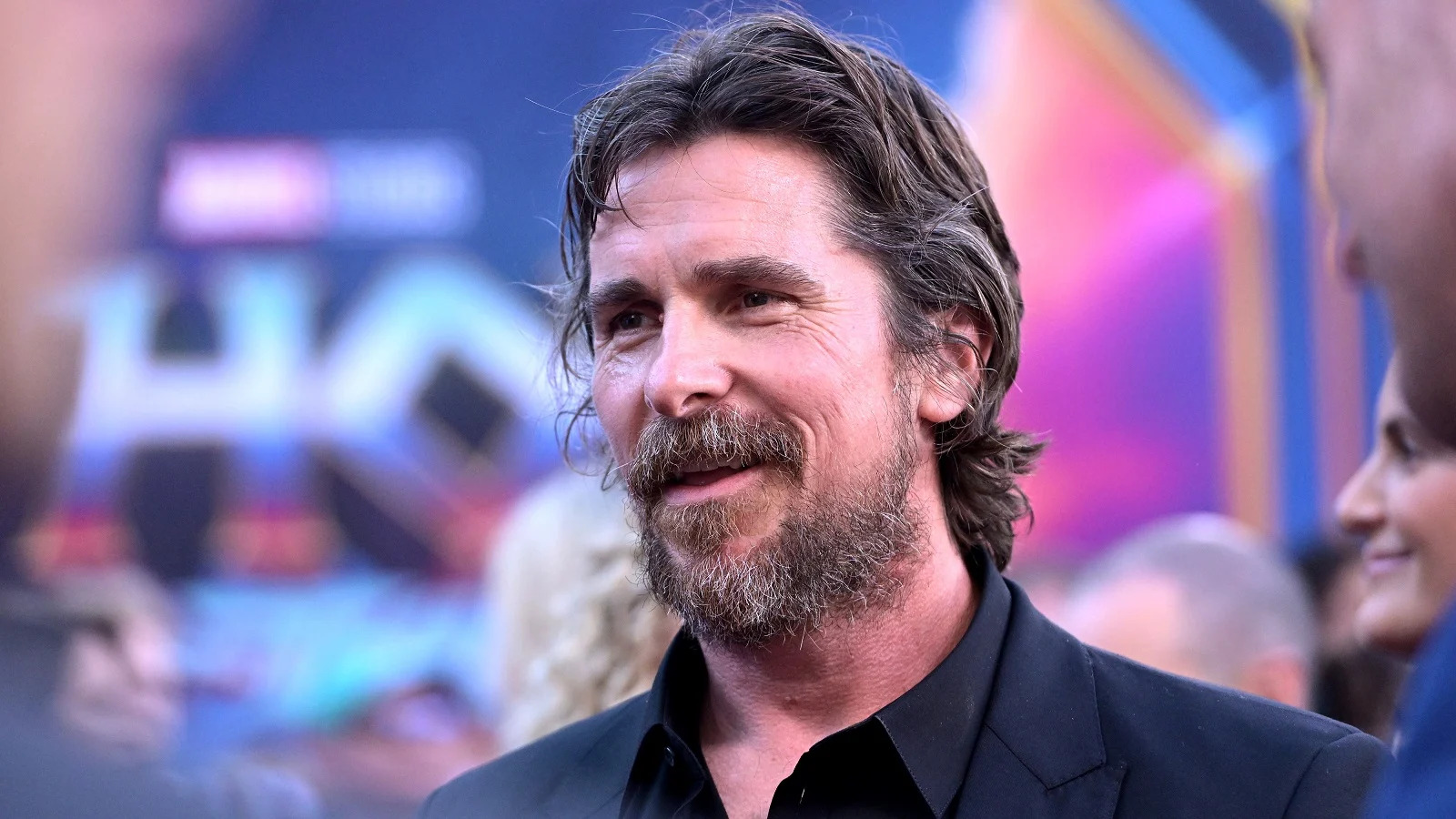 Christian Bale is one of the most iconic English actors. He gained worldwide recognition in 2005 after playing the role of Bruce Wayne in Christopher Nolan's Batman Begins. The film fraternity considers Christian Bale one of the industry's most versatile and transformational actors. Besides the Batman series, he has starred in iconic movies like American Psycho, The Machinist, Exodus: Gods and Kings, and recently in Marvel's Thor: Love and Thunder. He has earned the prestigious Academy Award and two Golden Globe awards for his exemplary acting skills.
About
Christian Bale began his acting career at the age of thirteen. He starred in Steven Spielberg's coming-of-age war film Empire of the Sun. Christian earned considerable recognition for the role and began his journey as a leading actor during the 90s. He has been a part of the entertainment industry for four decades. In his career, he has worked with iconic artists like Johnny Depp, Chris Hemsworth, Liam Neeson, Katie Holmes, Matt Damon, Ryan Gosling, and Brad Pitt. Through his role in the Batman series, Christian became one of the most successful actors of all time.
Early Life
On the 30th of January 1974, Christian Bale was born in Haverfordwest, Pembrokeshire, Wales. His father, David Bale, was an entrepreneur and an animal welfare activist. In contrast, his mother, Jenny James, was a circus performer. Christian has two older sisters. When he turned two, the family moved to Portugal. Later, the family relocated to Oxfordshire, England. By the time Christian turned 15, the family had already lived in fifteen different places. The frequent change of locations deeply impacted Christian's childhood. Eventually, the family settled in Bournemouth, England. For schooling, he started attending Bournemouth school but dropped out at sixteen. When he turned seventeen, his parents filed for a divorce. Consequently, he began living with his older sister and father, and the three moved to Los Angeles, California, USA.
Beginning of Career
As a child, Christian learned ballet. At eight, he landed his first acting role. Christian starred in a famous fabric softener commercial. Later, he appeared in the renowned maze action video game Pac-Man's cereal commercial. Simultaneously, the West End Theatre cast his sister in a musical. From that point, Christian started taking acting seriously. He decided to become a professional actor at the age of ten. Soon, he got to act in a West End play called The Nerd with Rowan Atkinson. Two years later, in 1986, Christian played a minor role in a television biography film by Marvin J. Chomsky. The film's lead star, Amy Irving, recommended young Christian's name to her husband and director, Steven Spielberg.
Initial Years & Struggles
After Amy recommended Christian to Steven, he cast him in his 1987 coming-of-age war film Empire of the Sun. Christian was just thirteen years old at the time. Over 4,000 young actors had auditioned for the role. However, young Christian's acting skills made him get selected for the life-changing role. With the release of Empire of the Sun, he became an overnight sensation. He hadn't undergone any formal acting training. Christian's character in the movie made him gain commercial and critical success. Initially, Christian earned a considerable amount of money from the acting profession. As a result, he became the breadwinner at home. Christian often found it stressful. He felt like giving up many times. His friends at school used to bully him, and the family's financial situation wasn't great either. However, he could not leave the profession because his family depended on him.
Following Years
After the success of Empire of the Sun, Christian acted in several movies like Newsies, Prince of Jutland, Swing Kids, and Little Women. However, he gained considerable recognition as a leading star with the release of American Psycho in 2000. The movie was a massive commercial and critical hit. Christian's role made him rise to fame. But, in the following years, his commercial success declined. He acted in several movies that could not perform well at the box office. Things began changing for Bale when he took up the role of Trevor Reznik in Brad Anderson's psychological thriller, The Machinist. For the role, Christian lost more than 60 pounds to portray the character as a walking skeleton. The film did not succeed commercially, but critics praised Christian's roleplay highly.
The Dark Knight Trilogy & Worldwide Recognition
In 2005, Christian starred in Christopher Nolan's first installment of The Dark Knight Trilogy, Batman Begins. He played the character of Bruce Wayne, aka Batman. The film achieved critical and commercial success. Later, in 2008, he starred in the second installment of the trilogy, The Dark Knight. The movie broke several records and became the highest-grossing film of the year. The trilogy ended with the release of The Dark Knight Rises in 2012. It became one of the highest-grossing films of all time. Consequently, Christian Bale attained worldwide recognition. Following the legendary success of the trilogy, Christian appeared in several movies. Presently, the film fraternity considers Bale one of the most iconic actors.
Also read: Mahershala Ali | The First Muslim Actor to win an Oscar
How old is Christian Bale?
Christian Bale is 48 years old as of 2022. He was born on the 30th of January 1974 in Haverfordwest, Wales. However, he spent his childhood in several places like Portugal, England, and the United States.
Is Christian Bale married?
Yes, Christian Bale has been married to Sibi Blažić since 2000. The couple has been together for over two decades. They have two children, Emmeline and Joseph Bale.
What is the net worth of Christian Bale?
Christian Bale's net worth is estimated to be $80 million. He has been a part of the entertainment industry for four decades. His acting career began at the age of eight. Throughout his career, he has played several iconic roles making him a legendary actor.