Christian Dior | Signature Style of the House of Dior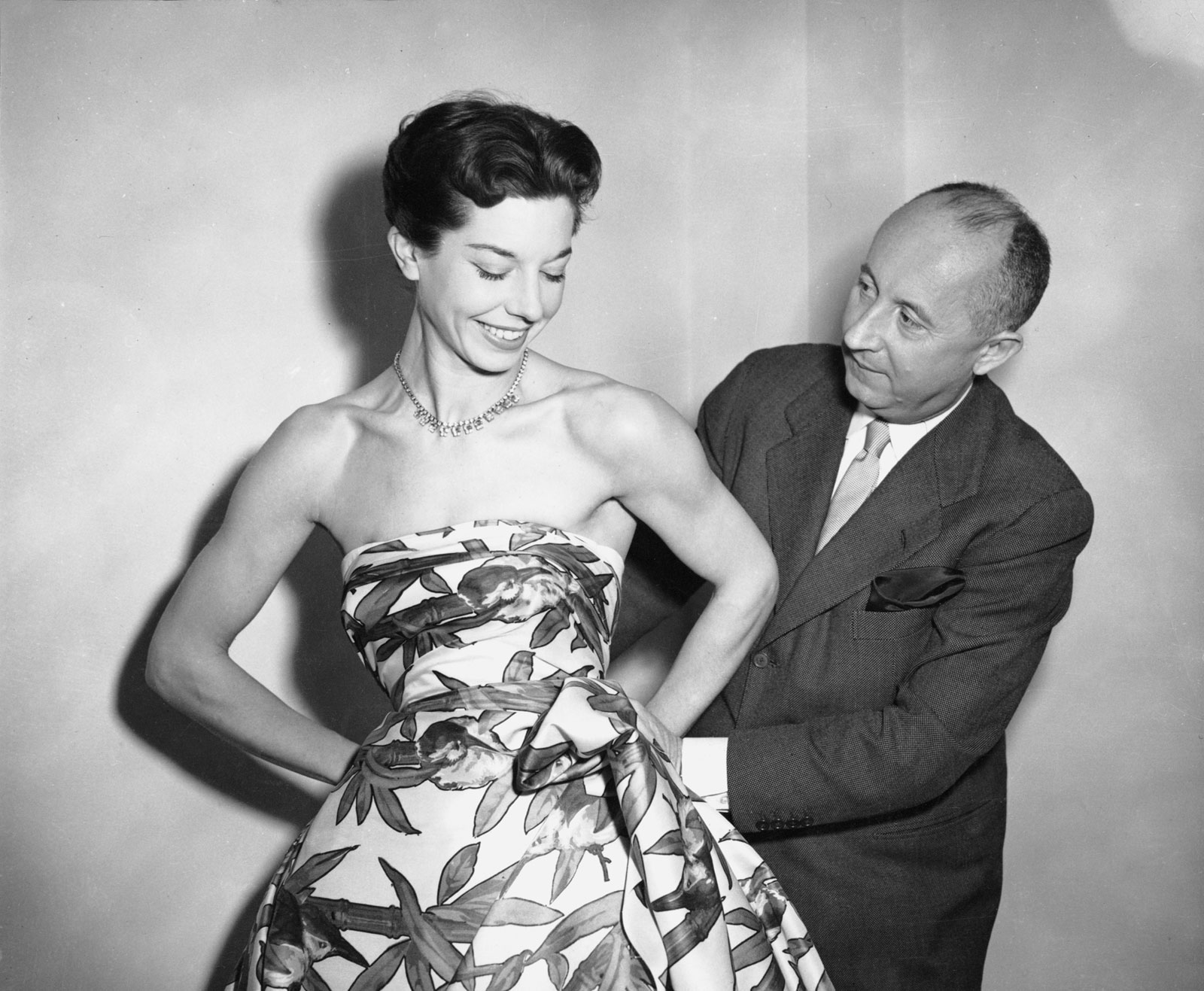 Christian Dior was a very famous fashion designer. His success story was about finding his passion and working hard to be perfect in his field. Dior designed his first collection for the House of Dior in 1947, creating a splash in Paris with luxurious designs and impeccable craftsmanship.
Early Life
Christian Dior was born in 1905 to a wealthy family in the French city of Granville. His father, Maurice Dior, was one of the wealthiest wool merchants in France. The family-owned an 18th-century estate with its farm and gardens where Christian spent his summers. He learned the importance of quality craftsmanship and artisanship from a young age through his father's business dealings. Christian Dior inherited his artistic talent from his mother, Madeline Martin. He attended school in Normandy before moving to Paris in 1918. Christian studied architecture, but it wasn't long before he found himself drawn to fashion design. Dior wanted to design fashionable couture for women to wear in their everyday lives. And so, Christian Dior was born in 1947 – marking the beginning of what would become one of the most iconic brands in fashion history.
Career
In 1937, Dior was employed by the fashion designer Robert Piguet. He would design for three of his collections later. One of these designs had "Cafe Anglais," Dior's masterpiece. While at Piguet, he also worked alongside Pierre Balmain and succeeded Marc Bohan – who later became head designer at Christian Dior Paris in 1960 – as house designer when he left to serve in World War II. After this time, Dior designed his first collection for the House of Dior in 1947 – which created a splash in Paris with luxurious designs and impeccable craftsmanship. Dior's design philosophy was "to create luxurious yet attainable outfits," which meant giving women dresses they could wear every day without being too formal or fussy. Christian Dior died in 1957 at 50 from a heart attack. But his legacy will live on forever. However, the house he founded still produces some of the world's most covetable clothes.
The signature style of Christian Dior
Christian Dior is often described as having an "architect's eye." His signature style was known for its clean lines, geometric shapes, and full skirts. Dior also ensured that each design had a detail that would enhance the dress's silhouette. He would use belts to draw attention to the waist and pleats to create an hourglass shape or tuck to accentuate curves. His designs always focused on creating harmony between fabric and cut, which gave them an air of luxury.
One of Dior's last designs came in 1959 when he created one of his most iconic dresses: the New Look. It became popular among women who wanted their dresses to be more practical for their everyday lives. The New Look consisted of long sleeves, extensive skirts, full busts, and nipped waists – it became known for its feminine proportions and legs that appeared longer than they were.
House of Dior
Christian Dior founded the House of Dior in 1947. The company's headquarters are in Paris, and operates as a global luxury fashion house. Christian Dior had a lot of skill and talent, but it's worth noting that he didn't come from an upper-class background and didn't have the connections to become a couturier. However, he did have the passion and drove to pursue his dream. And luckily for him, he found himself surrounded by people who supported his vision and helped make it a reality. Later in 1955, Dior became internationally recognized for this philosophy when he introduced the "New Look."
It got characterized as a collection of full skirts, cinched waists, and long sleeves. The House of Dior is one of the most luxurious and successful fashion houses globally. Also, the New Look brought a sense of elegance & sophistication to the post-war era. Dior's signature style is most recognizable in his famous creation, "the New Look."
Lessons to learn from Christian Dior
Dior once said, "Happiness is the secret to all beauty. There is no beauty without Happiness." Being satisfied with the kind of work you do is the most satisfying thing. Sometimes people are forced to choose the type of work they do. But the decision stays to that individual that will they be comfortable doing that work for their entire life. Choosing a profession that doesn't have your heart makes life so hard that it becomes exhausting after a point. If you've got the chance to select and make your own decisions, then go as your heart says.
Recent Update:
Dior has launched its new collection this year, under the tag Dior fall 2022. Although whatever this luxury brand release became the epitome of elegance. In this edition, Maria Grazia Chiuri Has tried to revolutionize 60s fashion for today's youth. The collection includes a small Dior caro bag, C D Navy Stud earrings, a Dior vibe T-shirt, and much more. They have recently added Mizza Bricard's leopard motif, and the leopard print signifies sophistication.
In 2022, Dior renewed its contract with famous actor Johnny Depp. The actor was surrounded by controversies throughout the year. However, Dior supported Depp during his court battles. For over seven years, Dior and Johnny Depp have partnered for the brand's fragrance "Sauvage." Johnny has signed a seven-figure deal with Dior to promote its fragrance. Moreover, the notable thing is that Dior did not terminate its partnership with Johnny Depp during his trials. It was one of the few mega brands that stayed by Depp's side. Besides Johnny, the brand signed a cracking deal with the legendary racing videogame Gran Turismo.
Also Read: Grace Kelly | Success Story Of The Hollywood Princess
Who is the creative director at Dior currently?
Dior is managed by which company?
LVMH (Moët Hennessy Louis Vuitton) manages Dior.
What is the net worth of Dior?
Dior's net worth is $7 Billion.