Dakota Johnson | Inspiring Story of the Magnificent American Actress
Dakota Johnson is an American actress, model, and producer born on 4 October 1989 in Austin, Texas. She is known for her incredible acting skills on the big screen. Dakota's famous movies include 21 Jump Street, Fifty Shades, and The Lost Daughter. Dakota Johnson started acting from a very young age.
Early Life
Dakota Johnson was born on 4 October 1989 in Austin, Texas, United States. She is the daughter of actors Don Johnson and Melanie Griffith. When Dakota was born, her father was shooting for his film The Hotspot in Texas. Dakota has six half-siblings, a half-brother and a half-sister from her mother's side and three half-brothers and a half-sister from her father's side.
Due to Dakota's parent's acting profession, she spent most of her life traveling to different locations. She did some of her schooling at Aspen Community School. Dakota then attended Santa Catalina School, California, for her first year of high school and then transferred to New Roads School, Santa Monica, California.
When Dakota Johnson was 12 years old, she did a photoshoot with other celebrity children for Teen Vogue and became interested in modeling. She continued to model till her high school was over.
Career Beginnings
Dakota Johnson always wanted to pursue acting as a career, but her parents encouraged her to finish high school first. After finishing high school, Dakota was turned down by Julliard, New York.
In 1999, Dakota made her film debut in Crazy in Alabama. She and her sister, Stella, played daughters to their actual mother, Melanie Griffith. She took acting classes from Tom Todoroff till 2008.
In 2010, Dakota Johnson played a minor part in the Oscar-nominated film by David Fincher, The Social Network. She also did some comedy films like The Five Year Engagement, Goats, and 21 Jump Street.
In 2012, Dakota starred as the female lead in the comedy series Ben and Kate. The show ran for only one season before getting canceled.
Breakthrough
Dakota Johnson finally got her breakthrough in 2015, and she played Anastasia Steele in the romantic film Fifty Shades of Grey. The release of the movie gave Dakota global recognition and fame. Her performance was loved and appreciated by the audience and the critics.
In 2015, Dakota Johnson collaborated with 21 Jump Street co-actor Johnny Depp for their next film, Black Mass. In 2016, she starred in the comedy film, How To Be Single.
For her 2018 release, Dakota Johnson trained in dance to prepare for her role in Suspiria, a supernatural horror film. The same year, Dakota starred in a thriller Bad Times at the El Royale, alongside Jeff Bridges and Chris Hemsworth.
In 2019, Dakota starred in the independent adventure film, The Peanut Butter Falcon with Bruce Den and Shia LeBeouf.The same year, she appeared in the psychological thriller Wounds. The film premiered at the Sundance Film Festival on 26 January 2019.
Personal Life
Dakota Johnson dated her childhood sweetheart, musician Noah Gersh for a long time before they broke up. She then dated actor Jorden Masterson for a short time.
Dakota was in a relationship with the lead vocalist of Indie Rock band Drowners, Matthew Hitt. The pair dated for two years before going their separate ways in 2016.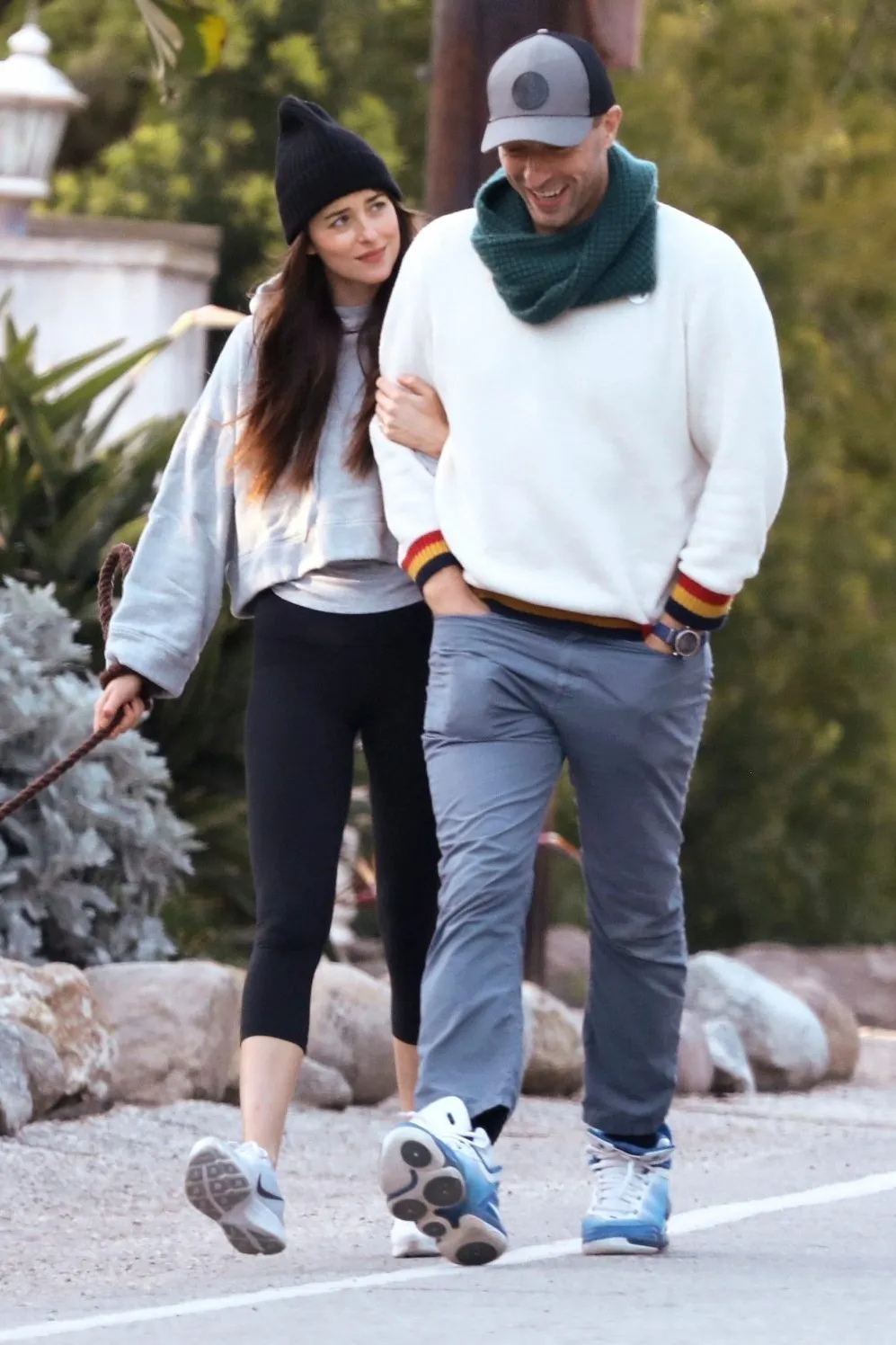 Since October 2017, Dakota has been dating English musician and singer Chris Martin, the band Coldplay's lead singer. The couple resides in Malibu, California.
How old is Dakota Johnson?
Dakota Johnson is 32 years old.
Is Dakota Johnson married?
No, Dakota Johnson is not married.
What is Dakota Johnson's net worth?
Her net worth is $14 million.
Also Read: Emma Stone | The success story of one of the best actresses in Hollywood