Son Heung-min | The Asian Golden Boy
Son Heung-min is a South Korean professional footballer who plays as a forward for the English Premier League club Tottenham Hotspur. He also captains the South Korean National team. He is one of the best Asian footballers of all time.
Personal Life
Son Heung-min was born on 8th July 1992 in Chuncheon, South Korea. He was born to Son Woong-jung and Eun Ja-kil. Son also has an elder brother named Son Heung-Yun. His father was a former pro footballer in South Korea whose career was cut short by injuries, which significantly influenced his development and success.
Son Heung Min started his amateur career at FC Seoul academy. He started his journey when he was a ball boy for FC Seoul senior side in 2008. Son immigrated to Germany as a teenager and entered Hamburg's academy in 2009.
Club Career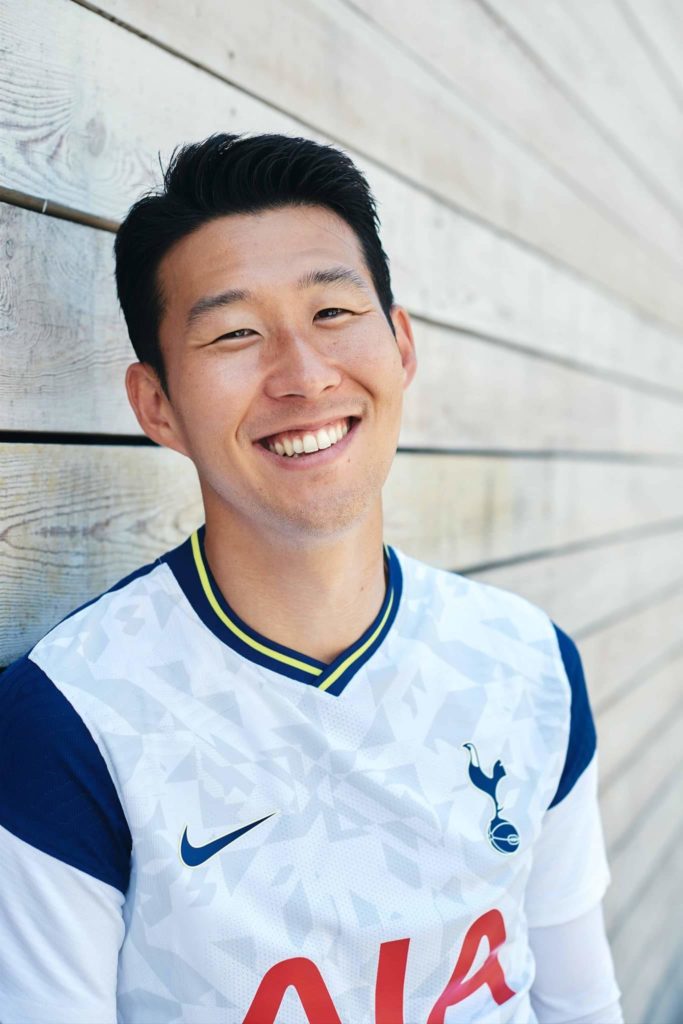 Son played in Hamburg academy and then rose through the ranks fast and earned himself a Bundesliga debut at the age of 17. In 2010 he was promoted to the senior team and also became the youngest goalscorer in Bundesliga. Son stayed his first three seasons at Hamburg. In 2013 he joined Bayern Leverkusen on a 5 years deal. Son left Bayern Leverkusen in 2016 scoring a total of 29 goals in 87 matches.
In the summer of 2015 Son signed Tottenham on a 5 years contract. He also became the most expensive Asian player in history. In his first season in Tottenham Hotspur, he struggled but the next season was registered the best stats of his career. In his second season, he scored 20 goals in 48 games. His next season which was 19-20 season was also amazing as he won the Puskas award for his solo run against Burnley. Within no time Son developed a great partnership with Harry Kane. Son and Kane are one of the best offensive footballers in the world. As of 2021-22 Son Heung-min has scored a total of 135 goals in 373 games in his club career. He has also extended his contract with Tottenham Hotspur till 2025.
International Career
Son Heung-min has been a part of the South Korean national team since his u-15 days. He has been part of  South Korea U15, U16, U17, U18 and U23 youth teams and in total scored 10 goals in 32 games. As a Senior team player Son has scored a total of 33 goals in 104 matches. Son is one the best Asian and South Korean player of all time.
Achievements and Awards
Son has won many awards both individual and collective. UEFA Champions League runner-up 2018-19 with Tottenham. AFC U-16 runners-up, AFC runners-up 2015 and Asian games 2018 winners with South Korea.
Individually Son has won FIFA Puskás Award in 2020. the Best Footballer in Asia 7 times. AFC Asian International Player of the Year: 2015, 2017 and 2019. Asian Footballer of the Year in 2020 and 2021.Premier League Player of the Month 2 times. Premier League Goal of the Season in 2019-20. Premier League Golden Boot in 2021-22. Tottenham Hotspur Player of the Season thrice
Apart from football awards, Son Heung-Min recently received an award from his country's highest sporting honour (Cheongnyong Medal) by South Korea's president. Son is also listed in Forbes Korea Power Celebrity 40, where he ranked third in 2022.
Also Read: Sunil Chettri | The Greatest Indian Footballer of All Time
Is Son Heung-min married?
What Languages does Son speak?
Korean, German and English.