Dave Thomas | The success story of an American fast-food tycoon and the founder of Wendy's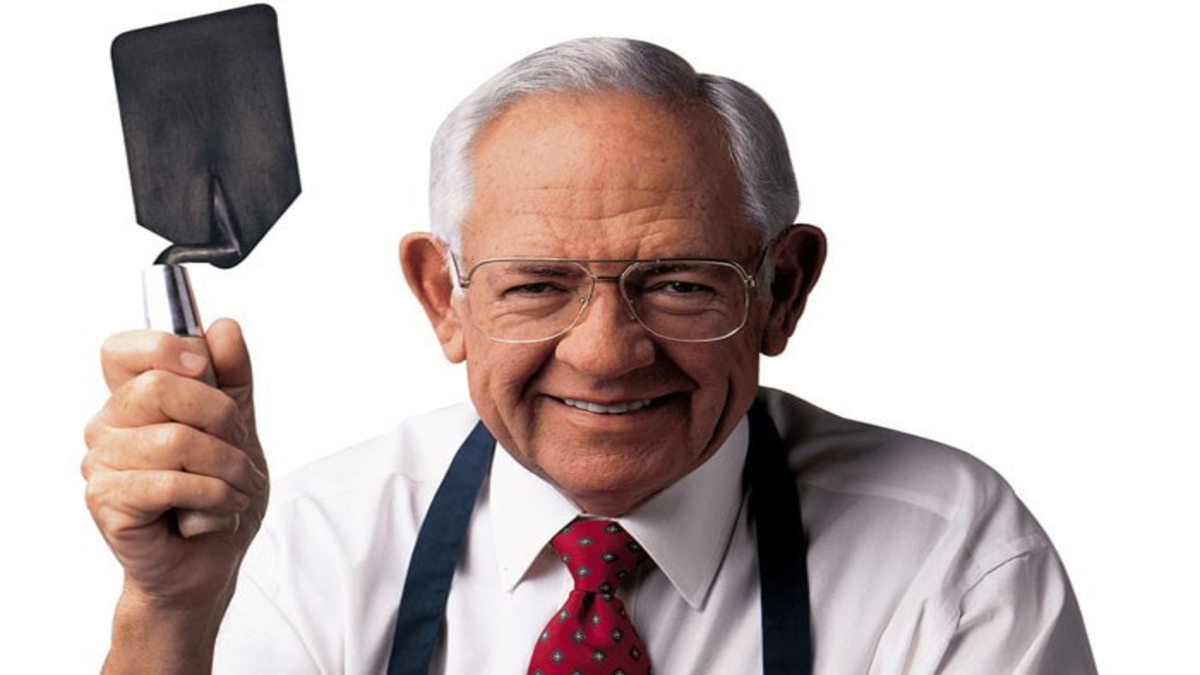 David "Dave" Thomas, an American fast-food tycoon, and philanthropist was the founder of Wendy's. Wendy is one of the largest fast-food restaurant chains that specializes in hamburgers. Dave Thomas was and is a role model to aspiring entrepreneurs and philanthropists all around the world. Here's the success story of a man who grew up relatively poor, got fired from multiple jobs, and formed the third-largest hamburger chain in the world.
The early life of Dave Thomas
Thomas was born in 1932 to a young unmarried woman in Atlantic City, New Jersey. He was adopted by his parents when he was only 6 weeks old. After the death of his adoptive mother, Thomas spent his early life at a small farm in Michigan with his grandmother. His grandmother played important role in teaching him to be honest and humble in life. Thomas spent most of his life away from his adoptive father who frequently travelled across the US looking for new opportunities.
At the age of 12, Thomas started working at a restaurant. Thomas reportedly quit his job in less than a month following an argument with his boss. At the age of 15, Thomas moved to Indiana along with his father and started working for another restaurant. He dropped out of high school and focused full-time on restaurant duties. In 1950, he joined the US army as a mess sergeant and served for three years. |
His journey in the fast-food business
After returning back from serving in the Korean War, Thomas returned back to Hobby House, one of the restaurants he worked at. During this time, he ran into Colonel Sanders, who was in the midst of trying to sell his KFC franchise. Colonel Sanders eventually got the owners of Hobby House to franchise some of his chicken restaurants, which gave Dave the opportunity to work alongside The Colonel. However, some of the KFC franchises began to struggle with sales. The Colonel made Dave an offer. If he helped him turn around the stores, he would be awarded equity interest. By the late 1960s, Dave increased sales at the franchise stores and also helped The Colonel increase KFC's branding. This success inspired Dave to finally branch out on his own with an innovative burger concept.
The beginning of Wendy's and slowdown
At first, Dave struggled with what to name his burger concept. Eventually, he settled in on the nickname of one of his daughters. Dave decided to name his business "Wendy's" and opened the first restaurant on Saturday, November 15, 1969, in Columbus, Ohio. The tagline was "Quality Is Our Recipe". From 1970 to 1982, Wendy's grew rapidly to over 1,000 units. This rapid growth was due to Dave introducing things that were never done before.
When Thomas retired in 1982, the brand began experiencing various issues. The sales decreased which lead to the slowdown of the franchises. Finally, in the late 1980s, Dave came back to save the company. Dave began his nationwide commercial campaigns that eventually lead to putting Wendy's back on track. Dave also became a beloved international role model and celebrity. He continued to lead Wendy's until his death on January 8, 2002.
Dave Thomas is a role model
Dave was a visionary, a leader, a role model, and an inspiration. His story is an inspiration to every entrepreneur who wants to open a business with the goal of customer service at the forefront. Although Dave went through hardships, he followed his dreams. "You can do what you want to do. You can be what you want to be. There's no one to stop you but yourself." – Dave Thomas.
Also read: Roman Saini | The incredible success story of the founder of Unacademy
When and where was Wendy's founded?
15 November 1969 in Columbus, Ohio, United States