Dorothy Hamill | The success story of the gold medal figure skater
Dorothy Hamill is a retired American figure skater. She is the 1976 Olympic champion and 1976 World champion in ladies' singles. She took the world by storm, winning a gold medal at the 1976 Olympics. Hamill's bobbed hair and pixie smile soon caused the country. And the world to fall in love with her, and success, fame and money followed. But all this didn't happen overnight. She struggled a lot and faced several rejections. But despite all these she never chose to give up. Her success story paved from an enduring hard work and determination.
Dorothy Hamill's early struggles :
Hamill was born in Chicago, Illinois, to Chalmers and Carol Hamill. Her father was a mechanical engineer. Shortly after her birth, her family moved to the Riverside neighborhood of Greenwich, Connecticut, where Hamill spent the rest of her childhood. She has two older siblings, a brother, Sandy, and a sister, Marcia. Hamill first started skating in early 1965 at the age of 8, taking once-a-week group lessons. She faced a lot of struggles through her journey.
Hamill was forced into filing a personal bankruptcy in 1996. Unfortunately, filing bankruptcy was not the bottom for Dorothy Hamill. She spent more years fighting for custody of her daughter, battling depression. And finally dealing with the terrifying reality of breast cancer. Even though many clients facing bankruptcy need to overcome the stigma and embarrassment of bankruptcy, compared to bankrupt celebrities like Dorothy Hamill most clients endure their bankruptcy ordeals in relative privacy. She faced several criticisms throughout being a public figure.
Dorothy Hamill – a staunch individual :
She was scrutinized in the public eye. But she was not ready to lose hope and give up. The end not written to Dorothy Hamill's story. For much of her adult life, Hamill has experienced chronic depression, which controlled through medication and therapy. Her daughter also suffers from the condition. In 2008, Hamill announced that she was being treated for breast cancer. A survivor of cancer, bankruptcy, depression and divorce she is an avid philanthropist and was a contestant on "Dancing With the Stars", but had to withdraw early because of an injury.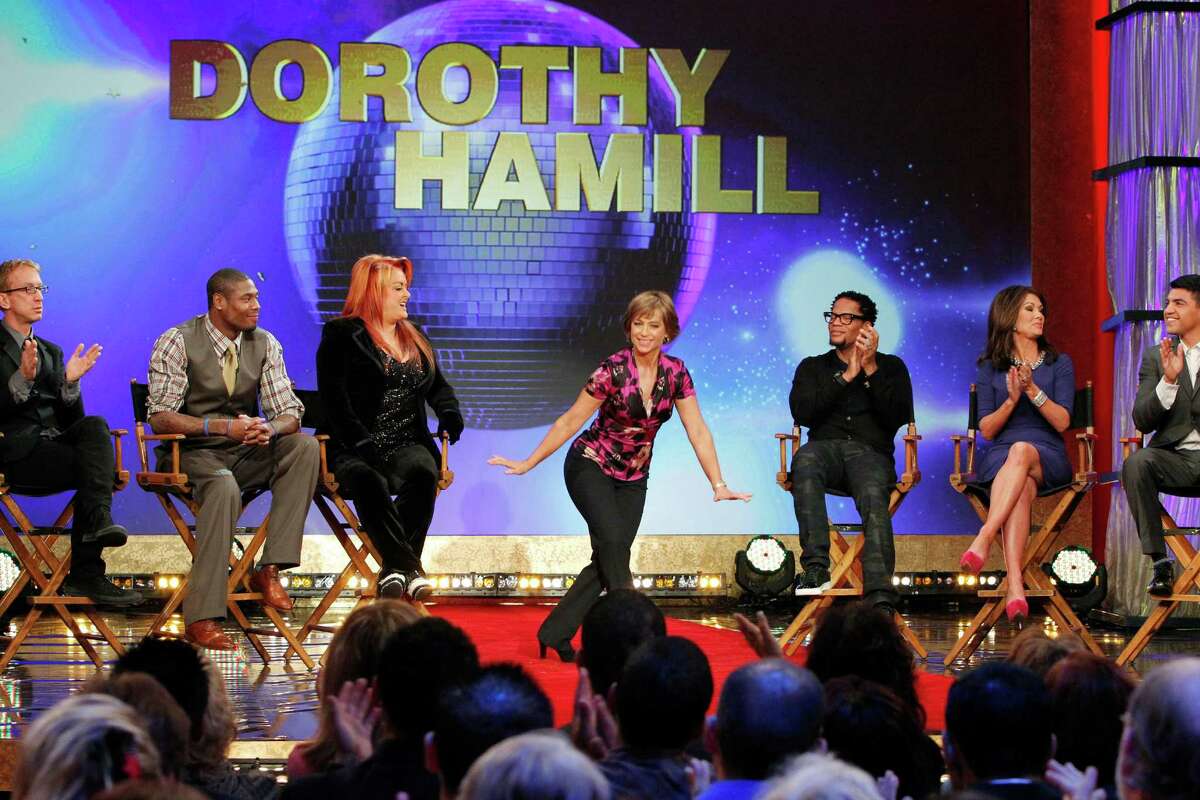 She continues to be an icon of success, struggle, resilience and hope. Despite all the problems and struggles she faced she kept herself determined and kept on trying. At the 1976 Winter Olympics in Innsbruck, Austria, Hamill came in second in the figures. Then she won the short and long programs, taking the gold medal. She was the last single skater to win the Olympics without a triple jump. Hamill also won the 1976 World Championships, and then turned professional. She has paved her own success story over the years and has etched her name in the pages of history.
Life lessons from Dorothy Hamill's life :
The major life lesson from Dorothy Hamill's life is to never give up. She was very hardworking and persistent. She faced several criticisms throughout being a public figure. But she was very determined and she solely believed in herself. Failures and struggles are a part of life but what matters in life is to move past your these with utmost motivation and determination. Pave your own success story with your hard work and persistent confidence.
Also Read : Elizabeth Reaser | The success story of the talented actress
How many gold medals did Dorothy Hamill won?
This intense training paid off; Hamill was a three-time U.S. national champion (1974–76) and the 1976 world champion. She was the last female skater to win an Olympic gold medal (1976) with no triple jumps.
What disease does Dorothy Hamill have?
Olympic figure skating star Dorothy Hamill was diagnosed with breast cancer nearly three years ago.
When was the Dorothy Hamill haircut popular?
Dorothy Hamill wore her iconic haircut during the Winter Olympics skating competition in 1976 in Innsbruck, Austria.