Michael Phelps | The success story of the greatest Olympian of all time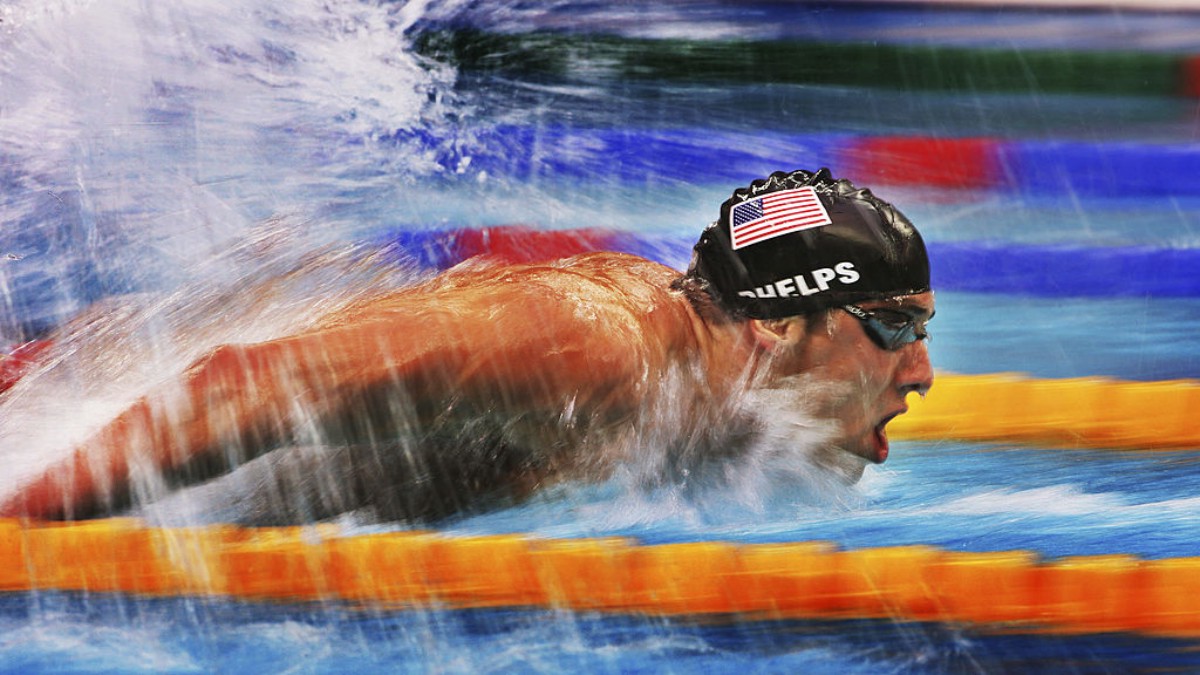 Michael Phelps is considered to be the greatest Olympian swimmer of all time. He is also the most decorated Olympian of all time with a total of 28 medals. His success story is of courage, hard work, and determination. As he once said, "You can't put a limit on anything. The more you dream, the farther you get."
Early life
Born in Maryland, Phelps is the youngest of three children. His mother was a middle school principal and his father was a retired State Trooper.
When he was just 9 years old, his parents got divorced. Phelps mentioned in an interview that the divorce negatively impacted him and his siblings. His relationship with his father was also distant for a few years after the divorce.
Phelps began swimming at the age of seven, partly because of the influence of his sisters and partly to provide him with an outlet for his energy. When Phelps was in the sixth grade, he was diagnosed with attention deficit hyperactivity disorder (ADHD). By the age of 10, he held a national record for his age group. He began to train at an aquatic club under a coach. More age group records followed, and as of August 21, 2018, Phelps still held 11 age group records.
Career in swimming
At the age of 15, Phelps qualified for the 2000 Olympics. He became the youngest male to make a U.S. Olympic swim team in 68 years. Even though he did not win a medal, he did make the finals. At the 2001 World Championships, Phelps broke the world record in the 200-meter butterfly. At 15 years and 9 months, he became the youngest male ever to set a world record in swimming. Soon, he started to participate in the butterfly and freestyle events regularly. At the U.S. team trials, Phelps took part in six events and came on top in all of them. He was ready for the 2004 Olympics.
Phelps at the Olympics
At the 2004 Olympics, Michael Phelps, still a teenager, won six gold medals. This was just the beginning of his winning streak. He continued his preparation for the 2008 Beijing Olympics. At the World Championships held in 2005, 2006, and 2007 Phelps broke numerous world records along the way. The much-awaited 2008 Olympics arrived with all the focus on Phelps as he was in his prime and had very few competitors in his way.
People expected him to sweep all the events he participated in and he successfully achieved that. On August 17, Phelps broke Mark Spitz's record of seven gold medals won in a single Olympic Games. Phelps, after winning his eighth gold medal said, "Records are always made to be broken no matter what they are. Anybody can do anything that they set their mind to." He kept on breaking records in the upcoming World Championships.
By winning 4 gold and 2 silver medals, Phelps concluded the 2012 Olympics as the most successful swimmer for the third Olympics in a row. After the meet, he announced his retirement. But, in the year 2014, announced that he is coming out of retirement. Phelps trained hard for the 2016 Rio Olympics and won five gold medals. His performance in the Rio Olympics was considered unique as "winning multiple gold medals at 31 years old was beyond the typical peak for male swimmers." After the Games, he once again announced his retirement.
Lessons we can learn from Michael Phelps
Michael Phelps is considered one of the greatest Olympians of all time. Despite suffering from ADHD as a child, he turned out to be one of the best swimmers from a very young age. His hard work and passion helped him reach new heights. We just have to keep believing in ourselves and strive for greatness.
Also read: Gucci | The success story of one of the most iconic fashion brands
How many gold medals has Michael Phelps won?
How old is Michael Phelps now?
How many Guinness World Records does he hold?
Phelps holds 20 Guinness World Records