Gucci | The success story of one of the most iconic fashion brands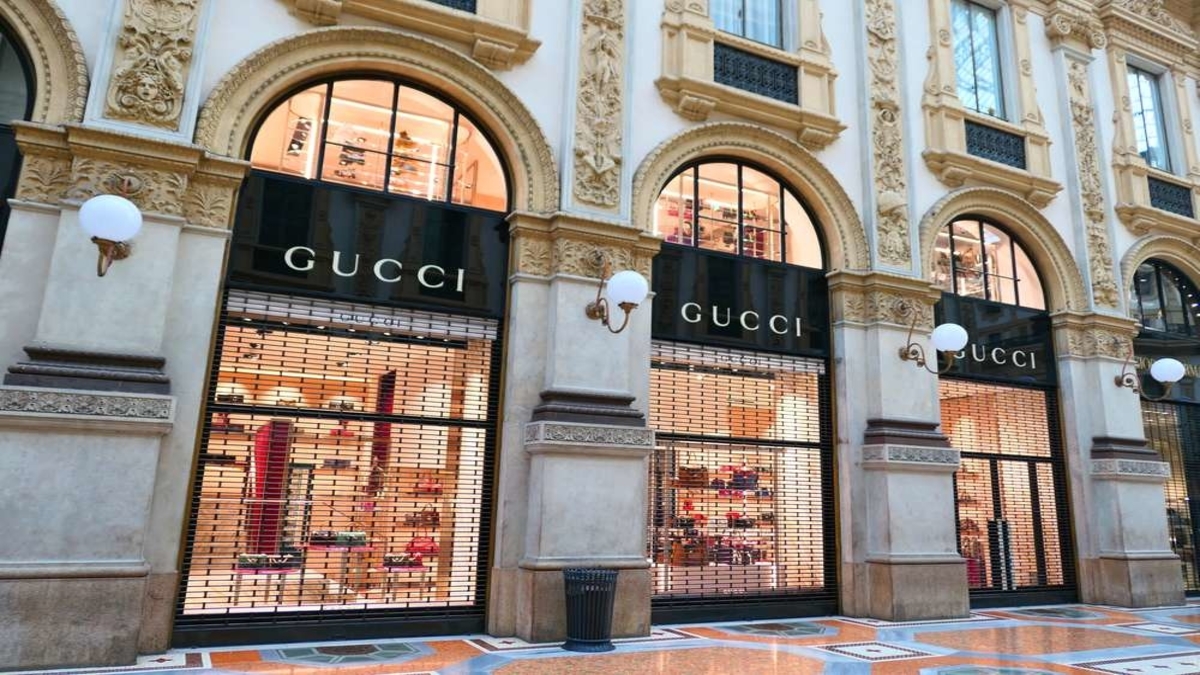 Gucci, founded by Guccio Gucci, is a renowned luxury fashion brand. Based in Florence, Italy, Gucci is one of the most iconic and valuable luxury personal goods brands in the world. It is dominating the world of social media with its mix of pop culture and high fashion. In 2020, Lyst named Gucci as the most sought-after fashion brand. The company's success story is phenomenal and Guccio Gucci's spirit of dedication inspires the brand's traditions today.
Early history
In 1897, Guccio Gucci left Florence for Paris and settled in London to work at the high-end Savoy Hotel. While working as a bellhop, he loaded/unloaded the luggage of the hotel's wealthy clients. While doing so, he learned about their tastes in fashion, quality, fabrics, and travelling conditions. For four years, he worked for Compagnie des Wagons-Lits, a European rail company that specialized in leisure travel. This enhanced Gucci's experience with luxurious travelling lifestyles. After World War I, he worked with Franzi, a maker of fine luggage.
In 1921, Gucci opened his own shop in Florence. In the shop, Gucci sold imported leather luggage. Additionally, he also opened a small workshop to have his own leather goods made by local craftsmen. Eventually, he acquired a larger workshop to house Gucci's 60 artisans. In 1935, Mussolini imposed a trade ban on Italy. Leather became scarce which pushed Guccio Gucci to introduce other fabrics such as raffia, wicker, wood, linen and, jute. Gucci's developed a new tanning technique, which became a trademark. In 1937, the company launched its handbags.
Gucci's expansion
Guccio, his wife and children worked in the shop with him. Gucci's son, Aldo, became progressively involved in the company as he started working there from the year 1925. Also convinced his father to grow by opening a new shop in Rome. In 1938, they opened a new shop and launched more accessories. During World War II, the artisans of Gucci worked on making boots for the Italian infantry.
Soon, Guccio expanded his business to Rome and distributed the shares of the company to his three sons, Aldo, Rodolfo, and Vasco. Guccio passed away in 1953 and his son, Rodolfo took over his business and expanded it to different cities of the world. Soon, the company opened shops in countries like the United States, France, the UK, Japan, and many more. By 1969, Gucci managed to open 10 shops in the US.
Gucci's family feud
In 1969, Giorgio, Aldo's son, sparked the first family feud by launching a boutique on his own. During the 1980s, the family saga eroded the family-held top management of the company and fed the press headlines. In 1982, to alleviate tensions in the family, the Gucci group became a publicly traded company. In May 1983, Gucci's son, Rodolfo died. His son, Maurizio Gucci, inherited his father's majority stake in the company. He launched a legal war against his uncle Aldo for full control of Gucci. Eventually, Maurizio took over the company's direction.
In 1988, Maurizio Gucci sold around 47% of Gucci to an investment fund. From 1991 to 1993, Gucci's finances were still in the red. Maurizio Gucci spent extravagant amounts of money on the company's headquarters in Florence and in Milan. In 1993, The investment fund bought the remaining 50% from Maurizio, ending the family involvement in the group. In March 1995, Maurizio was shot dead in the lobby of Gucci's Milan office. His ex-wife served 16 years in jail for hiring the hitman of the murder. Despite the family disputes, between 1981 and 1987, the sales of trademarked Gucci products sky-rocketed.
Gucci's wild success
After the infamous family feud, the company managed to pull itself together and went on to become one of the top brands. As of 2020, Gucci had a total of 483 stores in operation around the world. Although 100 years have passed, Gucci, with its envied reputation, continues to deliver high fashion and inspirational style. The company never forgot its roots and always kept its rich and beautiful tradition alive of exclusivity, quality, Italian craftsmanship, and fashion authority. Currently, it is owned by  Kering, a French luxury group. Its net worth is more than $15 billion. An iconic fashion house, the brand continues to offer timeless luxury and fashion pieces.
Also read: Jack Ma | The incredible success story of the founder of Alibaba
When was Gucci founded?
In 1921, Gucci's first stores opened in Florence, Italy.
Who is the current CEO of Gucci?
What does the famous double G logo stands for?
It stands for Guccio Gucci, the name of the founder of Gucci.