Dr. Vivek Bindra | The Energetic Motivational Speaker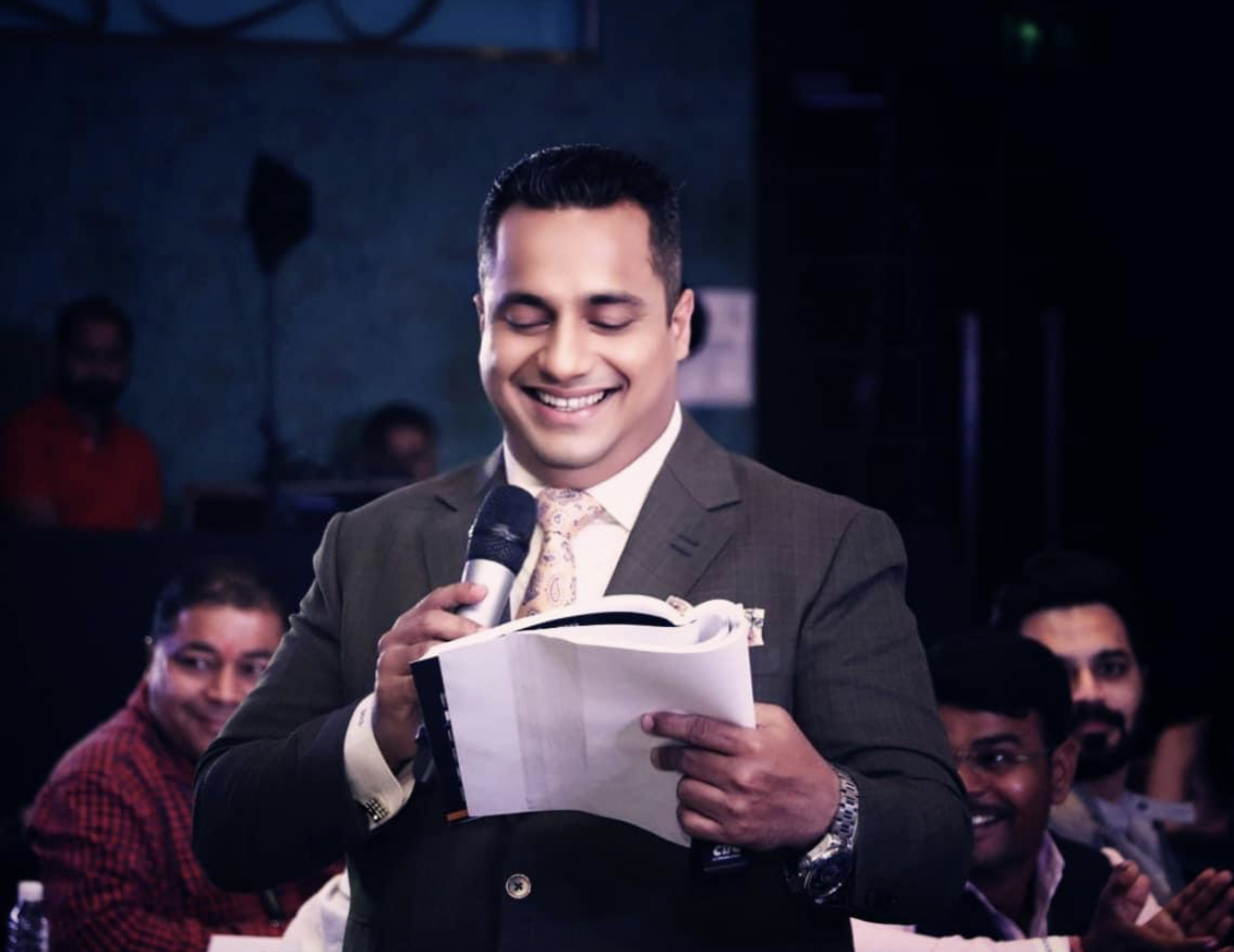 Dr. Vivek Bindra is famous for his power-packed motivational speeches. He is the author of 10 motivational books and the leading entrepreneurial and leadership content creator on YouTube.
About
Dr. Vivek Bindra is not just a motivational speaker. He happens to be a business coach, leadership trainer, and corporate trainer. Vivek has received more than 100 globally recognized awards like Game Changer of the Year by Economic Times, The Best Corporate Trainer, Best motivational speaker, best leadership trainer, and so on. Today, he has over 18 million subscribers on YouTube and nearly 3 million followers on Instagram.
Early Life
Vivek was born to a Hindu family on April 5, 1982, in Lucknow, Uttar Pradesh. He was merely three years old when his father passed away. Due to family circumstances, he couldn't stay with his mother either. Most of his childhood was spent with his uncle and grandfather. As a child, he had to change many schools. In studies, he was average. But he was exceptionally good at sports. Through sports, he learned how to bounce back in life. He was a runner at the national level and was good at boxing too. He knew how to tackle difficult times through sports. He could relate it to life whenever he won a match he was about to lose. He understood that if a person gives up, he has no hope.
Struggling Period
Vivek reached Delhi in his teenage years. He was studying then, but he also started doing part-time work. He started tutoring. For some time, he continued tutoring and earned a little profit. While he was a tutor, he learned a little about entrepreneurship. Even though Vivek was an average student, he scored the highest number of marks in Business Studies and Economics. After his college hours, he used to sell dictionaries. He started supporting his education with the money he earned from tutoring and selling dictionaries. He was admitted to Amity University to pursue MBA. For the second section of his management program, he was selected by the University of East London Business School. But his financial condition did not allow him to study overseas. He was highly disappointed with the situation and went through a bad phase. Again, sports came to the rescue, and he could bounce back from the difficulties.
Drastic step after completion of education
Vivek decided to make a life-changing decision after completing his education. In his early 20s, he decided to give up worldly life and became a monk. The reason was that he had no responsibilities to take care of. He did not have a family. Hence, he decided to devote his life to the Almighty and to help others. He started living at a Brahmacharya Ashram. He spent four years at the Ashram doing 'Seva' and gained knowledge through the Bhagavad Gita. According to him, the Bhagavad Gita transformed his life. Besides the Bhagavad Gita, he learned much from his mentors at the Ashram. He was at peace with everything in his life.
New Beginnings
In 2006, Vivek started lecturing on the Bhagavad Gita in local schools, colleges, and universities. He used to lead a simple life. No matter how big or small the institution was, he was always wearing a dhoti and kurta. His lectures helped many students and young adults. One fine day, his Guruji told him, "You will be able to help people in a better way if you start living the worldly life. You have many limitations in this life. But do not leave the Bhagavad Gita. Abiding by Guruji's advice, by 2013, Vivek started giving lectures in the corporate world.
Struggle after leaving the Ashram
Vivek had no assets, staffing, or financial foundation to start something independently. But he saved the money he used to get by lecturing, and in some time, he was able to rent a small office. After renting the office, his goal was to collect the workforce. It was difficult since no one believed in him or his ideas. He had no money, and his dream of becoming a consultant/coach was baseless to others. With a lot of difficulties, he was able to hire a few employees. To keep the employees comfortable, he made all the possible efforts a person can make. From cleaning the washroom to filling up the water tank, he took care of all the necessities of the employees.
By the end of 2013, the situation improved, and his company started getting some projects. On December 6, 2013, he started his YouTube channel: Dr. Vivek Bindra: Motivational Speaker. In the initial stages, he used to upload motivational speeches in English. But unfortunately, his track was not able to attract a lot of audiences.
2016: The Year of Change
In 2016, Vivek's company got a few big projects. He had to hire approximately 100 employees for the same. But in a few months, all the clients were rescinded. It was June 23 when the last client canceled his agreement. Vivek used to pay his employees on the 7th of every month. But due to unexpected circumstances, he had no money. By June 30, he sold his house, and on July 7, he paid the employees' salaries.
By the end of 2016, Vivek was able to recover from the losses that occurred earlier in the year. He also realized that he could not reach a larger audience because he was making content in English. He decided to make case study videos on famous brands in Hindi, and soon, he started gaining attention. His videos were educational and helped a lot of people. People shared his videos on many social media platforms, and soon Dr. Vivek Bindra became a household name.
Dr. Vivek Bindra: Rise of the leading Entrepreneur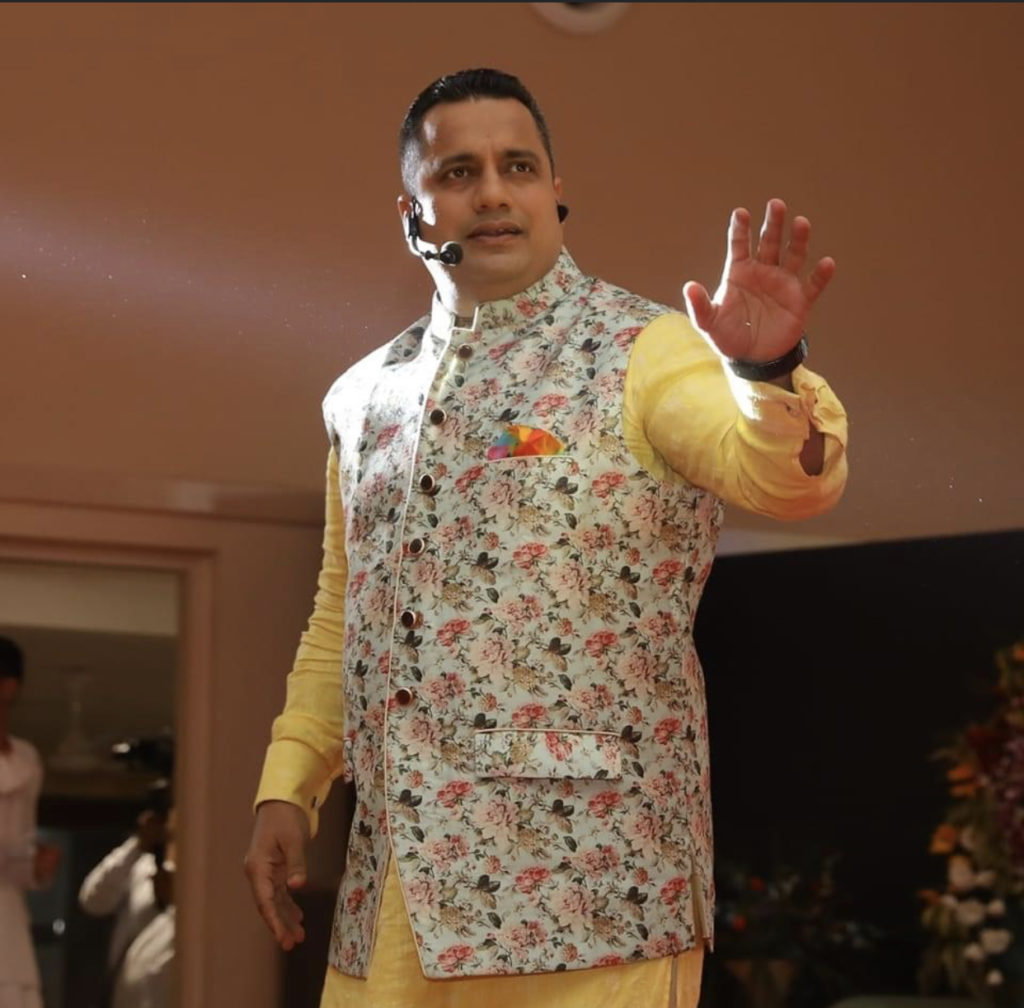 After 2016, Dr. Vivek Bindra did not look back. His videos started reaching millions of people because of his problem-solving attitude. His videos had no music, entertainment, or comedy, but they became a life-changing source of information for youngsters and people in their mid-30s and 40s. He has helped people dealing with depression, and business losses like no Indian Content Creator ever did.
Today, his videos have over 1 billion views, and he's been awarded the biggest titles in the field of Leadership and Entrepreneurship. 
Achievements
Best Leadership trainer award by Dr. Marshall Goldsmith
Honorary Ph.D. degree, Doctorate of Philosophy from OIUM University of Colombo
Honorary Title of 'Think Tank of Corporate Asia' by World Leadership Federation, Dubai.
Also read: Johnny Depp | Success story of the Captain Jack Sparrow
How old is Vivek Bindra?
Vivek Bindra is 40 years old as of now.
What is the net worth of Vivek Bindra?
Vivek Bindra's net worth is $6.5 million
Is Vivek Bindra married?
Yes, Vivek Bindra is married.