Ed Sheeran | Success story of the melodious British musician
Edwards Christopher Sheeran, born on 17 February 1991 is a British singer-songwriter. Born in Halifax, West Yorkshire, and raised in Suffolk. Ed Sheeran rose to fame with his soulful voice and emotional songwriting. He started writing songs at the age of 11.
Early Life
Ed Sheeran's father, John was a curator at Cartwright Hall in Bradford and his mother, Imogen worked in an Art Gallery in Manchester. His older brother Matthew works as a composer. Sheeran attended Brandeston Hall preparatory school and Thomas Mills High School in Framlingham.
Four-year-old Ed Sheeran used to sing in the church, he learned to play guitar at the age of eleven.
Career and Albums
In 2011, Sheeran released the No. 5 Collaboration Project. He was signed with Asylum Records in the same year.
Ed Sheeran released his debut album '+' in September 2011, 'The A Team' being his debut single the album topped the UK charts. In 2012, he won two Brit Awards for British Male Solo Artist and British Breakthrough Act.
In 2014, Sheeran's sophomore album '×' came out, and just like his debut, it topped the charts around the world. It became the second best-selling album worldwide in 2015.
Sheeran's third album '÷' came out in March 2017. Singles from the album like 'Perfect', 'Shape of You', and 'Castle on the hill' made the album a mega-hit.
In 2019, he came up with the No. 6 Collaboration Project. The album remained on the top of the charts for several weeks and sold more than ten thousand copies in the first week.
Ed Sheeran's latest album '=' came out in October 2021. His lead single 'Bad Habits' spent eleven consecutive weeks on the US single charts. The album topped the charts in the major markets.
Ed Sheeran's Biggest Achievements
Sheeran won Album of the year at the 2015 Brit Awards for his sophomore album.
He is the receiver of the Ivor Novello Award for Songwriter of the Year from the British Academy of Songwriters, Composers, and Authors.
Ed Sheeran is a four-time Grammy-winning artist, which includes the category of Song of the Year.
He has sold more than 26 million albums and has 5 billion Spotify streams.
He has 84.5 million RIAA-certified units in the US, and two of his albums are on the list of the best-selling albums in UK chart history.
Family life and Other Projects
Family- Ed Sheeran married Cherry Seaborn in January 2019. The couple welcomed their baby girl in September 2020, they named her Lyra Antarctica Seaborn Sheeran. Recently, Sheeran surprised his fans again when he took to social media and announced the birth of his second daughter.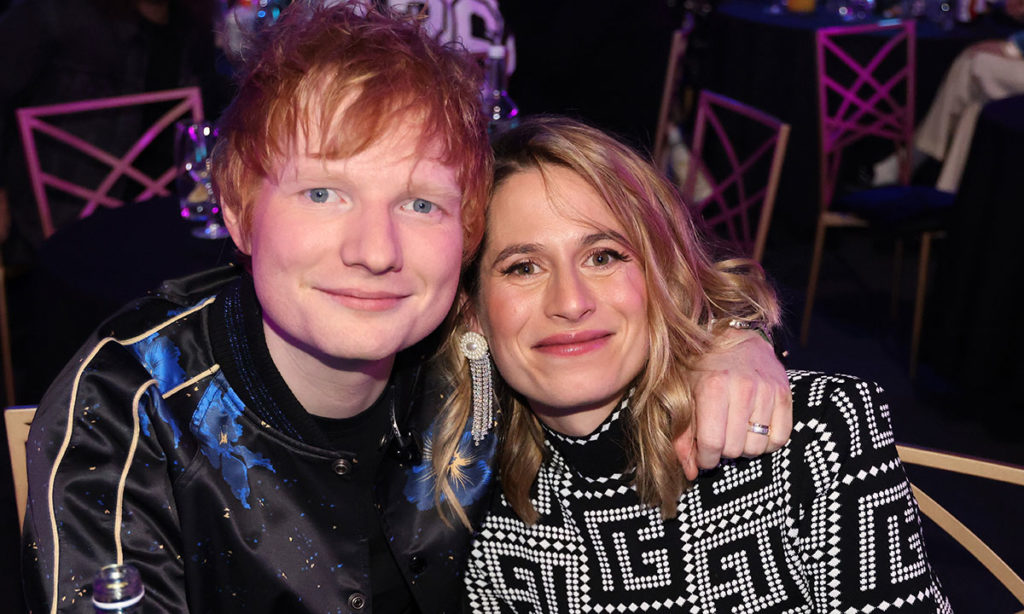 Bertie Blossoms- In September 2019, it was announced by Sheeran that he was collaborating with his manager Stuart Camp to open a bar in Notting Hill. It is known as Bertie Blossoms, named after his wife Cherry Seaborn.
Charity- Sheeran is a big believer in charity work and is seen doing that a lot. He did a show in Bristol that raised £40,000 for an organization that worked for street sex workers. He often gives clothes and food items to the needy.
In 2014, Sheeran joined the charity group Band Aid 30 with some other British and Irish artists. They recorded the latest version of 'Do they know it's Christmas?' to raise money for the West African Ebola Pandemic.
Also Read: Selena Gomez | Success story of the strong and determined American singer