Ellen DeGeneres | The success story of one of the most popular TV show hosts in the world
Ellen DeGeneres is an American comedian, television host, actress, writer, and producer. One of the most popular TV show hosts in the world, she started her television show, Ellen, in 2003. As a film actress, Ellen starred in movies such as Mr. Wrong, The Love Letter. etc. She also lent her voice for the character of Dory in the animated Pixar films Finding Nemo and Finding Nemo. Ellen has won 30 Emmys, 20 People's Choice Awards, and numerous other awards for her work and charitable efforts. In 2016, she received the Presidential Medal of Freedom. Her success story from being a stand-up comedian to hosting her own TV show is inspirational to many.
Early life and struggles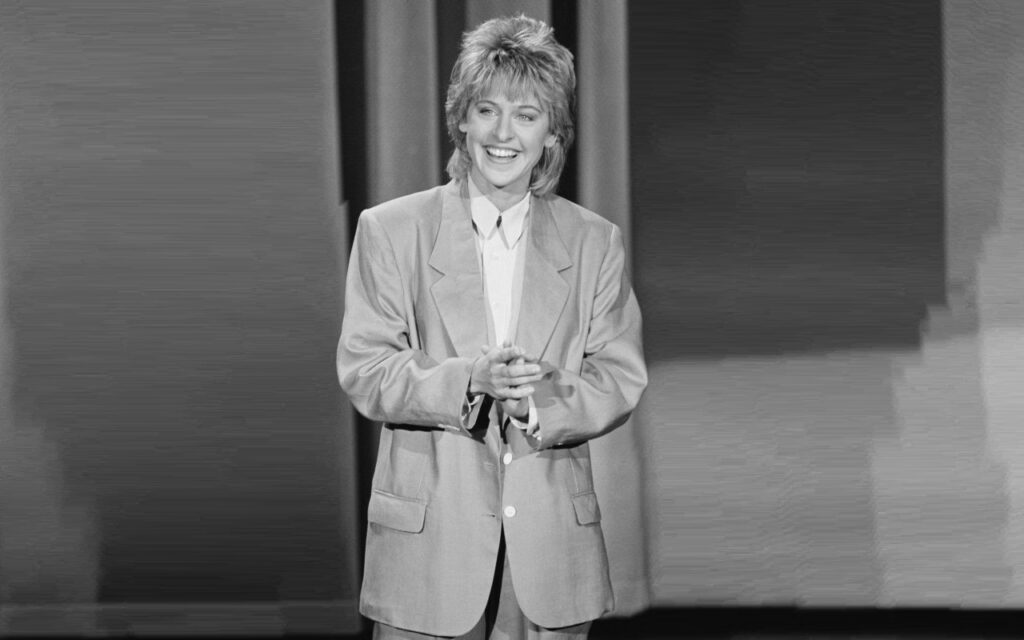 Ellen DeGeneres was born in Louisiana, US on January 26, 1958. In 1973, her parents divorced each other and she moved to Atlanta, Georgia. When she was around 15 years old, her stepfather molested her. In another incident, her stepfather tried to break into her room which lead her to climb out a window to flee the house. In an interview, Ellen said, "I'm angry at myself because I was too weak to stand up to (him). It's a really horrible, horrible story and I want other girls to not ever let someone do that."
After the first semester, Ellen dropped out of college to do clerical work in a law firm with her cousin. Following this, she worked at a string of jobs which included: a stint at a retail store, a waitress, house painter, a hostess, and a bartender. She even sold vacuum cleaners door-to-door.
The start of Ellen's comedy career
Ellen started performing stand-up comedy at small clubs and coffee houses. By 1981, she became the emcee at Clyde's Comedy Club in New Orleans. She started touring nationally and in 1984, Showtime named her the funniest person in America. This led to her appearing in late-night TV shows including "The Tonight Show" in 1986. After her set, the host, Johnny Carson, invited her to sit next to him. Ellen became the first female comedian to be invited over and receive the honour.
In 2001, Ellen starred in a new TV show called The Ellen Show which was canceled after 13 episodes. Later, she returned as a talk show host with The Ellen DeGeneres Show. The show went on to become one of the top-rating daytime television talk shows of all time. In 1997, Ellen came out as gay on The Oprah Winfrey Show and was one of the top stories of 1997.
Ellen's success as a talk show host
In September 2003, Ellen launched her very own daytime talk show, The Ellen DeGeneres Show. Out of all the talk shows during that season, her show received the highest ratings and critical praise. It was nominated for 11 Emmy Awards in its first season, winning four. The show won 25 Emmy Awards for its first three seasons. The show has received 171 Emmy Award nominations and has won 61 Emmy Awards as of 2021. The nineteenth and the final season of the show aired on September 13, 2021.
The show ran for a total of 19 years and made Ellen a household name all over America. DeGeneres' net worth is estimated to be $370 million and is on the number 12 spot on Forbes' list of the highest-paid celebrities in the world. In 2016, Ellen received the Presidential Medal of Freedom, the highest civilian honour from Barack Obama.
Lessons we can learn from Ellen's story
Before the beginning of her comedy career, Ellen worked several jobs to support herself financially. Once she started performing stand-up at smaller venues, she worked her way up to the top on her own. DeGeneres did all of this by believing in herself and her ability to make people laugh. Anyone can succeed in life if they are willing to put in the effort and hard work. We should never give up on our dreams and strive for the best. Failures are a part of life and we should learn from them. 
Interesting Facts About Ellen Degeneres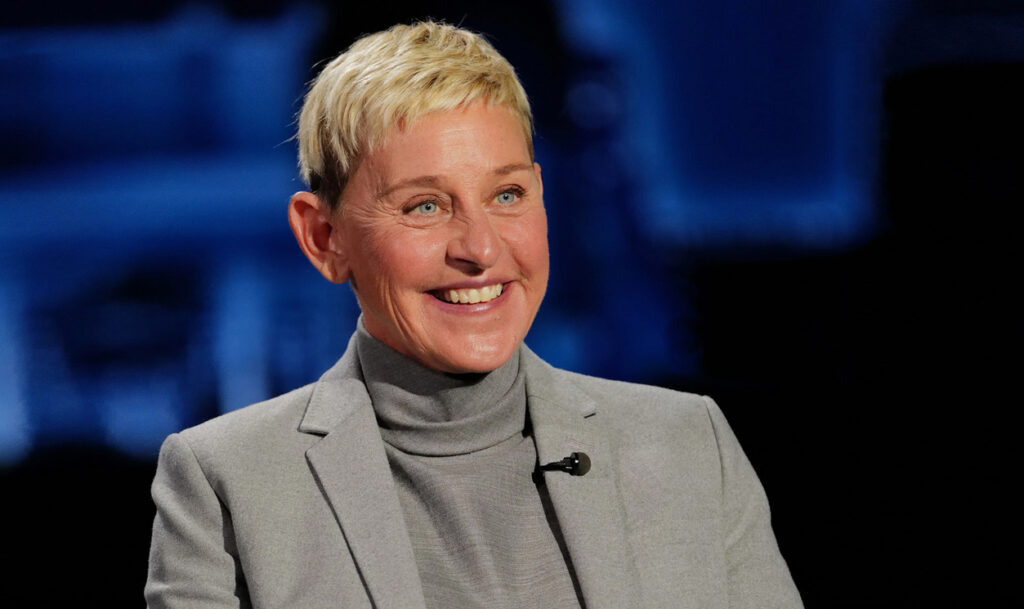 DeGeneres started her career as a stand-up comedian and made her first appearance on The Tonight Show in 1986.
She has hosted the Emmy Awards a record-tying five times.
DeGeneres is known for her philanthropy and has been involved in a number of charitable causes throughout her career.
She has won numerous awards for her work as a television host and comedian, including multiple Emmy Awards and a People's Choice Award.
In 1997, DeGeneres came out as gay in an appearance on The Oprah Winfrey Show, making her one of the first openly LGBTQ celebrities in the public eye.
DeGeneres has hosted her own talk show, The Ellen DeGeneres Show, since 2003. The show has won numerous Daytime Emmy Awards and has been a popular and influential platform for discussing a wide range of topics.
DeGeneres is an animal lover and is a vegan. She has also been involved in animal rights activism and has supported a number of animal welfare organizations.
DeGeneres is married to actress Portia de Rossi and the couple has been together since 2004.
Also read: Mayur More | The success story of the lead actor in TVF's Kota Factory
What is Ellen DeGeneres' net worth?
DeGeneres' net worth is estimated to be $370 million, according to Forbes, though by some estimates it's as high as $600 million.
How old is Ellen DeGeneres?