George Lucas | A biggest failure turned to a remarkable success story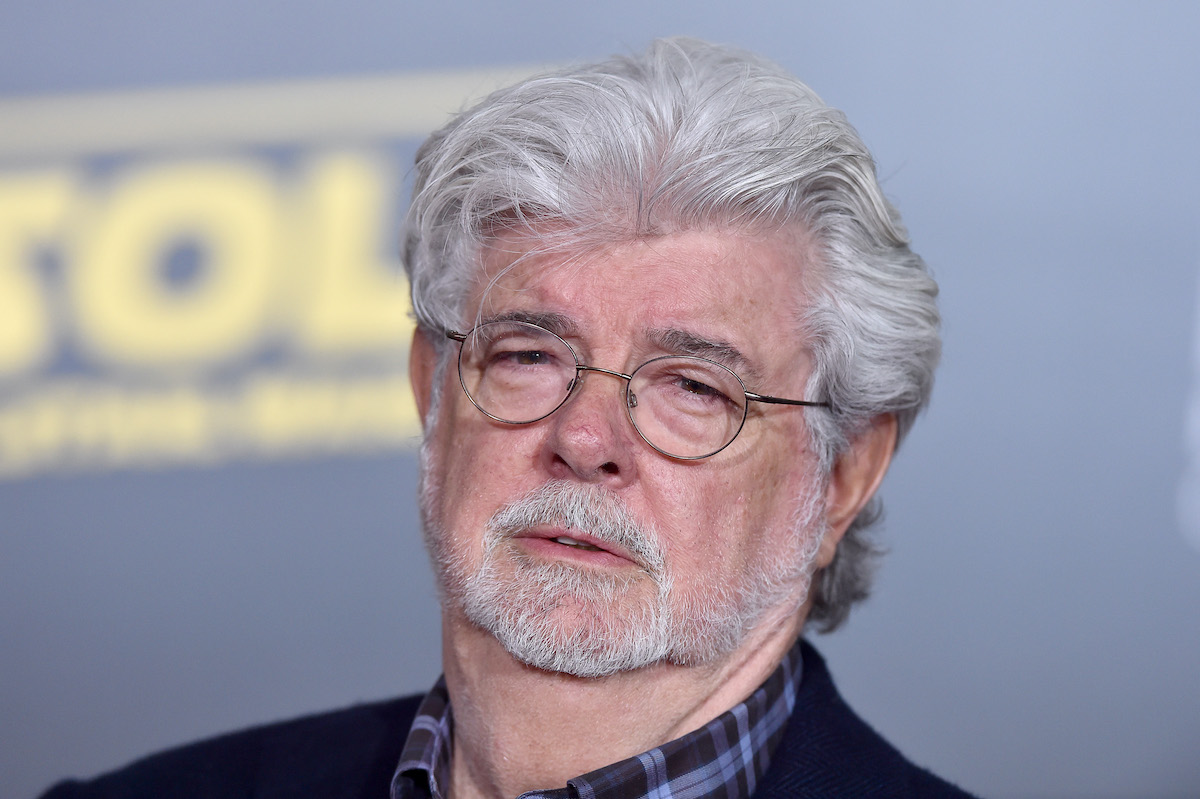 George Lucas is an American film director, producer, screenwriter, and entrepreneur. He has accomplished a lot in life but he faced his own share of failures. His walk to success was filled with several hurdles and obstacles. Despite all these he never chose to give up. He kept working hard and was passionate about reaching his dream. His persistent has paved way to his remarkable success story.
George Lucas's early failures:
George was born in 1944 to a small-town stationer and a mother who was often hospitalized for long periods for ill health. With a struggling family life, Lucas always kept dreaming big. He was an early reader of classic adventure stories. He was very much interested in comic books and was also a keen student of history. Roght from high-school he developed a passion for filmmaking. Apart from films car racing also fascinated him hugely. As a teenager he had near-fatal crash at age 18. Following this he gave up this dream and went ahead to pursue filmmaking as a profession.
George Lucas completed his graduation degree in film at the University of Southern California and he then set out to make movies. His first creation was a major failure. It was THX 1138, a story about a dystopian future where android police control the population. They end up suppressing both their emotions and primal urges for things like sex, which has been outlawed, through the use of drugs. This was financially a failure for the studio. But this failure didn't let Lucas give up. He was more determined to make a mark in the filmmaking field.
After a period of time, Geroge Lucas went ahead with his next project, American Graffiti. This was the turning point in his life. This movie became a huge success. He received the long yearned clout and credibility in Hollywood. However, that wasn't enough when he presented his next project, Star Wars, to two different studios.
George Lucas's Star Wars was rejected first  by United Artists, and later by Universal. Still he kept trying and he never gave up. He kept pursuing his dream and was persistent. His hard work paid off at the end significantly. After a lot of efforts, 20th Century Fox picked up the script, later saying that "I don't understand this, but I loved 'American Graffiti,' and whatever you do is okay with me." Star Wars was the highest grossing film of all time. Geroge Lucas with his persistent efforts and self confidence achieved himself himself proves to the world about his talents. His success story is truly a personification of hard work and determination.
Awards and Honours
Lucas was awarded the Inkpot award in 1977. The American Film Institute awarded him with the Lifetime Achievement on June 9, 2005. In 2013, Lucas was awarded the National Medal of Arts by President Barack Obama. Also, in 2014, he received the Honorary Membership of the Society of motion pictures and televisions. It was in August 2015 that he was recognized as "Disney Legend" and in the same year he was an honoree at the Kennedy center Honors.
Life lessons from George Lucas's life :
The major life lesson from Geroge Lucas is to never be afraid to fail. Failures are a part of life and what matters the most in life is to overcome these. When you are passionate about something keep working hard. Your efforts are sure to pay off one day. Always keep yourself motivated and stay confident. Undeterred attitude is very much important to make it to success. Never let failures define you. Success is not too far when you are hardworking and passionate about reaching a goal in life.
also Read : Emily Dickinson | A success story etched in the pages of history
Is George Lucas a billionaire?
The revenue Lucas earned from those two things alone made him a billionaire. His net worth grew exponentially when he sold Lucasfilm to Disney.
What does George Lucas believe in?
Lucas has come to state that his religion is "Buddhist Methodist"