Haldiram's | The success story of the multi-billion dollar company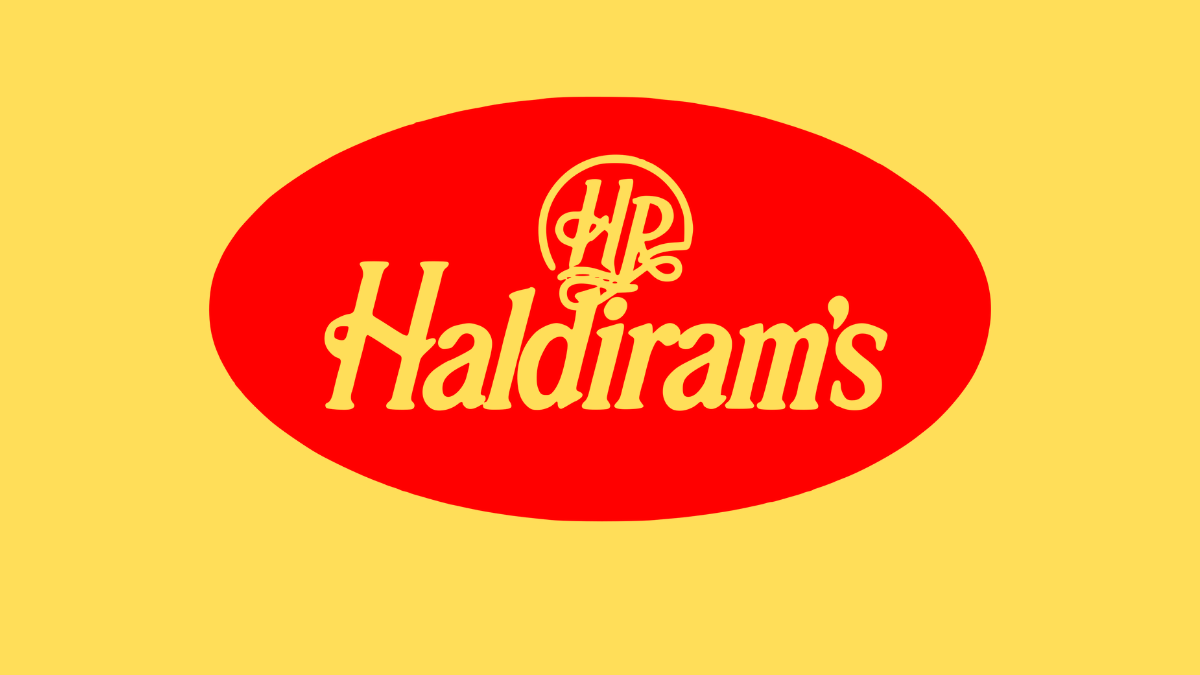 Haldiram's, an Indian sweets, snacks, and restaurant company, is a household name. For the past eight decades, the company has been ruling the snacks and sweet industry. What began in 1918 as a small shop has become an enterprise generating ₹5,000 crores in annual revenues. The success story of Haldiram's growing from a small namkeen shop into a multi-billion dollar company is inspirational.
The beginning
Haldiram's was founded by Ganga Bhishen Agarwal, fondly known as Haldiram Ji by his mother. Initially, Haldiram worked at his father's shop and sold Bhujia as per his aunt's recipe. But, due to a dispute with his family, he left their home. In 1946, Haldiram started his first shop in Bikaner where he started selling Bikaneri Bhujia. He reinvented the Bhujia by adding moth flour and also made it thinner. Due to these changes, his sales increased and attracted more customers. Later, when Haldiram attended a wedding in Kolkata, he decided to open a shop there. This was his first step towards branching out the Bikaner Bhujia business. There was no looking back after that. In the next three decades, the business migrated to Nagpur and then the capital.
The rise of Haldiram's
After expanding to Nagpur and Delhi, they set up restaurants in major cities in India as well as foreign countries. The company was divided between three areas of operations: Delhi, Nagpur, and Kolkata. The Delhi business has emerged to be the largest. By 1993, Haldiram's started exporting its products to some 50 countries including the US. In 2003, this multi-crore company had earned the Most Trusted Brand industry certification.
Most of Haldiram's retail outlets, showrooms, and restaurants are located in the country's northern, western, and eastern regions. Haldiram Snacks and Ethnic Foods markets to the entire northern region. Haldiram Bhujiawala looks after the sales in the eastern Indian states. Both west and south are looked after by Haldiram Foods International, based in Nagpur. The company's presence in the southern states, however, is very weak. Even after repeated attempts, the company has not been able to get it right.
Unlike many other Indian companies, Haldiram's attributes its tremendous success to the fact that the founding family still maintains rigid control over the operations. Traditional recipes are guarded and handed down and family-led teams supervise manufacturing units and the business guarded against short-lived trends. Each new family member is groomed to take over key positions in the company. In 2017 it was crowned as the country's largest snack company, surpassing all other domestic and international competitors.
Haldiram with technology
Leading technical management of the goods influenced haldiram to the next level in maintaining international deals with long-term shelf products. Along with business enhancement, Haldiram entered the e-commerce platform where people from every part of the world could access the product and buy. Recently, Frozen food are in talk in order to maintain partnered with incubators and it's startup ecosystem.
Well rooted in Indian tradition and with world-class technology at its disposal, Haldiram's is making a mark globally. They have also partnered with IRCTC in several states and offer tasty and healthy ready-to-eat meals to passengers on the go.
Challenges faced by Haldiram's
Haldiram's has also faced its set of hurdles and struggles. Due to the ban on Maggi in 2015, the US food regulatory authority banned several snacks and food products made by Haldiram's. They found food pesticides and bacteria in high levels in these foods and marked them unsafe. In September 2015, India's FDA from the state of Maharashtra undertook numerous tests on the products and gave the company a clean chit. Growing past these challenges, Haldiram's is looking for newer tie-ups and paths for growth. In some states, the company is in partnership with Indian Railways to provide food on long-distance trains.
From selling Bhujia to setting up a multi-billion dollar company, Haldiram's is one of the biggest brands in India. The company has grown at a tremendous pace over the years and there's no stopping.
Recent Update:
In June 2022, Haldiram appointed Divya Batra as their head of marketing. With over 15 years of experience, Divya is set to bring a wave of new products which will help in scaling up the marketing of Haldiram. Previously, Divya has worked with McCormick and launched successful products like Kohinoor Premium Basmati Rice, Kohinoor Spices, Kohinoor Ready to Eat, and Kohinoor Ready to Cook Foods.
Also read: Bikanervala | The success story of one of the top brands in the Indian snacks industry
Who is the founder of Haldiram's?
What is the net valuation of Haldiram's?
Net valuation of the company is $ 3 billion.