Irrfan Khan | The success story of one of the finest actors in Indian cinema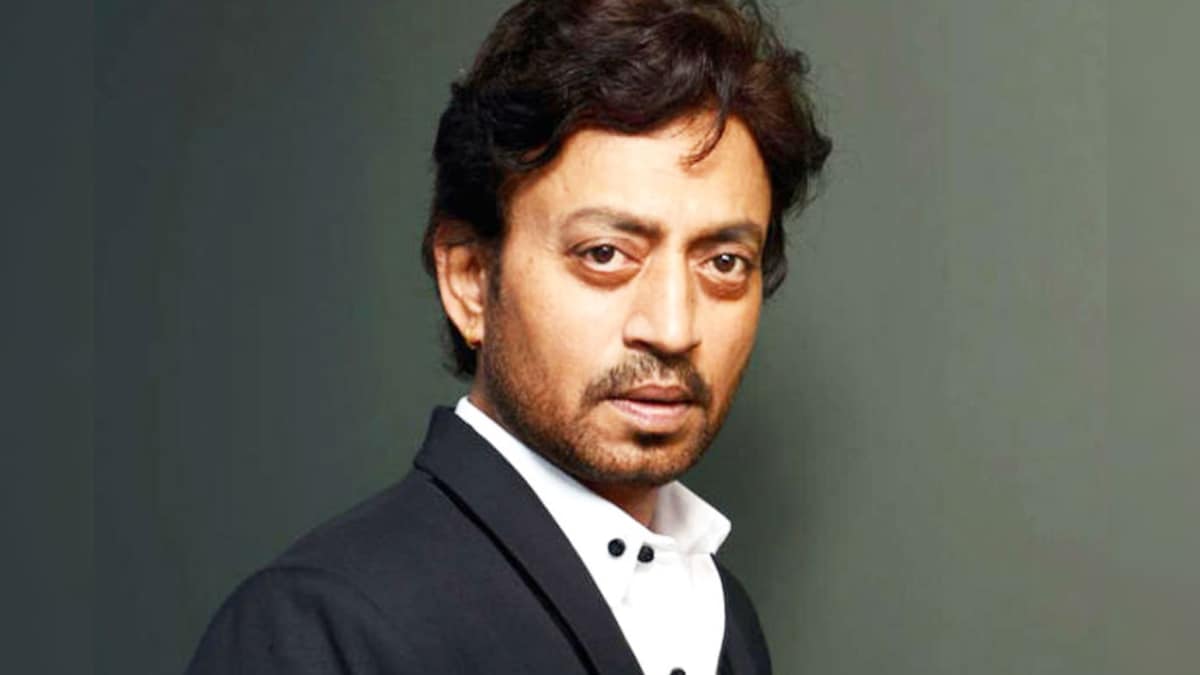 Irrfan Khan was an Indian actor who is considered one of the finest actors in Indian cinema. Khan's career spanned over 30 years and earned him several accolades. These include a National Film Award, an Asian Film Award, and six Filmfare Awards. In 2011, he received the Padma Shri. He also worked in several American and British films. At the beginning of his career, Irrfan Khan struggled to make a place for himself in the industry. From working as an air conditioner repairman in Bombay to becoming one of the top actors, his success story is inspiring. Sadly, on 29 April 2020, Khan passed away from a tumour.
Early Life
Irrfan Khan was born in Rajasthan into a Muslim family on 7 January 1967.  Irrfan played cricket well from childhood and got selected to play in the CK Nayudu Trophy for emerging players in the under-23 category. Unfortunately, he did not attend as he could not afford travel expenses. His maternal uncle was a theatre artist, and Khan was introduced to noted theatre artists and did several stage performances in the city. In 1984, he joined the National School of Drama (NSD) to study acting.
When he shifted to Bombay, Irrfan worked as an air conditioner repairman. One day, he visited the home of his inspiration, Rajesh Khanna. Later in an interview, Irfan stated, "The kind of craze witnessed by Rajesh Khanna has not been duplicated by anyone. He was the biggest and the most real star Bollywood has produced. I'd say stardom is that feeling of being possessed by your idol; you are so overwhelmed with euphoria you lose touch with reality."
Irrfan Khan's career
After graduating from NSD in 1987, Irrfan debuted with the film Salaam Bombay in which he played a minor role. However, the editors reduced his scenes in the final cut. In 2005, he played his first lead role with the film Rog. Before that, he acted in several movies and TV shows. The critics praised his performance in Rog and said, "Irfaan's eyes speak louder than his words, and every time he is in the frame, be it talking to his buddy Manish or arguing with Suhel, he shows his capability as an actor." Soon, he acted in several films playing either the lead or the villain. In 2007, he appeared in Life in a… Metro and won the Filmfare Best Supporting Actor Award.
In 2008, he played the role of the police inspector in Slumdog Millionaire. Khan and the movie's cast won the Screen Actors Guild Award for Outstanding Performance by a Cast in a Motion Picture. He played the role of Pi in the critically acclaimed film Life of Pi in 2012. Khan starred in Paan Singh Tomar in the same year, winning him the National Film Award for Best Actor. In 2013, he played the lead role in The Lunchbox, which won the Grand Rail d'Or at Cannes Film Festival. In addition, the film became his highest-grossing Hindi film before Hindi Medium in 2017.
Khan has acted in several English language films, including Jurassic World, The Amazing Spider-Man, The Namesake, New York, I Love You, Inferno, and many more. Irrfan Khan was one of the most versatile actors in the film industry whose ability and talent were critically acclaimed. Khan brought out the extraordinariness in the ordinary characters he portrayed.
Lessons we can learn
Although he struggled to make a place for himself, Irrfan Khan worked hard and earned his position at the top. His hard work and passion for acting helped him reach new heights. Passion is a crucial component to finding success in life. When you feel passionate about what you are doing and what you want to achieve, you will take the necessary intentional actions to make your goals a reality. Irrfan left behind an extraordinary legacy of work and will always inspire other actors.
Also read: Kumar Varun | Success story of this stand-up comedian and actor
When did Irrfan Khan pass away?
He passed away on 29 April 2020 from a tumour.
What is Irrfan Khan's higgest grossing film?
In 2017, Hindi Medium became Irrfan's highest-grossing film with him in the lead.