Jacquemus | Success story of the designer of the "naïve" fashion
Simon Porte Jacquemus is a French fashion designer. His success story tells us that no one can ever lose if you have enough resilience. Simon is the founder of Jacquemus, a well-known brand in the fashion industry.
Early Life
Jacquemus was born into a relatively low-income family of farmers. His father occasionally sang in metal bands, and his mother raised him. He grew up in the small town of Mallemort in southern France.
Later, in 2008, at the age of 18, he went to Paris to study at ESMOD like Olivier Rousteing. When he left ESMOD after a few months, he became an artist manager's assistant at the Citizen K fashion magazine, where his mother had died suddenly just weeks earlier from leukaemia; this triggered his career as a designer.
Career
In 2010, when he created his brand Jacquemus, 20-year-old Francois Jacquemus designed it with the help of friends. He promoted it by wearing his designs during Vogue's Fashion Night Out in Paris that year.
Later in 2012, he was invited to present his collection during Paris Fashion Week and most of the fabrics used in it come from a workwear supplier. The cut is simple, with few details and original prints influenced by films like Jacques Tati or Louis Malle.
In 2014, he designed a collection for La Redoute. In 2015, he received the Special Jury Prize at the LVMH Prize, an international competition created by Delphine Arnault for young fashion designers.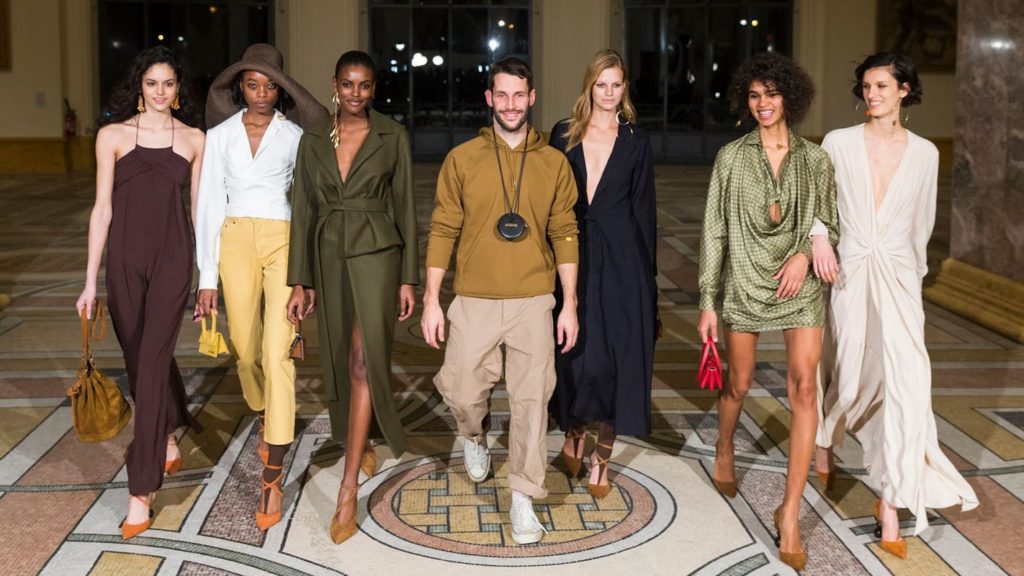 Jacquemus added a line of shoes and clothing to his collections in 2017. He also announced in 2018 that he would be designing menswear, creating the line in 2019. In addition to shoes and clothing, Jacquemus also designs handbags and hats.
Jacquemus's contribution to his native region is in the opening of Citron, a restaurant located in the new Galleries Lafayette des Champs-Elysees. He launched the restaurant on March 28, 2019, instead of the former Virgin Megastore12.
In honour of the ten years of his brand, Simon Porte organized a parade on June 24 in Paris. There he presented his new Spring/Summer 2021 collection "L'Amour". The show took place in a wheat field an hour outside of Paris and only had 100 guests in attendance due to COVID-19.
Lessons to Learn from Jacquemus
Jacquemus once said, "It's not about being strategic; it's about being spontaneous." Winning is never an easy goal to achieve. Rigorous hard work and concentration are needed to make it a real deal finally.
Also Read: De la Renta | Success story of the Dominican designer
What leather does Jacquemus use?
Where is the Jacquemus headquarters?