Jesse Owens | The success story of this incredible track and field athlete
Jesse Owens was an American track and field athlete. During his lifetime, he was considered to be "the greatest and most famous athlete in track and field history." In the 1936 Berlin Olympics, Owens won four gold medals and achieved international fame. ESPN ranked Owens as the sixth greatest North American athlete of the 20th century. His success story is truly inspiring.
Early life
Jesse Owens, the youngest of ten children, was born in Alabama on September 12, 1913. At the age of nine, Owens and his family moved to Ohio for better opportunities. He was the grandson of a slave. During his youth, Owens took up various jobs such as delivering groceries and loading freight cars. He also worked in a shoe repair shop. Owens credits the success of his athletic career to his high school coach, Charles Riley.
Since he worked at the shoe repair shop after school, Riley allowed him to practice before school instead. Owens gained national attention when he equalled the world record in the 100 yards dash at his high school championship.
Jesse Owens' career
Owens' attended Ohio State University and won eight individual NCAA championships. This made him the athlete with the highest number of championships in individual events in American History. While travelling with his team, Owens had to order carry-out or eat at a "blacks-only" restaurant. He did not receive any scholarships for his efforts and worked part-time jobs to earn money and support himself. On 25 May 1935, Jesse Owens established four world records in athletics. He achieved these records in a span of 45 minutes.
In 1936, Owens and his teammates arrived in Germany to compete at the Summer Olympics in Berlin. Just before the competitions, the founder of Adidas asked Owens to wear Gebrüder Dassler Schuhfabrik shoes. This was the first sponsorship for a male African American athlete. On August 9, 1936, Owens won his record-breaking fourth gold medal and set the world record in the long jump event. When asked about the secret to his success, Owens said, "I let my feet spend as little time on the ground as possible. From the air, fast down, and from the ground, fast up."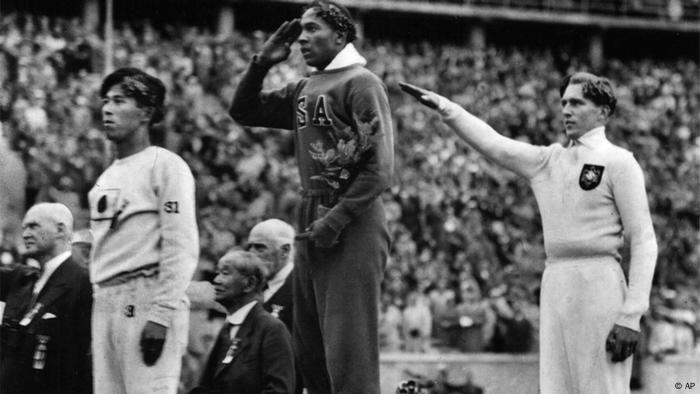 After returning back to the United States after the Olympics, Owens was unable to find work. He took on menial jobs such as a gas station attendant, playground janitor, and manager of a dry cleaning firm. He also raced against amateurs and horses for cash. Throughout his athletic career, Owens faced racial discrimination. On March 31, 1980, he died of lung cancer at age 66.
Lessons we can learn
Today, Owens is an inspiration to all those who dream of achieving success and following their passion. No matter what, if we keep believing in ourselves and work hard, we can succeed. Despite being a recognized athlete, Owens faced constant struggles and racial discrimination. This did not stop him from achieving his goals. Facing challenges helps us build resilience. We can do anything we set our mind to, but it takes action, determination, persistence, and the courage to face our fears.
Also read: Kieran Behan | The incredible success story of this Irish Olympian
How many medals did Jesse Owens win at the 1936 Berlin Olympics?