Kangana Ranaut | The bold feminine face of Bollywood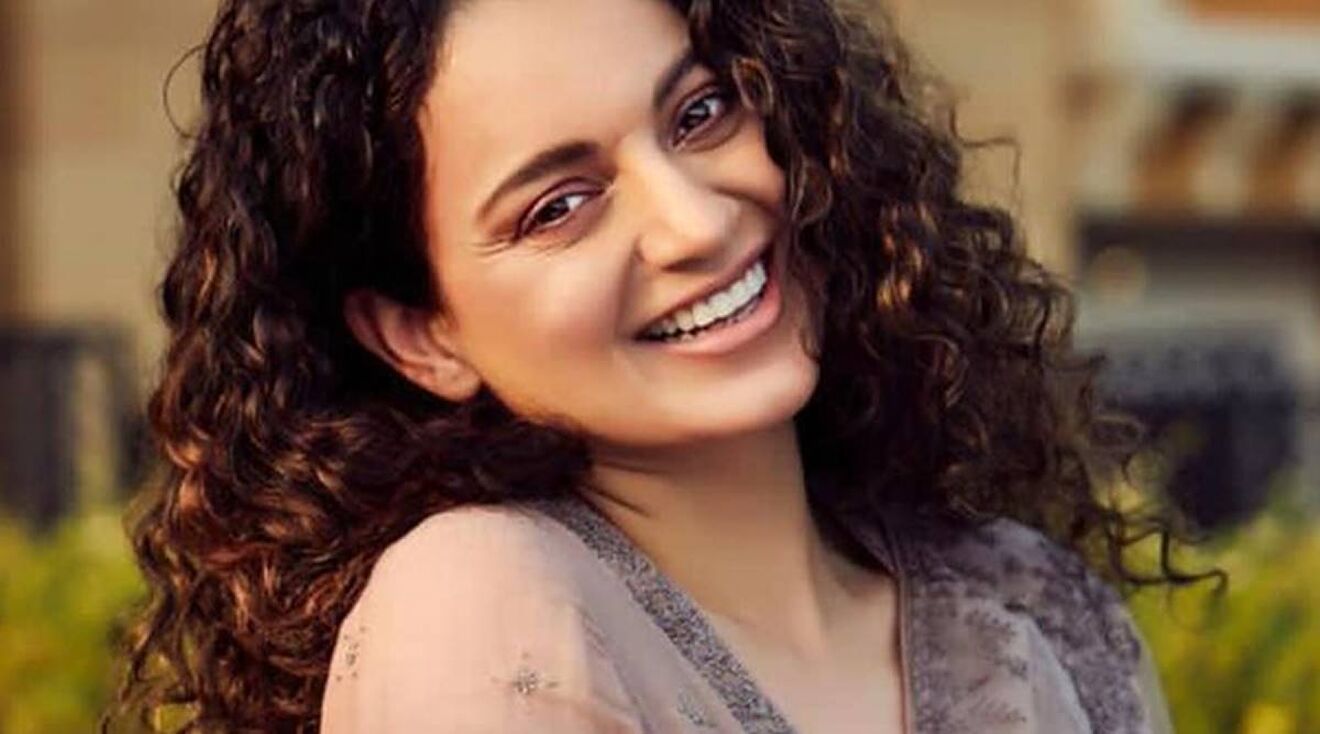 Despite Being an outsider to the industry, Kangana Ranaut through her consistent hardwork and patience has now reserved the title " strong actress of women-centric films" for herself.
Early life
A strong and versatile actress of Bollywood, Kangana Ranaut, was born on 23 March 1987 in the small town of Himachal Pradesh.

She was the second of 3 children of Asha Ranaut, a school teacher and Amardeep Ranaut, a businessman.
Belonging from Rajput Caste, she spent her childhood in a joint family at their haveli. "Simple and happy", that's how she describes her childhood.

Educating from DAV school in Chandigarh with science as a core subject, Kangana was a studious girl and constantly paranoid about results.

Growing up, Kangana begin showing her stubborn and rebellious spirit.
"If my father would gift my brother a plastic gun and get a doll for me, I would accept that. I question the discrimination".


Kangana Ranaut
Never in her life, she has been a part of any stereotypes.

Despite her father's insistence on her becoming a doctor, she didn't go with it. The only way she led was the one she had chosen for herself.

Firmly determined to get her own space and independence, Kangana shifted to Delhi at just Sixteen.
Career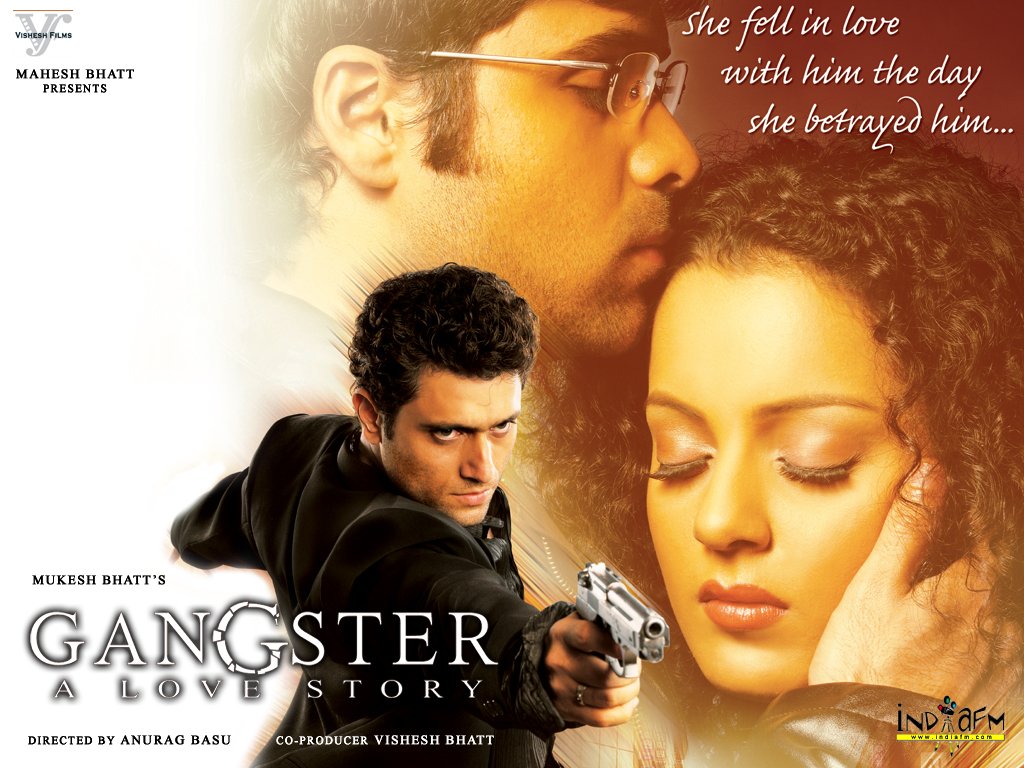 In 2004, Kangana Ranaut was prepared to debut with I Love you Boss, directed by Deepak Shivdasani. But Later, an agent took her to the office of the great producer Mahesh Bhatt and there she got to converse with Anurag Basu. She appeared for the audition for the lead role in the film Gangster. But Mahesh Bhatt felt that Kangana was relatively too young for the lead role, so they signed Chitrangada Singh. Chitrangada was unavailable during the shoot, and they had to cast Kangana Ranaut as her substitute.
Kangana, Being merely 17-year-old and an outsider, encountered several more hurdles than any other film actress. "Had difficulty first in understanding and then unwinding from the character", says Kangana. Her debut film Gangster was finally released in 2006, and it happened to be a critical and commercial success.
Rediff.com, in Kangana's appraisal, posted, " Kangana is a remarkable find, the actress coming across with great conviction."
As a result for this Superhit Film Gangster, Kangana Ranaut won the Filmfare Award for Best Female Debut.
Further More
Her other role was in the Mohit Suri film, Woh Lamhe in 2006But the film didn't go well, though it received positive reviews.
"Kangana Ranaut was the first Bollywood actress since Smita Patil and Shabana Azmi who isn't scared to strip her soul naked for the camera," wrote film critic Subhash K. Jha.

She also did a Tamil Romantic Thriller "Dhoom Dhaam" in the year 2008.
Her next film, "Fashion", ought to be the landmark of her career as described by India Today. And to her luck, Fashion was a commercial success with worldwide revenue of Rs. 600 million.
For the confidence she poured into her character, she received the consentient critical appraisal.
Nikhat Kazmi, demonstrating Kangana's Journey, puts in that she "does an exquisite metamorphosis from a wispy, high-strung, nervous child-woman to a stunning ramp diva".
This Character of Kangana acquired numerous awards, along with National Film Award and Filmfare Award for the Best Supporting Actress.

Her career continued to fluctuate; there were many ups and downs that she stood with.
For playing neurotic characters, she was commendable. Now she wanted the projects that required "less emotional exhaustion".
Breakthrough
The grand success of her film, Tanu weds Manu fetched a series of roles for her in four other films of 2011: Game, Double Dhamaal, Rascals and Miley Naa Miley Hum.
But not any of them worked well enough, except for Double Dhamaal.
Personal Experiences of Kangana Ranaut
As Kangana was not much prepared about Bollywood, her initial days were much struggling. She knew about her poor command on english but she worked hard to adjust.

"People in the industry treated me like I didn't deserve to be spoken to and I was some unwanted object. I couldn't speak English fluently and people made fun of me for that. So dealing with rejection became a part of life. … All that has taken a toll, I guess. I find it hard to deal with praise." Kangana uncovers.

In the middle of her struggle , she found a "family away from home". It was with Aditya Pancholi and his wife Zarina Wahab.

Kangana was being speculated for the kind of relationship she and Aditya Pancholi shared.
This made her involvement in a public scandal. Even after publicly appearing with him often, Kangana never spoke about their relationship openly.
Gradually things got clear when Kangana Ranaut filed a police complaint against Aditya Pancholi in 2007. She stated that Aditya, under the influence of alcohol, physically assaulted her.
Devastating incident
Later, Aditya claims that him and Kangana were living together in the past and that she owes him ₹2.5 Million.
"After physically assaulting her in the middle of a road, he has no right to expect anything from her". "she had already given ₹5 million to him as a goodwill gesture", Kangana's spokesman responded.
This incident left her shattered, both physically and mentally.
Following year, she got into relationship with Adhyayan Suman, her co-actor in the film Raaz. But they ended this relationship in 2010 on a mutual decision.

After which Kangana got a connection with Nicholas Lafferty, an English doctor. It was a long distance relationship. Kangana described it as "the most normal" and they separated. Later, she took the decision that she won't get married now.
KKangana Ranaut is the follower of Swami Vivekananda. She keeps Meditation practices at utmost priority and refers it as "the highest form of worshipping God".
She is a vegetarian. A poll conducted by PETA in 2013 listed her as "India's hottest vegetarian".
Also read: Jessica Parker Success story