Kevin Hart |  The Brilliant Entertainer from Hollywood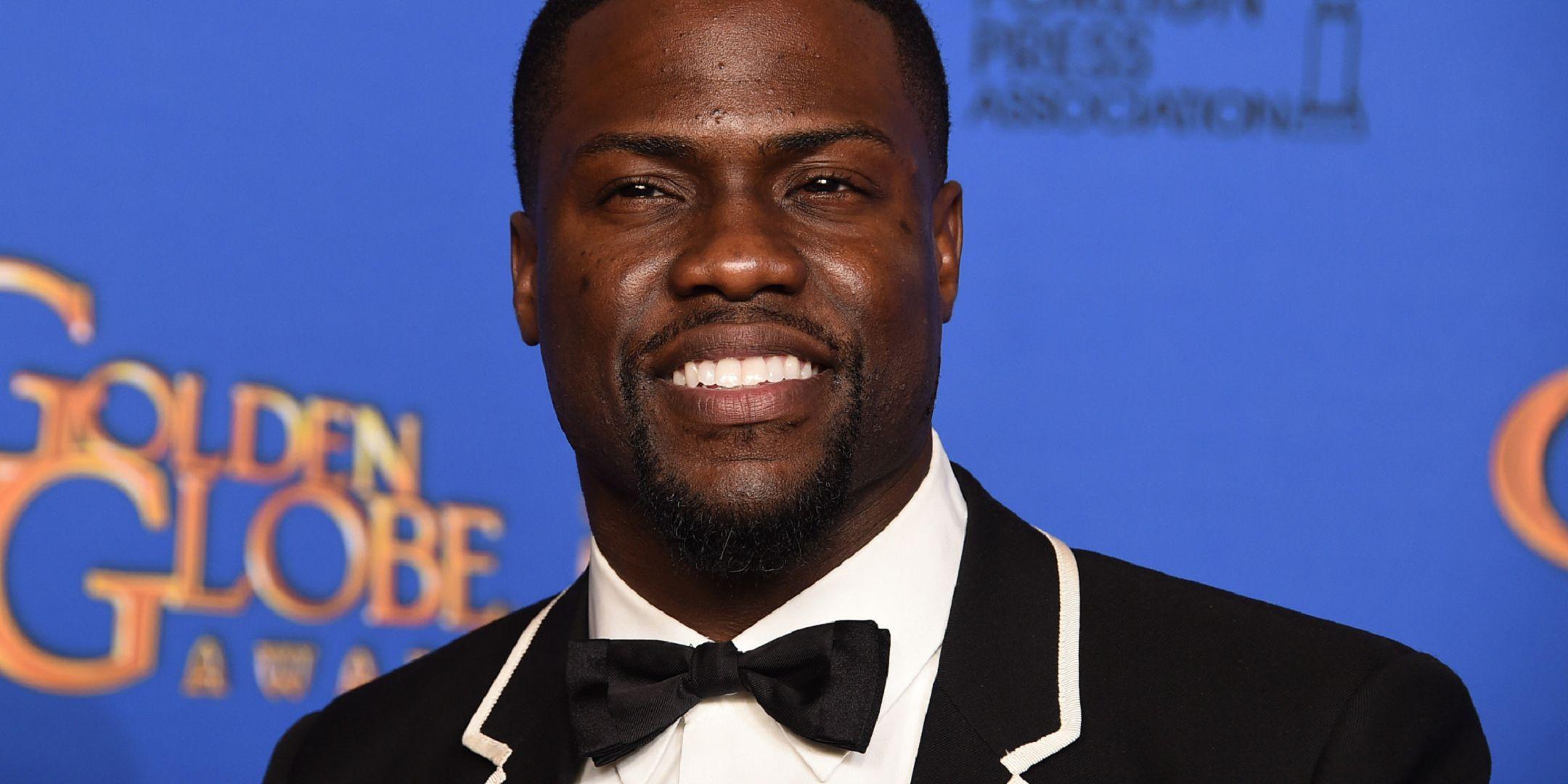 Kevin Hart rose to fame in 2011 after appearing on a comedy special named Laugh at my Pain. His career spans over two decades, and he has appeared in Blockbuster Movie Series like Ride Along, The Scary Movie Franchise, and Jumanji: Welcome to the Jungle. With over 200 million followers on social media, Kevin Hart is one of the biggest comedians in the world.
About
Kevin Hart is known for his witty sense of humor, and Hollywood lists him as one of the most bankable stars in the industry. He has acted in over 40 films and over 30 TV shows throughout his career. He has received multiple People's Choice Awards, MTV Movie Awards, Teen Choice Awards, and two Grammy nominations for his Comedy Albums. 
Early Life & Troubled Childhood
On the 6th of July 1979, Kevin Darnell Hart was born in Philadelphia, Pennsylvania, USA. His mother, Nancy Hart, worked as a system analyst at the University of Pennsylvania. Whereas his father, Henry Witherspoon, was a drug addict. He has an older brother named Robert. His mother raised both of them on her own. Kevin's father went in and out of jail due to drugs and other minor crimes.
In contrast, his mother spent most of her time working at the University. His father was not present during his childhood, but he used to visit the family at long intervals. However, during his visits, he ended up causing one problem or another. 
Once, Kevin's father insisted on dropping him off at the school but ended up dropping him at the wrong one. Later on, he broke into Nancy's house and stole money. Furthermore, he crashed his car into Kevin's older brother, Robert's barber shop, to steal money from him and also stole cash from Kevin to purchase drugs. 
Beginning of Career & Struggles
Kevin and his family faced many difficulties throughout his childhood. Kevin graduated from George Washington High School and joined the Community College of Philadelphia for further studies. However, Kevin dropped out of college and moved to Brockton, Massachusetts. While Kevin was in college, he decided that he wanted to become an entertainer. He told his mother about his plans. His mother decided to help him out. She agreed to pay his rent for a year while he could look for acting projects and do auditioning for the same. Upon moving, Kevin started working as a shoe salesman while looking for acting projects. 
Kevin commuted from Philadelphia to comedy clubs in New York daily. He used to take the bus from home and return home at four in the morning. Kevin's first few gigs did not go well. His career had a slow start. After the unsuccessful shows, Kevin started traveling all over the state with his audition script. In the initial years, Kevin attempted to imitate Chris Tucker's comedy style. However, he could not receive positive reactions from the audience. Insecurities and awful life experiences surrounded Kevin. However, he started working harder after his mother encouraged him. It took him years to develop his unique comedic style, and gradually the audience started liking him. 
2001-2010
Upon adopting a new style of comedy, Kevin started winning stand-up comedy shows. As a result, famous director Judd Apatow signed him in the series Undeclared. Kevin appeared in a recurring role in the critically acclaimed series. Between 2003-05, he starred in Paper Soldiers, Scary Movie 3, Soul Plane, and In The Mix. 
Mother's Demise
In 2007, Kevin fetched the role of Big Bunny in Warner Bros. Production's Fool's Gold. The film starred Matthew McConaughey and Kate Hudson as the main leads. In the same year, Kevin's mother, Nancy, got diagnosed with terminal cancer. Nancy kept it a secret because Kevin had to fly to Australia for filming. She was worried that Kevin might turn down the offer. She wanted him to move ahead with his life and do great things. 
A few weeks before Nancy's death, Kevin learned about her illness. Kevin was shattered. When Nancy was alive, she never visited any of Kevin's shows. She never talked much to him about his career. After her death, Kevin went to her house. He found a box full of magazines with Kevin's interviews, newspapers that featured him, and videos of his TV and movie appearances. 
2011-Present
In 2011, Kevin starred in a stand-up comedy documentary film, Kevin Hart: Laugh at my Pain. After that, in 2014, Kevin appeared in the action-comedy movie, Ride Along opposite Ice Cube. He returned with his character in the sequel of the film in 2016 as well. The same year, Kevin starred alongside Dwayne Johnson in the commercially successful Central Intelligence.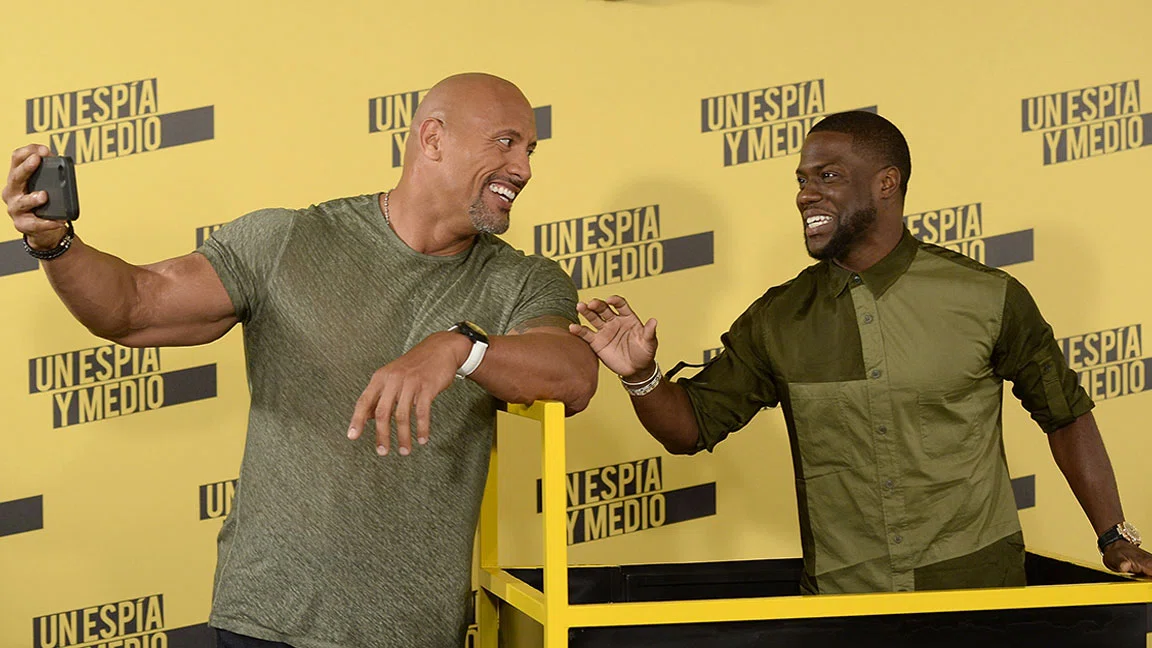 The following year, Kevin founded a digital comedy network Laugh Out Loud Productions. The same year, he starred in Jumanji: Welcome to the Jungle alongside Jack Black. Between 2018-21 Kevin produced several movies under his production house Laugh Out Loud. in 2019, he hosted the Academy Awards. Kevin achieved unprecedented fame in the last decade. Currently, he's working on several projects, including DC League of Super-Pets, The Man from Toronto, and Borderlands alongside Cate Blanchett, Jack Black, and Jamie Lee Curtis. 
Also read: Mahershala Ali | The First Muslim Actor to win an Oscar
How old is Kevin Hart?
Kevin Hart is 42 years old as of now.
What is the net worth of Kevin Hart?
Kevin Hart's net worth is $215 million.
Is Kevin Hart married?
Yes, Kevin Hart is married to Eniko Parrish.