Komal Pandey | The queen of YouTube Fashion in India
Komal Pandey is a well-known Indian Fashion blogger who models her blogs. Belonging to Delhi, she has grown up in a small family of four; her parents and brother micku. Along with running a YouTube channel, Komal makes videos & reels and influences many people on social media.
Talking about Komal's education, In 2019, she enrolled at Shaheed Bhagat Singh College in Delhi for an undergraduate course in commerce. It was a heartbreak in the college which marked a start to Komal's journey.
Success Story
Komal Pandey had a significant setback in her college life. She was just 20 when her 4-year long relationship ended because the guy left her for some other girl. She ran after him for the last conversation, and for that, she left her college examination. As a result, Komal lost the love of her life and failed the examination. Her parents were also upset & lost trust in her. It was the most challenging phase of her life, and she had to reappear for the exams.
Komal had to cope with this depressing phase of her life. Along with college, she had taken up coaching for CA, which she wasn't much interested in. While thinking about what makes her happy, Komal realised that FASHION was always present in the back of her mind. She decided to jump into this for making her career. This time Komal came up with much confidence.
In 2012, Komal Pandey started her fashion blog under "The College Couture". Along with it, she began Instagramming actively. In the span of 6 months, She rose from 1k followers to 55k. Subsequently, Komal got an offer from POPxo.com to create videos for them. Komal accepted it and began working there as a fashion stylist. She continued with them for the next 1.5 years. In that brief period, Komal Pandey gave them over 400 videos, in some of which she acted too.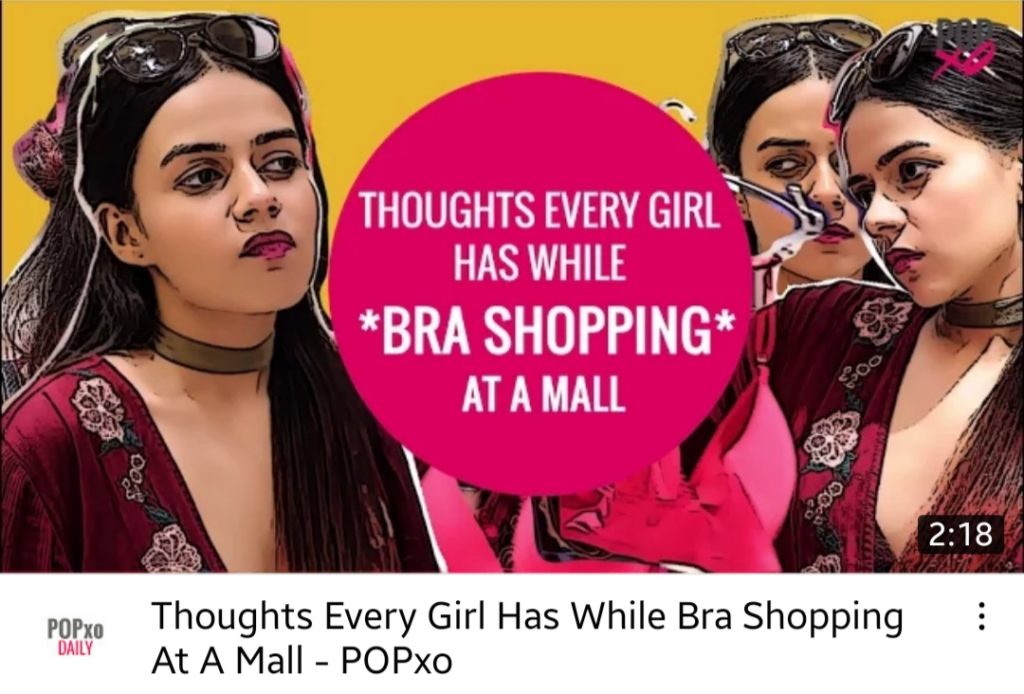 Today, Komal Pandey has created her own YouTube channel. With an extended fan base of 1.02 million subscribers and 1.5m followers on Instagram, Komal has become one of the most famous faces of the digital industry. Also, She has collaborations with big channels like Girliyapa and Timeliners. Apart from that, Komal promotes brands like Vivo, Honor, Garnier Maybelline, and Instagram brands. She has earned over 75 lakhs in merely 5 years.
Lessons we can learn
Heartbreak
Moving ahead leaving a four-year-long relationship behind is never easy. But Komal did this and turned this heartbreak into her ambition. She put the passion she had for this relationship into something which she can call her profession.
Passion
Even today, Komal Pandey is equally passionate as she was initially. She likes to wake up every day with a motive. Komal desires a purposeful life where she would work to fulfill the purpose every day.  She wants to reach a place where she is so fulfilled with herself.
What is Komal Pandey's age?
Born on June 18,1994, Komal is 27 years old as of 2021.
Who is Komal Pandey's boyfriend?
Komal is in a relationship with Ravit Srivastava, an Uber analyst.
What Komal Pandey puts first: Relationship or Profession?
For Komal, her relationship is will always be at a greater level than her profession.
What is a piece of advice that Komal would give to people who go through heartbreak & failure ?
Love yourself. This won't last. All this will get over. You'll be happy again. It's not the end. It's not the apocalypse.
Look around, the world is beautiful, and You'll find a good enough reason to smile and bounce back every morning.
Life Mantra that Komal Pandey gives us?
Nothing in your life should be your 'life'. Everything should be a 'part' of your life.

Also Read: Ranveer Brar | Journey from student of local kabab vendor to famous chef