Ranveer Brar | Journey from student of local kebab vendor to a famous chef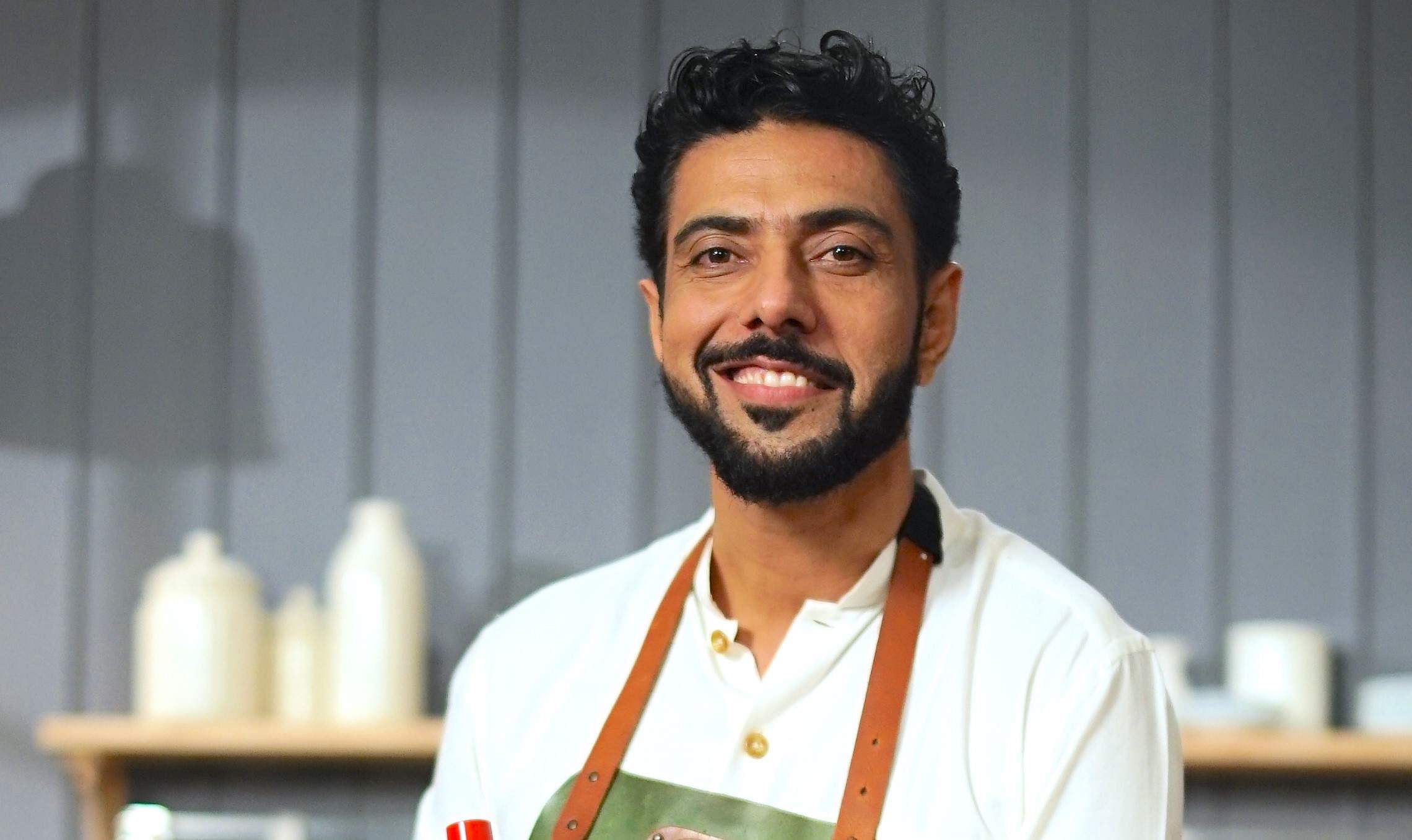 Ranveer Brar is an Indian celebrity chef belonging from Lucknow, Uttar Pradesh. His passion for food developed at an early age, and since then, he has been firm to get into this. Up till Today, Ranveer Brar has inaugurated variety of restaurants all over the world. Also, he has hosted numerous shows like Masterchef India, launched digital web series like Maa ki Baat and wrote books on tastes and flavours.
Early Life
Born on 8 February 1978, Ranveer Brar is the son of Ishwar Singh and Surinder Kaur. Grown-up in Lucknow, he belongs to a Sikh family. Ranveer kept going with good marks in his school time. He enrolled at a high school at 16 years of age. Following this, he completed Bachelor Degree from a public US state university.
From the very beginning, Ranveer was attracted to food. Its making delighted him. He used to go to Gurudwara every Sunday with his grandfather. There he saw chefs preparing Langar for a crowd of people. Ranveer used to sit and converse with them. Gradually, he developed a relationship with food. At the age of 13, he prepared sweet rice for them. This boosted his confidence, and Ranveer began enjoying this.
The onset of his interest in Food
At the age of 15, Ranveer had explored Lucknow city with his friends when he figured out that the whole city was bound completely to this delicious variety of food.
Lucknow's relationship with food attracted him deeply. Ranveer ate Kabab on a street shop, and all the while, he kept talking and asking the Kabab vendor about his life. That day, he came home back with a decision that he was going to be a chef.
Firmly, Ranveer explained to his parents about the day. But his father, being a gold medalist from IIT Kanpur, expected him to follow the legacy. So, being a chef was not an option. Up to then, his parents thought that he was innocent and ignored him. But then, Ranveer became stubborn to jump into this career. As a result, his father gave him a chance to prove himself. Following this, Ranveer began residing with kabab vendor Munir chacha for straight eight months. There he learnt all of his procedures and techniques.
Success Story
Looking at the determination, Ranveer's father agreed. As a result, he enrolled at IHM Lucknow. It was very strange for Ranveer to adapt in this sophisticated environment after working with a street food vendor. Gradually he settled in it, and at the mere age of twenty-five years, Ranveer Brar became executive chef.
He became somehow overconfident after this success and moved to the US. There he opened a restaurant in partnership. But unfortunately, it shut down just after a year. His partner gave him 5000 dollars, and the restaurant was filed for bankruptcy. This incident made Ranveer depressed, and he didn't tell anyone about this. He kept getting calls for thanksgiving from Indians, as he had helped them out. Finally, the twist happened when one of his friends learned about this happening. He pinged Ranveer and invited him to work alone in his restaurant. It was him who again ignited the flame to cook in Ranveer. He made Ranveer get up from being homeless on the streets and rise again with faith.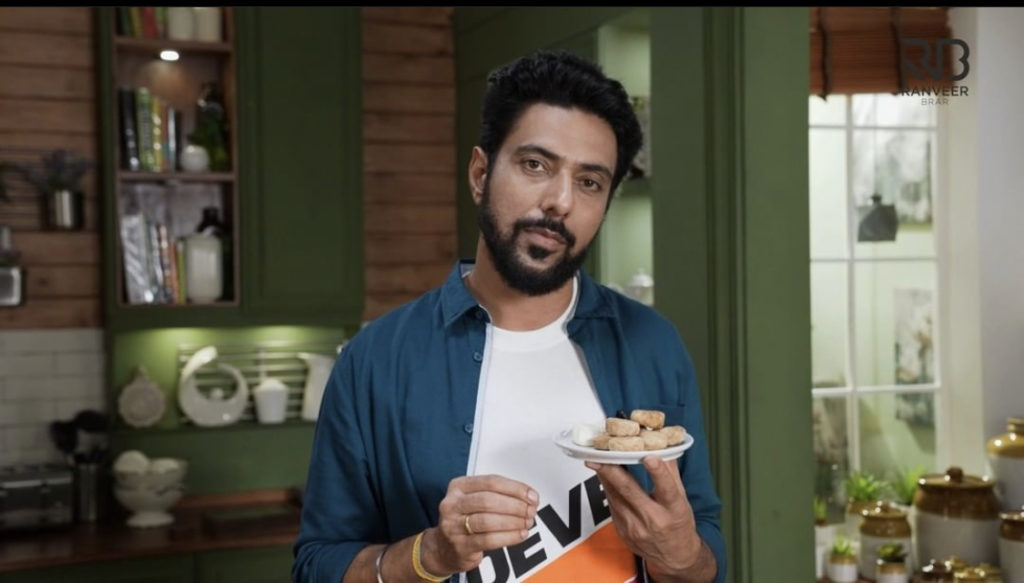 With five restaurants in the US and a few in Canada, Ranveer has spread his flavours worldwide. His next visit to India was also based on stubbornness. He was determined to save his father from cancer. And as a result, he did it. His father is happily alive today.
Accomplishments
Ranveer Brar opened a fine Franco-Asian restaurant, "Banq", in Boston, Massachusetts, United States. It was his one of the successful ventures. As a result, It gained many awards and recognitions. Also, The magazine "Wallpaper" titled it as Best New Restaurant in the World.
Following this, The One World Hospitality Group, one of the oldest restaurant groups in Boston, appointed him as Corporate chef.
After returning to India, Ranveer became a part of Novotel, Juhu Beach, Mumbai. He worked as a senior executive chef. Next, Ranveer created an exclusive menu for MTV India chain of restaurants.
Afterwards, Ranveer Brar has appeared as a host for various cook shows, including Thank God Its Fryday, Masterchef India, Sony BBC Earth, Raja Rasoi Aur Andaaz Anokha. Apart from that, he has launched some digital series like Ranveer On The Road, Maa ki Baat and Home Made Love.
Ranveer was awarded the 'LFEGA Food Entertainer of the year' award in 2018. In 2021, he was awarded for his Outstanding Contribution to the Food and Beverage Industry by Food Connoisseurs India Convention.
Books
Ranveer launched his first book which is named "Come into my Kitchen" in 2016. The book captures his journey from his hometown Lucknow through Boston to Mumbai and also his passion towards cooking and culinary adventures. Then he wrote another book which is named as "A Traditional Twist" is association with Bertolli India which comprises of various recipes from around the world.
Apps
Ranveer also launched his own app very recently in the year 2019, in collaboration with Hungama Digital Media which has all his recipes in both text and visual formats.
Recent Update:
In May 2022, Chef Ranveer Brar appeared in a six-episode anthology named 'Modern Love: Mumbai'. The series received positive reviews from the critics and the audiences. Ranveer's performance was cherished by his fans and applauded by the critics.
What is age of Ranveer Brar?
Ranveer Brar is 43-years-old.
Who is Ranveer Brar married to?
He tied the knot with Pallavi Brar and the couple got blessed with a son in 2014.
How much is Ranveer Brar's net worth?
Ranveer's net worth is $1 million
Also Read: Karan Dua | Success Story of India's biggest food vlogger