Kurt Cobain | Success Story Of Nirvana's Lead Singer and Guitarist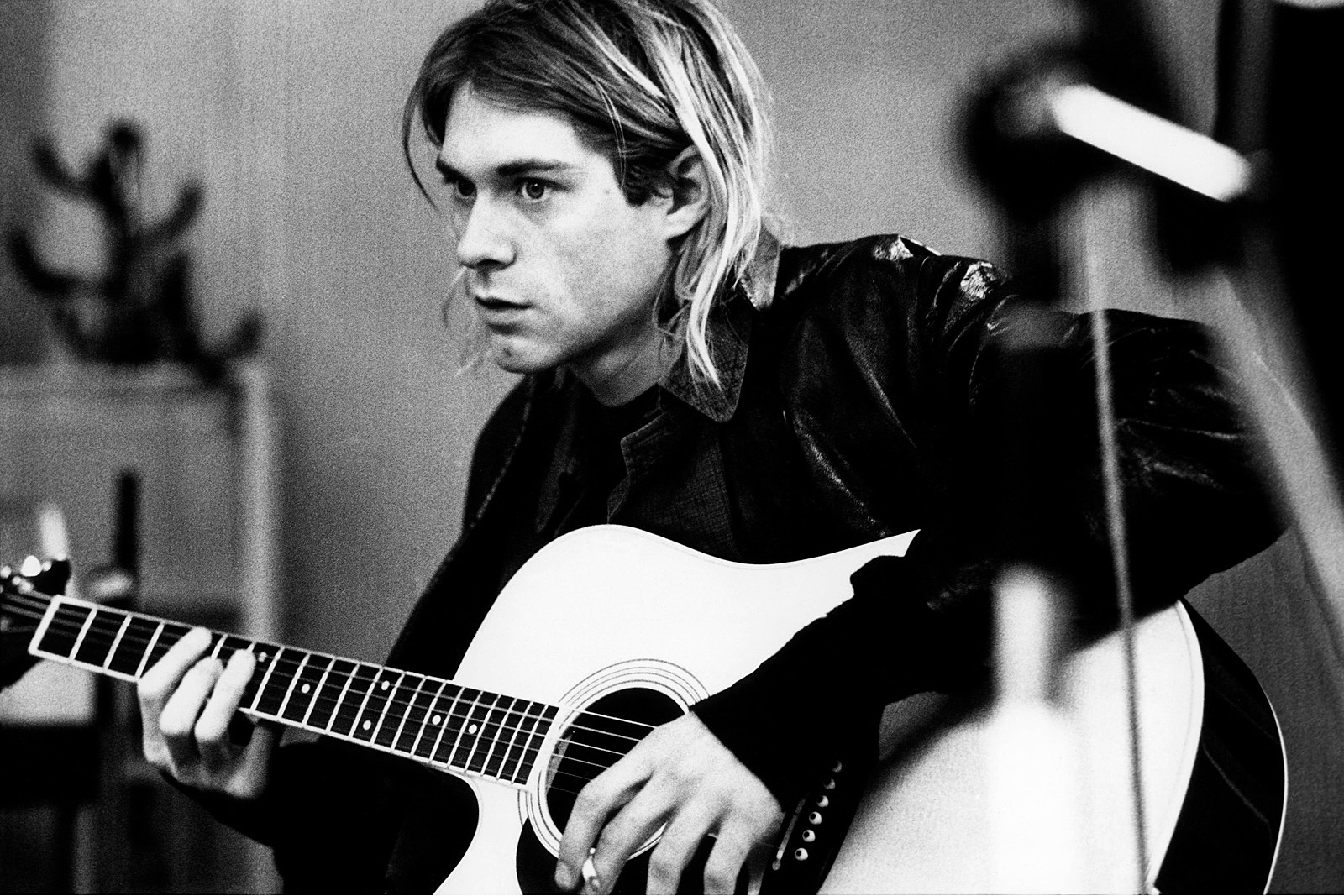 Kurt Cobain is an American singer, songwriter, and artist. He was born on 20 February 1967 in Washington, United States. He was the lead guitarist, vocalist, and primary songwriter of the hit rock band Nirvana. The band was formed in 1987 by Kurt Cobain with Krist Novoselic and Aaron Burckhard. They gained fame with their super hit song Smells Like Teen Spirit. Rolling Stone included Kurt in its lists of the 100 Greatest Songwriters of All Time, 100 Greatest Guitarists, and 100 Greatest Singers of All Time. At the age of 27, Kurt Cobain passed away due to suicide.
Early Life
Kurt Cobain was born on 20 February 1967 in Aberdeen, Washington, the United States of America, to waitress Wendy Elizabeth and automotive mechanic Donald Leland Cobain.
Kurt's parents took a divorce when he was nine years old. The divorce took a toll on the mental health of a young child. He lived with his dad and stepmother, Jenny, for a while. She was nice to him and gave him the maternal attention he needed. After Jenny gave birth to her son, Chad Cobain, Kurt began to resent her as he was used to being the only child, and now Jenny's attention was being divided.
Kurt Cobain's mother had an abusive relationship but refused to leave the man. She gave his custody to his father. He behaved insolently toward adults during this period and began bullying another boy at school. His father took him to a therapist, who concluded that he would benefit from a single-family environment.
Early Music Projects
On 20 February 1981, Kurt's fourteenth birthday, his uncle offered him either a bike or a used guitar; Kurt chose the guitar. Soon, he tried to play Led Zeppelin's song Stairway to Heaven. He learned to play many songs like Louie Louie, Another One Bites The Dust and My Best Friend's Girl.
In 1985, Kurt Cobain made a band called Fecal Matter after dropping out of high school. It initially featured Cobain singing and playing guitar, Melvins' drummer Dale Crover playing bass, and Greg Hokanson playing drums. Fecal Matter disbanded in 1986 after releasing an EP, Six Songs.
Nirvana
Kurt Cobain met Krist Novoselic during high school, a fellow punk rock devotee. His mom owned a hair salon, and the pair used to practice in the upper room of the salon. Kurt asked Krist to make a band with him. After months, Krist finally agreed, and they formed Nirvana.
The band name "Nirvana" was taken from the Buddhist concept, which Cobain described as "freedom from pain, suffering and the external world," a concept that he aligned with the punk rock ethos and ideology.
Nirvana's drummer, Dave Grohl, helped the band record their 1991 major-label debut, Nevermind. The lead single, Smells Like Teen Spirit, made Nirvana a hit. Since its debut, Nirvana has sold over 28 million albums in the United States alone and over 75 million worldwide.
Kurt Cobain struggled to handle the success of Nirvana, and he felt like he was losing touch with his roots and vision. He began to harbor resentment against people who claimed to be fans of the band yet refused to acknowledge or misinterpret the band's social and political views. Nirvana sang against sexism, racism, and homophobia. Kurt was publicly proud that Nirvana had played at a gay rights benefit, supporting No-on-Nine, in Oregon in 1992.
Personal Life
There is no exact information about when Kurt Cobain met Courtney Love. In late 1991, the two were often together and bonded through drug use. The pair got married on 24 February 1992 in Hawaii. There were only eight people at the wedding attendance.
Their daughter, Frances Bean Cobain, was born on 18 August 1992. The artwork of the sonogram is in Nirvana's single Lithium. Courtney admitted that she was using drugs even after knowing she was pregnant.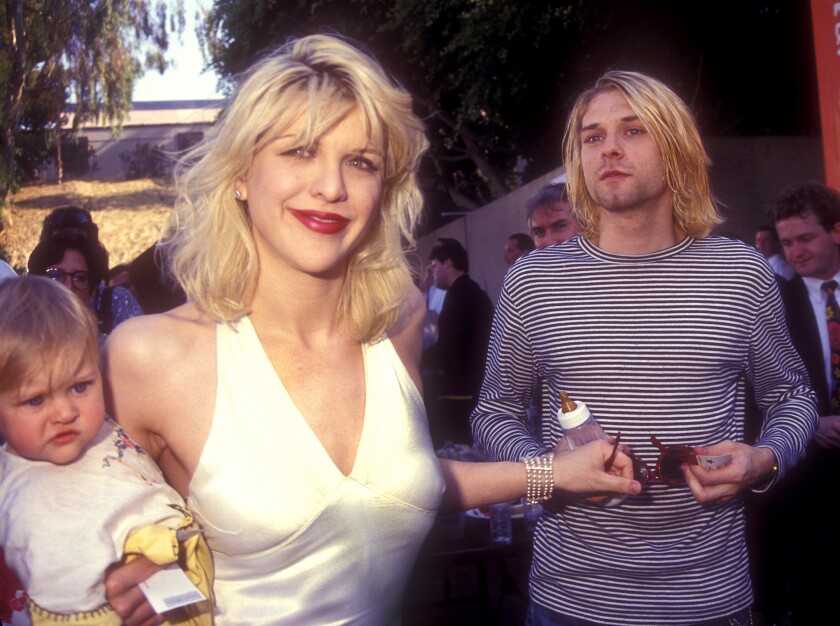 The Los Angeles County Department of Children's Services visited the Cobains days after Courtney gave birth and later took them to court, stating that their drug usage made them unfit parents.
Death
On 18 March 1974, Courtney Love, Kurt's wife, called the police, saying that her husband had locked himself in the bedroom with a gun. Police arrived and confiscated several guns and a bottle of pills from Cobain, who insisted that he was not suicidal.
When friends visited him, they saw no indication that Kurt Cobain was in a negative state of mind. He spent the day talking to counselors about his drug abuse and personal problems, happily playing with his daughter Frances. These interactions were the last time he saw his daughter.
On 8 April 1994, Kurt Cobain's body was found at his Lake Washington home by an electrician who came to install a security system. He initially believed that Kurt was asleep until he saw the shotgun pointing at his chin. A suicide note was found, addressed to Cobain's childhood imaginary friend Boddah.
Kurt's body was there for days. The coroner's report estimated he died on 5 April 1994, at 27.
Also Read: Taylor Swift | Success story of the Grammy Award-winner
What is Frances Bean Cobain doing now?
Frances Bean Cobain is now a visual artist with a net worth of more than $200 million.
How much was Kurt Cobain worth when he died?
It is estimated that Kurt Cobain's net worth was $50 million when he died in 1994 at the age of 27.