Louis Vuitton | Success story of the most expensive luxury brand
Louis Vuitton was a French man who designed rectangular-shaped trunks in 1858. His success story is about creativity and resourcefulness. The company of Louis Vuitton makes the most expensive luxury goods in the world. For his entire life, he worked as a luggage maker. But his company soared high.
Early Life
Louis Vuitton left home at the age of 13. Louis became an orphan at a young age with his mother dying when he was only 10 years old and his father dying soon after when he was 13. After all this crisis in his life, he wanted a change.
He made up his mind to go to Paris. And finally, he set out on foot from his home in Eastern France in the spring of 1835 on a 292-mile journey to the capital city. The trek took longer than two years and during this time Louis took odd jobs and stayed wherever he could find shelter.
He arrived in Paris at the age of 16 in 1837.
Career
When Louis traveled to Paris, he became an apprentice box maker and packer which was a very respectable job at the time. Meanwhile, he built a reputation for himself in the industry. And he was hired by the Empress of France as a box-maker and packer. This led to him acquiring other elite and royal clients who supported his business throughout his career.
Memorable Work
In 2012 Louis Vuitton worked with Japanese artist Yayoi Kusama to create the limited edition Kusama Pumpkin Minnow Dier dual bag. The pumpkin-shaped bag is made with pure gold, black resin, and fine jewels. It was specifically inspired by the style of small evening bags popular in the 1930s. And this rare bag sold for $133,400 making it the most expensive Louis Vuitton purse ever sold.
He designed the world's first pick-proof locks. In 1858, he introduced his revolutionary rectangular canvas trunks which were inspired by H J Cave and Sons of London. Later in 1872, he introduced a new line featuring beige monogrammed designs with red strips that would remain his brand's signature long after his death.
Lesson to learn
Louis Vuitton didn't go to any high-end fashion designing university to embrace his skill set. He learned it on his own, he made mistakes and learned from them. He ran away to change his life and take care of himself and he proved himself. Lack of resources, poverty, and many other things crippled him after he became an orphan. But he never let any of it slow him down and quit.
Recent Update:
In May 2022, Louis Vuitton showcased 47 styles of customised Nike Air Force 1 X Louis Vuitton classic pattern shoes at the "Dream Now" Exhibition. The shoes are inspired by Virgil Abloh's designs that he created for Louis Vuitton 40 years ago. Abloh passed away while working at the Nike Air Force 1 and Louis Vuitton collaboration. He was fighting from cancer. In his memory, Louis Vuitton has launched these 47 pairs and nine of them will be available for retail and production. The low-top styles are priced at $2,750 and mid-top styles cost $3,450.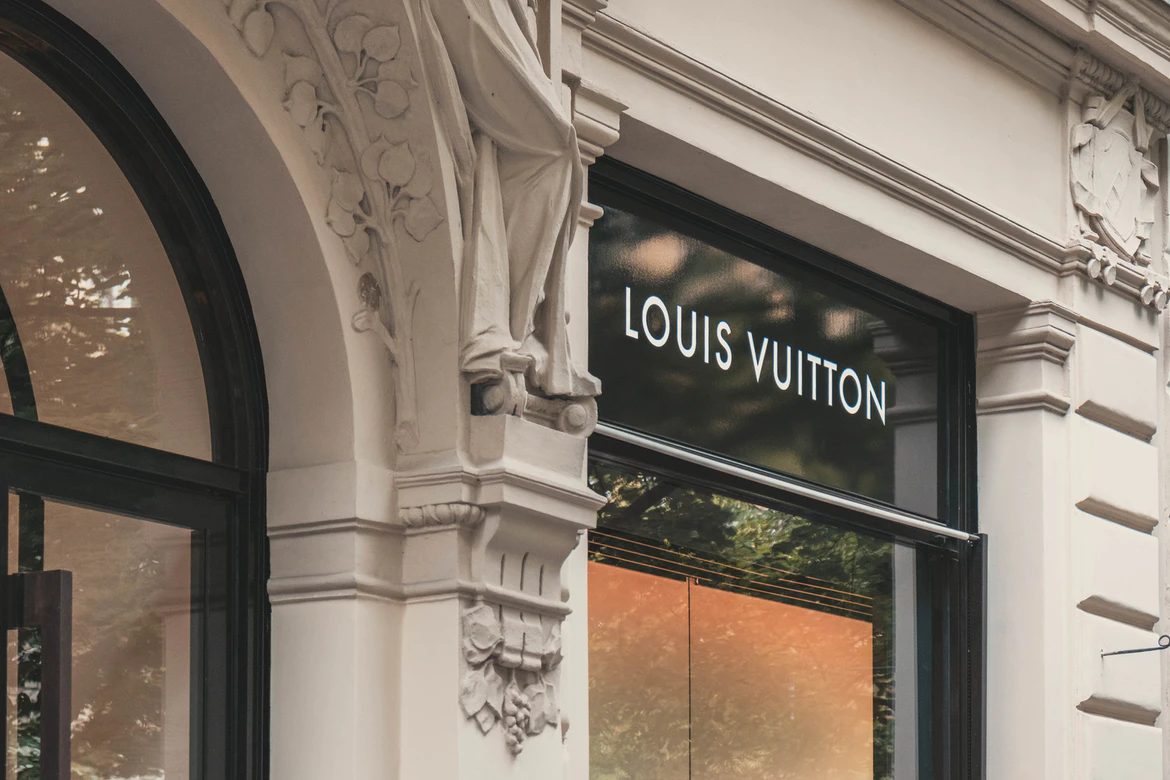 Also read: Carey Mulligan | Success story of the Suffragette actress
What is the net worth of Louis Vuitton?
Louis Vuitton's net worth is $47.2 Billion.
Who is the CEO of LV?
Bernard Arnault is the CEO of LV.