Margot Robbie | Success Story of the Australian Actress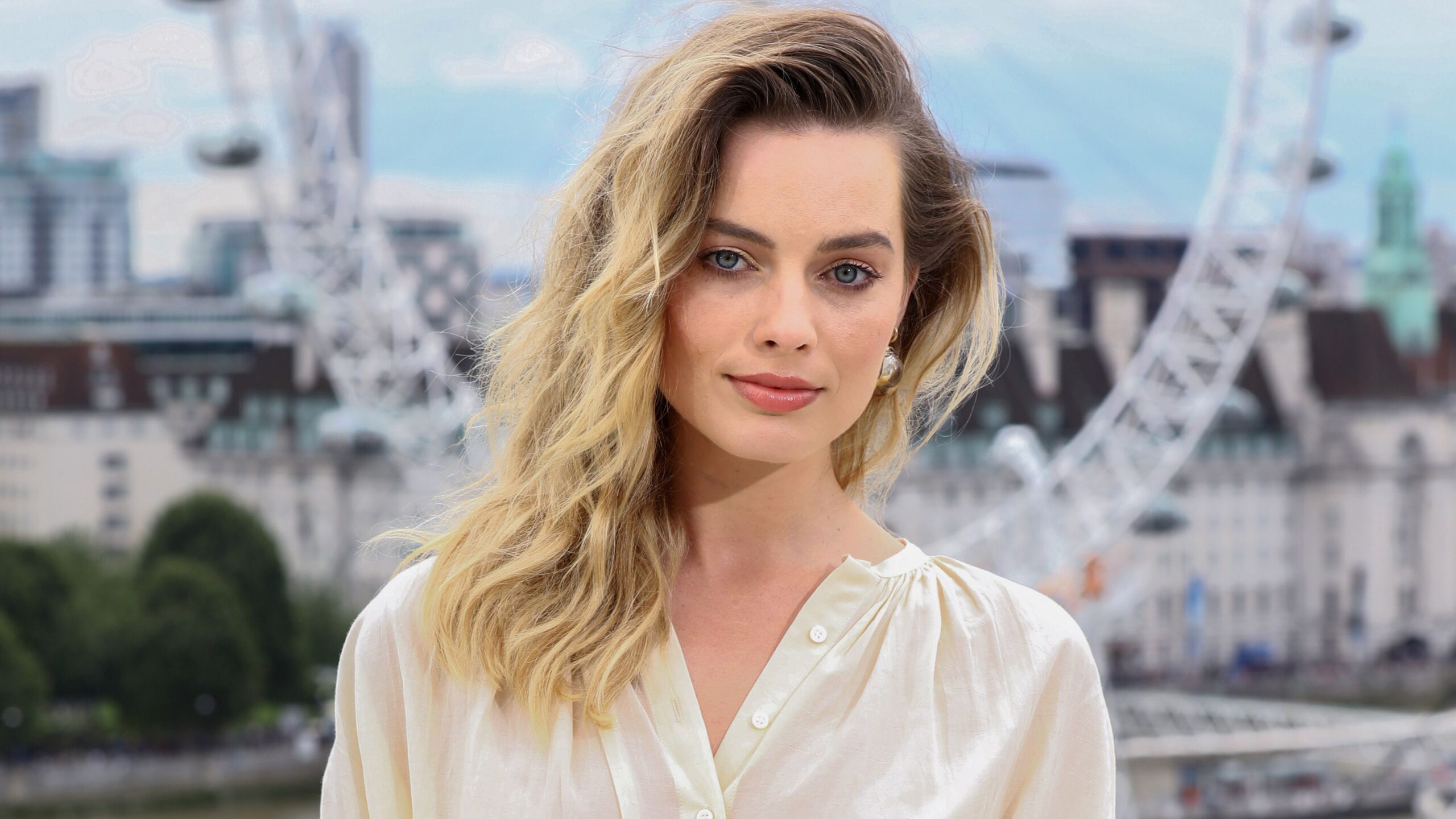 Margot Robbie is one of the most prominent names in the film industry. She is one of the highest-paid actresses worldwide. Margot began her acting journey in 2008 with two independent films. She rose to fame during the 2010s after starring in blockbuster movies like The Wolf of Wall Street, The Legend of Tarzan, Suicide Squad, and Mary Queen of Scots. For her outstanding performances, Margot has earned three Golden Globes, five BAFTAs, and two Academy Award nominations. She is also the co-founder of LuckyChap Entertainment, a film-producing company.
About
Margot Robbie is a renowned Australian actress and film producer. She has been a part of the entertainment industry for over a decade. Margot is famous for her versatile roles and convincing acting skills. Time has included her in its 100 most influential people list. In her long and successful career, Margot has worked with iconic artists like Christian Bale, Charlize Theron, Nicole Kidman, Will Smith, Jared Leto, Leonardo DiCaprio, Chris Pine, and Samuel L. Jackson. Recently, she starred in the critically and commercially acclaimed TV series Maid.
Early Life
On the 2nd of July 1990, Margot Elise Robbie was born in Dalby, Queensland, Australia. Her father, Doug Robbie, was a farm owner and later became a sugarcane tycoon. In contrast, her mother, Sarie Kessler, worked as a physiotherapist. Margot has three siblings. When she was five years old, her parents split up. As a result, Sarie raised the four children on her own. Growing up, Margot did not meet her father often. They had minimal contact. After the separation, Sarie and her children began living at a farm in Gold Coast Hinterland. Margot's grandparents owned the farm. As a child, Margot was energetic and playful. She often put on shows at home. Young Margot loved watching movies and TV series.
Margot's mother enrolled her at a circus school during her childhood years. After excelling in trapeze, Margot earned a certificate at age eight. For schooling, she attended Somerset College in Mudgeeraba, Queensland. During her high school years, she began taking drama classes. As a teen, Margot started doing part-time jobs to support her family. By age sixteen, she was making sandwiches at Subway, cleaning houses, and working at a surf store. Her mother struggled to finance a family of five. However, Margot did not regret her upbringing. She worked passionately to create a better life. During her high school years, Margot landed a few acting opportunities. She acted in two independent films and some commercials.
Beginning of Career
After completing graduation, Margot found an agent. At seventeen, she decided to move to Melbourne to begin her professional acting career. Margot started auditioning for TV shows. Soon, she landed a role in the drama series City Homicide. The same year, she co-starred with Liam Hemsworth in the children's TV series The Elephant Princess. Later, Margot's agent encouraged her to audition for the renowned TV soap opera Neighbours. While Robbie was in Canada for a vacation, the show makers called her. She immediately returned to Melbourne and started working on the show. For three years, Margot acted as a regular cast member on Neighbours. She used to work for seventeen hours a day. However, her hard work paid off. After appearing in the soap opera, she started gaining recognition.
Pathway to Success
While Margot was a series regular on Neighbours, she began preparing for Hollywood. In her free time, she took acting classes. Simultaneously, Margot started learning the American accent. During her three-year contract with Neighbours, she constantly requested her agent to get L.A. auditions. After the contract ended, Margot moved to California. Shortly, she passed an audition for a TV show. Jack Orman cast her in the period drama series Pan Am. The series revolved around the lives of pilots and air hostesses of Pan American Airways. It achieved critical acclaim. In 2013, Margot starred in the British science fantasy movie About Time. The film garnered critical and commercial success. The same year, she portrayed Naomi Lapaglia in Martin Scorsese's The Wolf of Wall Street.
Worldwide Recognition
Margot garnered worldwide recognition after starring in The Wolf of Wall Street. She co-starred with iconic actors like Leonardo DiCaprio and Matthew McConaughey. The film was a massive critical and commercial success. In 2015, Margot appeared in four movies. The most successful project for her was Craig Zobel's Z for Zachariah. It was Margot's first leading role. During 2016-2018, she continued to star in significant movies. Margot gained broader recognition in 2016 after portraying Harley Quinn in DC's superhero film Suicide Squad. It became one of the year's biggest hits. Margot's popularity and acclaim continued to grow the following year. Craig Gillespie cast her as a figure skater in the black comedy I, Tonya. For her performance, Margot earned her first-ever Oscar nomination. She became one of the industry's most prominent stars after these milestones.
Also read: Liam Hemsworth | Successful journey from teen actor to leading celebrity
How old is Margot Robbie?
Margot Robbie is 32 years old as of 2022. She was born on the 2nd of July 1990 in Dalby, Queensland, Australia. Her mother worked as a physiotherapist, whereas her father was a sugarcane tycoon. Margot grew up in the Gold Coast hinterland with her mother and three siblings.
What is the net worth of Margot Robbie?
Margot Robbie's net worth is estimated to be $26 million. She has been a part of the entertainment industry for over a decade. In her career, she has starred in iconic movies like The Wolf of Wall Street, The Legend of Tarzan, Suicide Squad, and Mary Queen of Scots.
Is Margot Robbie married?
Yes, Margot Robbie has been married to Tom Ackerley since 2016. The couple has known each other for nearly a decade. Tom is a renowned British film producer. He has produced several successful movies.