Russell Crowe | Success Story of the Iconic Artist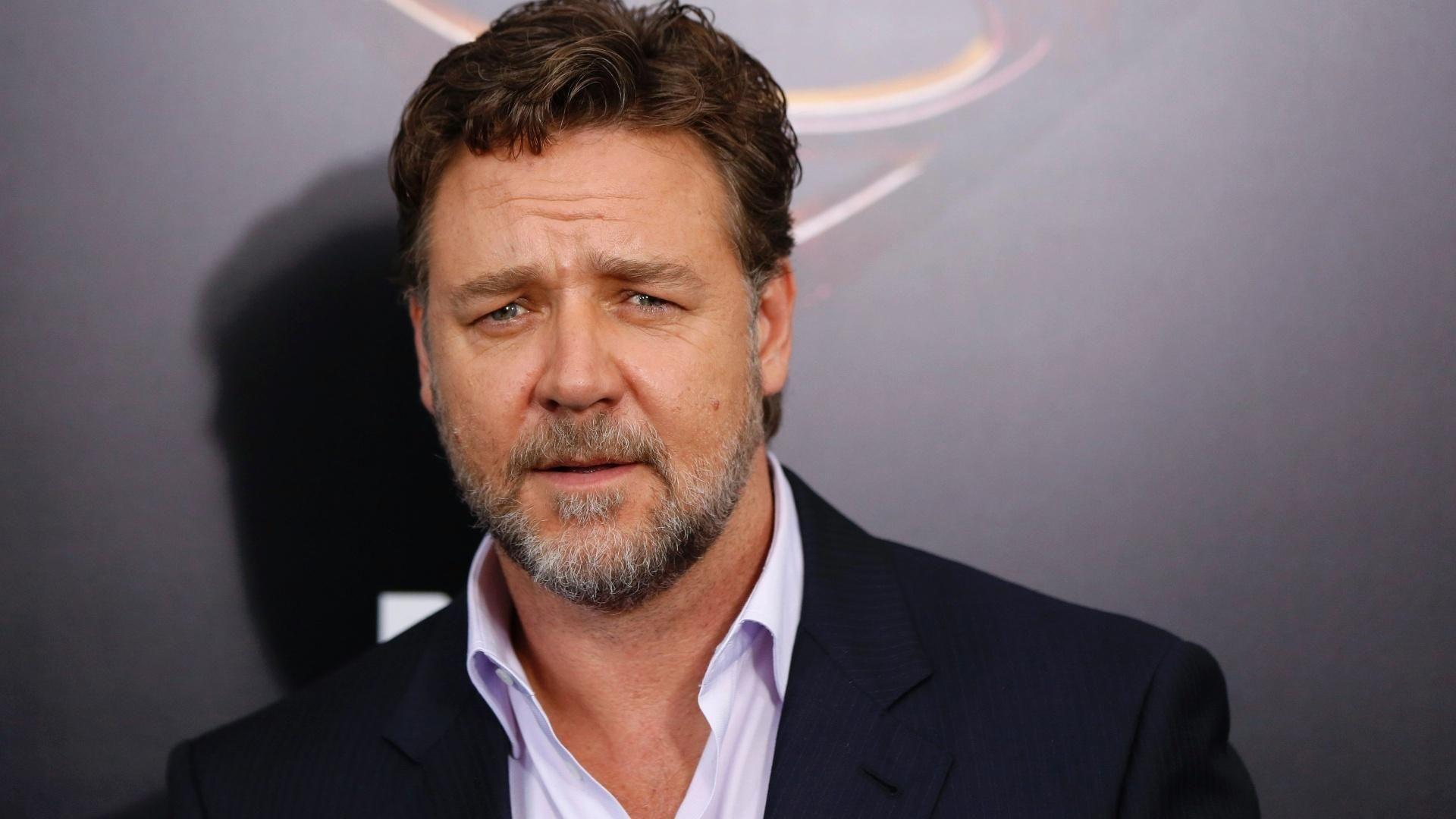 Russell Crowe is a prominent actor and filmmaker from New Zealand. He has been a part of the entertainment industry for nearly four decades. Russell rose to fame during the early 2000s after starring in iconic movies like Gladiator, A Beautiful Mind, and Cinderella Man. His achievements include several prestigious accolades. He has won an Academy Award, two Golden Globes, and a BAFTA. Recently, Russell portrayed Zeus in MCU's blockbuster superhero film Thor: Love and Thunder. He also co-owns National Rugby League's team South Sydney Rabbitohs for over a decade.
About
Russell Crowe is one of the generation's most renowned actors. He gained worldwide recognition after portraying General Maximus in the 2000's epic drama film Gladiator. It is considered one of the best action films in cinematic history. In his long and successful career, Russell Crowe has worked with iconic artists like Joaquin Phoenix, Renée Zellweger, Leonardo DiCaprio, Ben Affleck, Cate Blanchett, Huge Jackman, and Henry Cavill. Russell has also earned a star on the historic Hollywood Walk of Fame.
Early Life
On the 7th of April 1964, Russell Ira Crowe was born in Strathmore Park, New Zealand. His parents, John Alexander Crowe and Jocelyn Yvonne worked as film set caterers. From a young age, cinema had a significant impact on Russell. His grandmother, Stan Wemyss, had earned the Most Excellent Order of the British Empire for filming the Second World War's footage. She was a cinematographer by profession. Russell has English, Irish, German, Italian, Norwegian, and Swedish ancestry. His cousins, Martin and Jeff Crowe, had played for the New Zealand cricket team. At age four, Russell and his family moved to Australia. His parents had initially planned to run a stainless steel muffler shop. However, it was not successful. Later, Russell's parents went into the film catering business.
While Russell's parents were working on the sets of a TV show, producer Roger Myers, also Jocelyn's godfather, offered Russell to play a small role in the show. Six-year-old Russell became nervous at the time of filming. He was working with the renowned Australian actor Jack Thompson. Later, in 1977, he played another minor role in the Australian soap opera The Young Doctors. For schooling, Russell attended the Vaucluse Public School for elementary education. Later, he enrolled at the Sydney Boys High School. The family returned to New Zealand when Russell was in his early teens. During his teenage years, Russell's passion for performing arts grew. As a result, at age sixteen, he decided to drop out of school to pursue his passion.
Beginning of Career
After leaving school, Russell decided to become a singer. Tom Sharplin, a renowned country singer, mentored Russell. He began his musical journey in the early 1980s. Russell released a few singles but failed to gain recognition. During his late teens, he continued to make music. At age 21, Russell moved to Australia to study theatre. However, the theatre school's technical support team head told him not to waste his time. He told Russell that he need not learn theatre because he's already doing what the university teaches. Later, during the mid-1980s, Russell got his first professional role. Daniel Abineri cast him as Dr. Scott on The Rocky Horror Show. Russell appeared on the show from 1986 to 1988. Russell played several minor roles during the late 1980s but failed to garner success.
Initial Years
After acting in TV shows and stage musicals, Russell finally landed his first big screen role in 1990. George Ogilvie cast him in the leading role in the romantic drama The Crossing. Russell earned a nomination for best actor at the Australian Film Institute for his performance. In 1992, he gained recognition for portraying a violent and mentally unstable man in Romper Stomper. The film was a massive commercial success. Romper Stomper's success landed Russell his first Canadian film role. Later, he started getting parts in the American film industry. In 1995, Russell co-starred with the iconic actor Denzel Washington in Virtuosity. However, the movie failed to achieve positive reviews. Between 1995-1999, Russell starred in various American films. However, only one of them received commercial and critical success. It was Curtis Hanson's L.A. Confidential.
Worldwide Recognition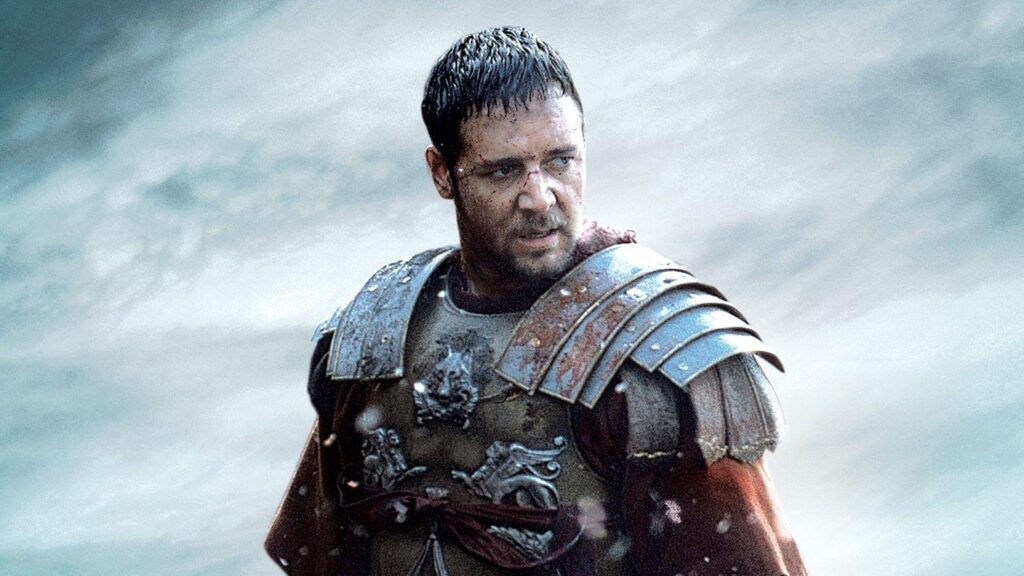 In 1999, Russell co-starred with Al Pacino in the drama film The Insider. It was a major critical success. The movie earned Russell his first-ever Oscar nomination for Best Actor. Later, in 2000, Ridley Scott cast him as General Maximus in the epic historical drama, Gladiator. The film received unparalleled success. It became one of the year's biggest hits. Through the role, Russell gained worldwide recognition. The movie received five Oscar nominations. Russell's popularity continued to grow in 2001. He portrayed American mathemetician John Nash in the biographical drama A Beautiful Mind. It is said to be one of Russell's most outstanding performances. For the portrayal, Russell won his first Academy Award. He became one of the industry's most reputed actors through these milestones.
Also read: Gerard Butler | Success Story of the Scottish Actor
How old is Russell Crowe?
Russell Crowe is 58 years old as of 2022. He was born on the 7th of April 1964 in Strathmore Park, New Zealand. His parents worked as film caterers in Australia. At age six, Russell landed his first acting opportunity. He played a minor role in the Australian TV series Spyforce.
What is the net worth of Russell Crowe?
Russell Crowe's net worth is estimated to be $120 million. He has been a part of the entertainment industry for nearly four decades. In his long and successful career, Russell has starred in iconic movies like Gladiator, A Beautiful Mind, and Cinderella Man.
Is Russell Crowe married?
No, Russell Crowe is not married to anyone as of 2022. He married Danielle Spencer in 2003. However, the couple divorced in 2018. Danielle is an actress, singer, and songwriter by profession.