Gerard Butler | Success Story of the Scottish Actor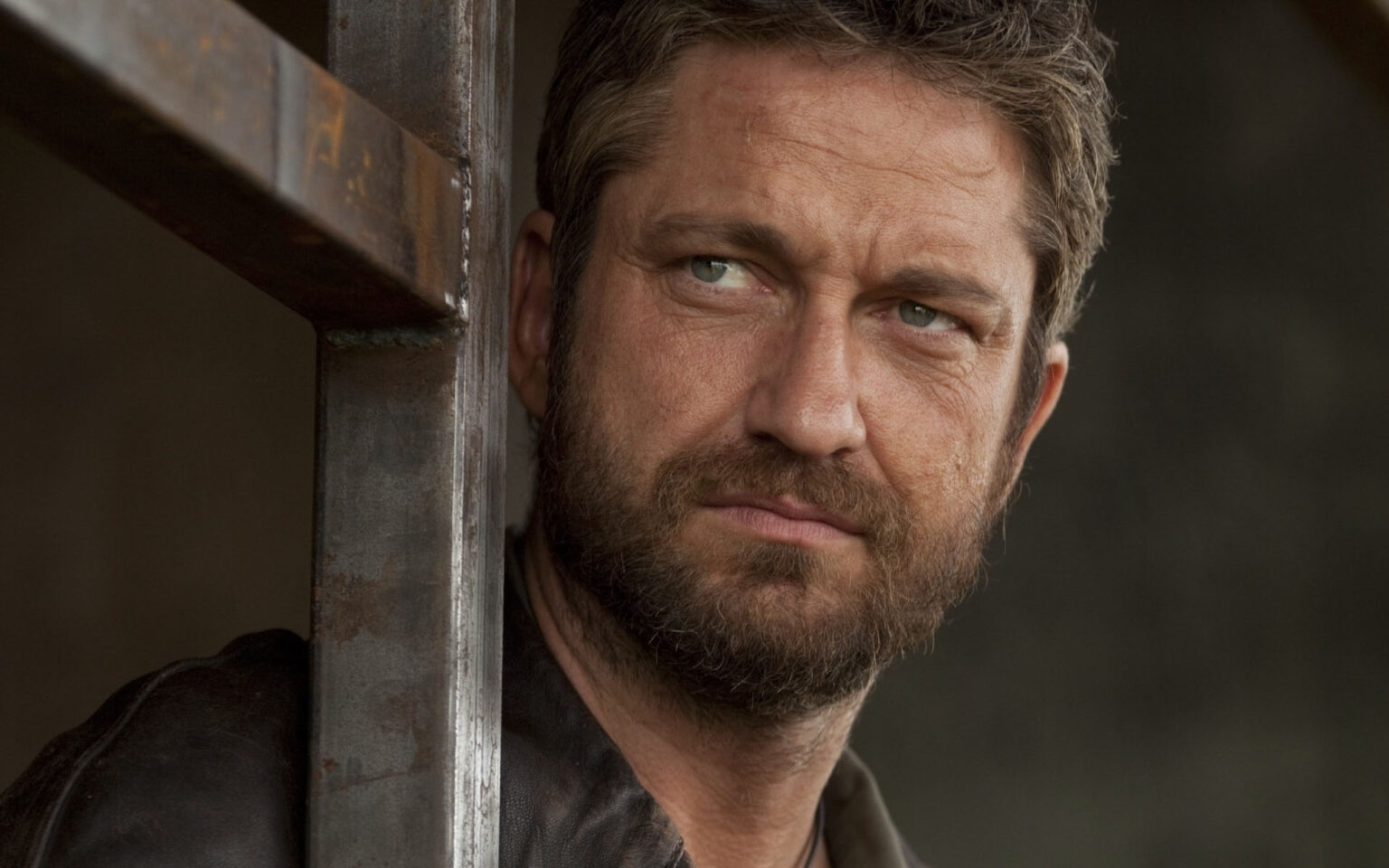 Gerard Butler is one of the most prominent stars in the film industry. He began his acting career in 1997. Gerard gained worldwide recognition after portraying the king of Sparta in the epic fantasy war film 300. For over two decades, he has worked on several successful projects. Before Gerard was an actor, he studied law at the University of Glasgow. After a series of doing various odd jobs, Gerard finally chose the path of acting. In his long and successful career, he has starred in iconic movies like Olympus has Fallen, The Phantom of the Opera, Lara Croft: Tomb Raider – The Cradle of Life, and Law Abiding Citizen.
About
Gerard Butler is a Scottish actor and film producer. Born in Renfrewshire, Scotland, Gerard began his acting journey with a minor role in Mrs. Brown, a British drama film. He rose to fame during the 2000s after starring in the musical drama The Phantom of the Opera. In his career, Gerard has worked with renowned celebrities like Angelina Jolie, Christian Bale, Hilary Swank, Katherine Heigl, Jessica Beil, Catherine Zeta-Jones, and Pierce Brosnan. Gerard has also endorsed top brands like Ford, Hugo Boss, and L'Oreal.
Early Life
On the 13th of November 1969, Gerard James Butler was born in Paisley, Renfrewshire, Scotland. His father, Edward Butler, was a bookmaker. In contrast, his mother, Margaret Butler, was a teacher. Gerard had two elder siblings. The family moved to Montreal, Quebec, Canada, in 1970. At the time, Gerard was six months old. However, after a year, Margaret and Edward separated. As a result, Margaret returned to Scotland with her three children. Gerard spent his childhood in Paisley with his mother and siblings. From a young age, Gerard was inclined toward acting. His mother supported him and also took him to a few auditions. However, none of them clicked. Growing up, Gerard had no connection with his father. He finally met him at age sixteen when Edward called him to meet in a restaurant. It was an emotionally-draining experience for Gerard.
Gerard attended the St Mirin's & St Margaret's High School in Paisley. His passion for acting followed him to his teenage years. As a result, he joined the Scottish Youth Theatre. Gerard was an academically driven student. He was appointed the head boy in his high school years. The school awarded him a place in the University of Glasgow School of Law. At the university, Gerard became the school's law society president. However, when he turned 22, his father was diagnosed with cancer. He died soon. Gerard was in shock. He couldn't deal with the sudden loss. One year before graduation, Gerard flew to California to take a break. He spent most of his time at Venice Beach. Gerard did several jobs and traveled often. Due to his unstable emotional conditions, he started drinking heavily. On one occasion, police arrested Gerard for misconduct. After a year, he returned to Scotland.
Beginning of Career
Upon returning, Gerard completed his final year at law school. After graduation, he started working as a trainee lawyer at the Edinburgh law firm. But Gerard did not like working at the law firm. He drank often and missed many days of work. A week before the completion of the trainee program, the law firm fired him. Gerard was 25 at the time. He was confident that he wanted to become famous. As a result, he moved to London. Gerard tried to fetch some acting roles but failed. Later, he did various odd jobs to provide for himself. Gerard worked as a waiter and telemarketer and also demonstrated toys at fairs. One day, he came across an old friend working as a casting director in London. Gerard told her about his acting dream. She took him to the audition of Coriolanus, a tragedy by Shakespeare. The director liked Gerard's audition and cast him in the ensemble.
Initial Years
Initially, Gerard acted in a few theatre productions. In 1997, he made his film debut with John Madden's Mrs. Brown. The same year, he played a minor role in James Bond's Tomorrow Never Dies. Later, in 1999, Gerard decided to move to Los Angeles to get better acting roles. Consequently, Patrick Lussier cast him in the horror movie Dracula 2000. In 2002, he starred in Reign of Fire alongside Matthew McConaughey and Christian Bale. Despite the powerful casting, the film did not perform well. In 2003, Gerard played a supporting role in Lara Croft: Tomb Raider – The Cradle of Life. It was a commercial success.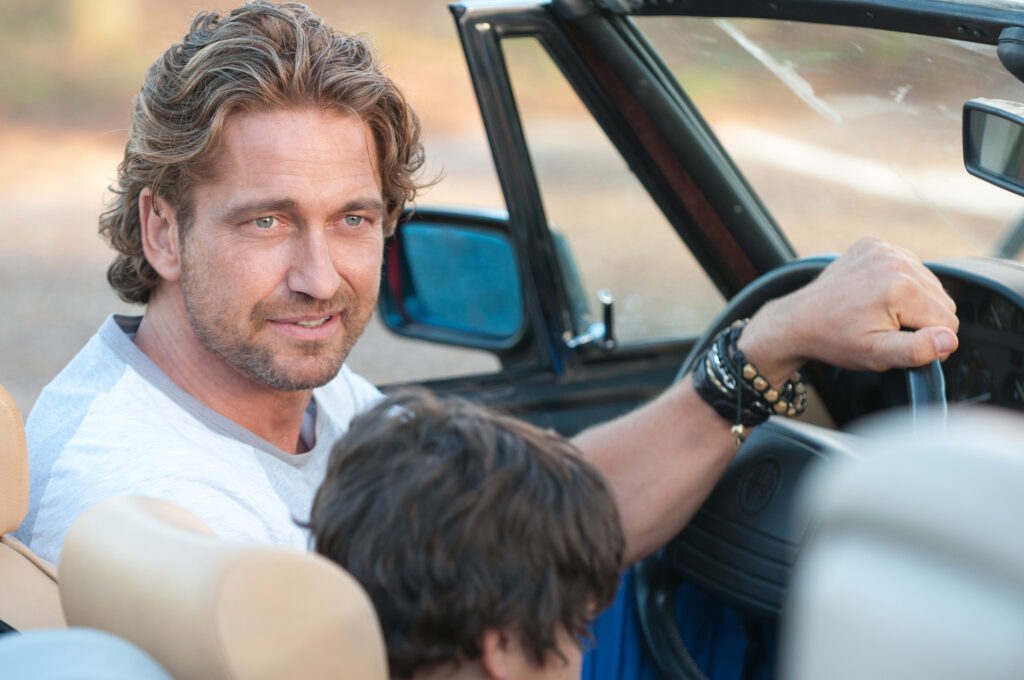 Worldwide Recognition
In 2004, Joel Schumacher cast Gerard in The Phantom of the Opera. The film achieved commercial success. Gerard continued to star in various projects during the mid-2000s. However, it was in 2006 when he became a global icon. Iconic director Zack Snyder cast him as the Spartan king in the fantasy war movie 300. The film was a massive success. Gerard's portrayal of the Spartan king earned him worldwide acclaim. Later, he continued to star in box office successes like The Bounty Hunter, P.S. I Love You, Law Abiding Citizen, The Ugly Truth, and Olympus has Fallen. Through these films, Gerard became one of the most beloved Scottish actors in the film fraternity.
Also read: Channing Tatum | Success Story of the Talented Actor & Producer
How old is Gerard Butler?
Gerard Butler is 52 years old as of 2022. He was born on the 13th of November 1969 in Paisley, Renfrewshire, Scotland. He has two elder siblings. Gerard and his family moved to Canada when he was six months old. However, they returned after a year following his parents' divorce.
What is the net worth of Gerard Butler?
Gerard Butler's net worth is estimated to be $30 million. He began his acting journey in 1997. Gerard has acted in major box office hits like 300, The Bounty Hunter, P.S. I Love You, Law Abiding Citizen, The Ugly Truth, and Olympus has Fallen.
Is Gerard Butler married?
No, Gerard Butler is not married. However, he has been in a relationship with Morgan Brown since 2014. Morgan Brown is an interior designer. She had also been a model.