Martin Lawrence | Hollywood's Irreplaceable Comedian and Actor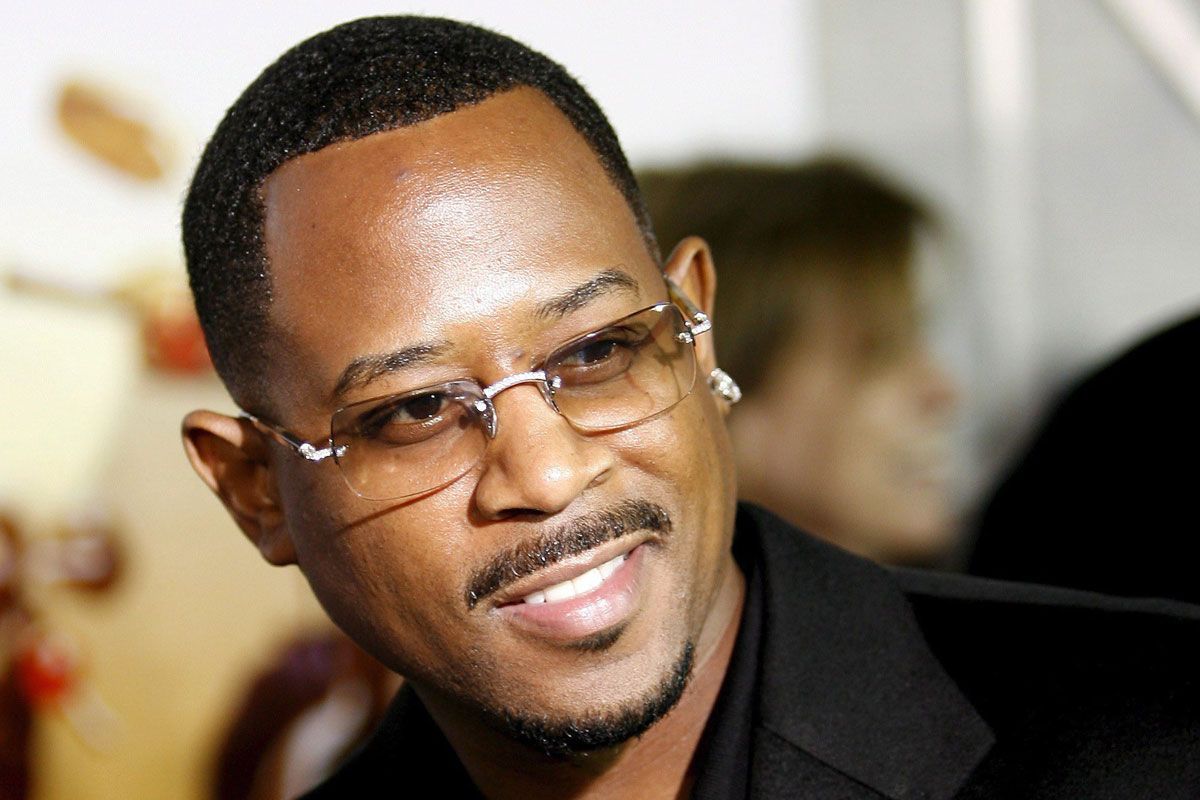 Martin Lawrence is an African-American actor, comedian, writer, director, and producer. He gained worldwide recognition in the '90s after starring in "Bad Boys" alongside Will Smith. His career spans over three decades, and he has acted in blockbuster movies like Big Momma's House, Blue Streak, Nothing to Lose, and Life.
About
Martin Lawrence started his career as a comedian. He has been honored with several accolades for his contribution to the American Film Industry. In the 1990s and early 2000s, he starred in multiple blockbusters and became one of the highest-paid actors in the entertainment industry. Besides movies, Martin has acted in several television shows. One of them is Fox TV's Martin. The show aired from 1992 to 97. The show became one of the highest-rated sitcoms on Fox and received several accolades, including the People's Choice Awards, NAACP Image Awards, and Nickelodeon Kid's Choice Awards.
Early Life
On the 16th of April 1965, Martin Fitzgerald Lawrence was born in Frankfurt am Main, Hesse, Germany. His father, John Lawrence, was a servant of the U.S. Military. At the time of Martin's birth, John was serving in West Germany. His mother, Chlora Lawrence-Crandell, wanted to become an educator. However, due to John's commitment to the military, she had to stay back at home. Martin has five siblings. Two sisters and three brothers. John retired from the military when Martin was seven years old. After that, the family moved back to the United States of America. They settled in Landover, Maryland, Washington D.C. However, soon after relocating, John and Chlora got divorced.
Growing up, Martin could rarely meet his father. John had started working as a police officer. Whereas Chlora started doing several part-time jobs to raise her children. She was working as a sales representative and cashier at departmental stores. For schooling, Martin attended Eleanor Roosevelt High School. During his teenage years, he developed a liking for boxing. Simultaneously, he loved cracking jokes and making his classmates and teachers laugh. At home, he used to spend his time doing skits to make his mother smile. At a young age, Martin excelled in boxing and started participating in several competitions. He won many of them and dreamed of becoming a professional boxer. However, an eye injury forced him to leave boxing. He attended the Thomas G. Pullen School of Creative and Performing Arts for higher education.
Beginning of Career
After the eye injury, Martin had decided that he wanted to become a comedian. While in college, he started participating in comedy shows in Washington D.C. Consequently, he took up several jobs to provide for himself. One day, while performing at a comedy show, an American stand-up comedian, Ritch Snyder, noticed him. He advised Martin that he should move to New York and his luck. Soon after graduation, he moved to New York to follow his passion. After moving, he participated in an open mic night at a renowned comedy club, "The Improv."
Soon after performing at the club, he got a chance to participate in "Star Search," a famous talent show. Martin reached the finals but couldn't win the show. However, he caught the attention of a few executives from Columbia Pictures Television. They offered him a role in What's Happening Now!! A sequel of the famous American sitcom What's Happening!! The show aired for three years on ABC. The show got canceled in 1988. After the show ended, Martin landed a few roles in movies and T.V. series. He started gaining recognition after playing the role of Cee in the 1989s comedy-drama movie "Do The Right Thing." He appeared in several other films like House Party, House Party 2, Talking Dirty After Dark, and Boomerang alongside Eddie Murphy.
Breakthrough
In 1992, an American entrepreneur and record executive, Russell Simmons, selected Martin to host the HBO TV series Def Comedy Jam. The show aired on Fox and garnered millions of viewers worldwide. Through the series, Martin became a household name in the USA. Simultaneously, he created a sitcom, Martin. The record-breaking show granted him several accolades. Following the success of Martin and Def Comedy Jam, Martin starred in Bad Boys. The movie achieved worldwide success and earned $141,407,024 at the box office. Will Smith and Martin Lawrence's entertaining chemistry wowed audiences and became one of the year's biggest hits. Between 1997-2000, Martin appeared in worldwide blockbusters like Blue Streak, Nothing to Lose, and Big Momma's House. As a result, he became one of the highest-paid actors in Hollywood.
Constant Battle With Health
In the mid-90s, when Martin was at the top of his game, he suffered a nervous breakdown. He was standing in the middle of the road, screaming at cars with a pistol in his hand. He ran into the Los Angeles traffic intersection, and the police handcuffed him. Soon after the arrest, it was revealed that Martin was on drugs due to stress and exhaustion. Before the incident, he was banned from NBC because he rudely commented on feminine hygiene. Two months after the arrest, he was caught with a loaded gun at the airport. The trial period lasted two months for the illegal act.
In 1997, he got into a fight at a nightclub. He ended up punching a man and got arrested. It was later revealed that Martin was under the influence of drugs. Martin was suffering from Bipolar Disorder and paranoia. In the same year, his co-star filed a lawsuit against him. All these incidents led to his divorce. Martin was prescribed heavy medications. If he missed doses, he would suffer from seizures.
In 1999, while shooting Big Momma's House, he wore several layers of clothing and went for a jog. He wanted to shed a few pounds for his upcoming movie. Due to excessive heat, his body temperature went up to 107 degrees, and he collapsed in the middle of the road. An hour later, his girlfriend found him unconscious. He suffered from acute hyperthermia. He was rushed to a nearby hospital. Doctors stated that his condition was unstable. Martin went into a coma and remained unconscious for three days. It was a life-changing incident for him.
2000-2010: Comeback
Following the near-death experience, Martin received worldwide attention with the release of Big Momma's House. The movie was a blockbuster and earned him several accolades. After that, he appeared in What's the Worst That Could Happen alongside Danny DeVito. 2003 marked the release of Bad Boys 2. The movie did not receive favorable reviews from the critics but became a huge box office hit. In 2006, Martin returned as FBI agent Malcolm Turner in Big Momma's House 2. The movie earned $27,736,056 in its opening weekend and became a commercial success. In 2010, Martin appeared in the multi-starrer comedy film Death at a Funeral alongside Kevin Hart, Chris Rock, Zoë Saldaña, Columbus Short, and Luke Wilson.
2011-Present
2011 marked the release of the third and final installment of the Big Momma series. The movie was a commercial success but failed to impress the critics. Between 2012-2019, Martin acted in only a few projects. He wanted to lead an easy and stress-free life. In 2020, he returned as Detective Marcus Burnett alongside Will Smith in the third installment of the Bad Boys franchise. The film earned over $400 million at the box office and became a worldwide hit. Currently, Martin is working on a thriller movie directed by Mauro Borelli. The film will release in 2022.
Also read: Kevin Hart | The Brilliant Entertainer from Hollywood
How old is Martin Lawrence?
Martin Lawrence is 57 years old as of now.
What is the net worth of Martin Lawrence?
Martin Lawrence's net worth is $110 million.
Does Martin Lawrence have any kids?
Yes. Martin has three kids.