Mithila Palkar | The Bubbliest and Cutest OTT Star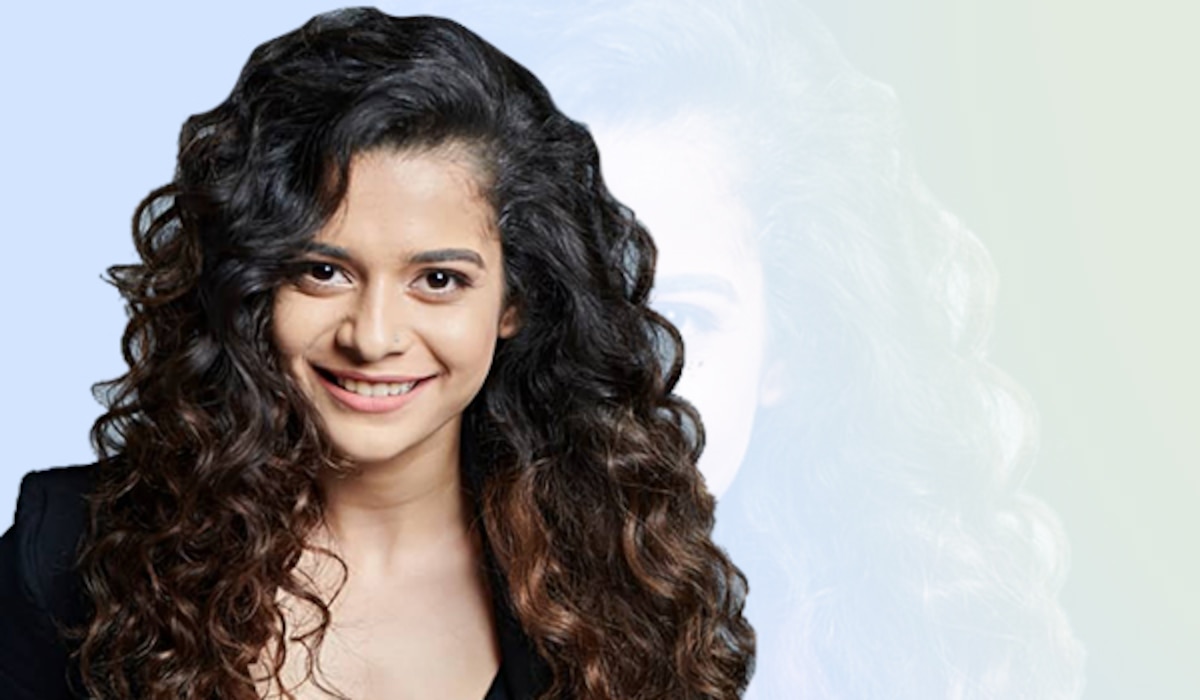 Mithila Palkar, is an Indian actress  known for the series 'Girl in the City' and famous Netflix TV series 'Little Things'. She made her debut in 2014 in Marathi short film 'Majha Honeymoon'. She did her first Bollywood film was Nikhil Advani's 'Katti Batti'. Mithila also acted as a lead actress in Akarsh Khurana's first Hindi film 'Karwaan' alongside Irrfan Khan.
Personal Life
Mithila Palkar was born on 11th January 1993. She did her schooling from Modern English School, Dadar she started acting at an early age. She used to participate in drama competition, she also had her interest in dancing and singing. Mithila is also a trained Indian classical Music and Kathak Dancer.
She was born in a Marathi family in Vasai. Later she moved to her maternal grandparents house in Dadar because of transportation issues. No one in her family was related with the film industry and at first her family members were against her acting career.
Mithila did her graduation in Mass Media from MMK College, Bandra. After her graduation she auditioned for Quasar Padmasee but that did not give her a role but got her a job backstage managing 'Thespo' their theatre festival. Mithila also did an acting crash course in Stella Adler Studio of Acting, Los Angeles.
Career
The debut movie of Mithila Palkar 'Majha Honeymoon' was shown in 'Mumbai International Film Festival'. Although her first Hindi movie 'Katti Batti' did not perform well at the box office, it opened her opportunities to act for famous brands like 'Maggi', 'Zomato', etc.
Mithila met Dhruv in 'Thespo' and later suggested her to 'Filter Copy' for the show 'News Darshan'. It was based on the American show 'Last Week Tonight with John Oliver'.
She gained huge fame after Bindass Tv series 'Girl in the City' and Netflix's web series 'Little Things'. In 2016, she acted alongside Dhruv Sehgal in Filter Copy's couple of Youtube videos, which went viral and have got more than 7 million views on Youtube.
In 2016 , she posted a video on her YouTube video singing a Marathi song 'Hi Chaal Turu Turu' and using a cup as an instrument, which drew a lot of attention. Later she released her first song 'Maharastra Desha' in collaboration with Bharatiya Digital Party on the occasion of Maharashtra day.
In 2017, she acted as the lead actress in a Marathi film, 'Muramba' alongside Jasraj Jayant Joshi, she also sang the title song of the film. She gave her TEDx speech at NIT Silchar Assam.
In 2018, she was in the top 30 list of young achievers by Forbes India. She also acted in Netflix family drama 'Tribhanga' directed by Renuka Shahane and produced by Ajay Devgn FIlms alongside Kajol and Tanvi Azmi. Mithila also did a series on Netflix named 'Masaba Masaba' and a YouTube Originals named 'Pretty Fit'.
She is also going to debut in Telugu language movie 'Ori Devuda'. Mithila is also set to act alongside Jaaved Jaaferi and Siam Ahmed in the movie 'In the Ring'. It is directed by U.S. based Filmmaker Alka Raghuram.
Awards
Mithila Palkar won the best female debut for the film 'Muramba' in Filmfare Awards Marathi. She also won best actress in comedy series for 'Little Things' in IReel Awards 2019, Critics' Choice Television Awards and Filmfare OTT Awards.
Also read: Sanya Malhotra | The Famous New comer of Bollywood
Are Mithila and Dhruv dating?
What is Mithila Palkar's age?
As of may 2022, she is 29.