Mohamed Salah | The Greatest African Footballer of all Time
Mohamed Salah is an Egyptian professional football player, he plays as a striker in the English Premier League for Liverpool. He is also the captain of the Egyptian national team.He is considered one of the greatest African players of all time.
Early Life
Mohamed Salah Hamed Mahrous Ghaly, well known as Mohamed Salah was born on 15th June 1992. He was born in the village of Nagrig in Basyoun, Egypt. He also has a brother named Nasr Salah. Salah has been playing since he was 7years old. His father Salah Ghaly used to play football for the youth club of Nagrig. He started playing in a local club outside his village.
Career
Salah started playing professional football at the early age of 14 for EL Mokawloon. He played in the Egyptian Premier League for 2 seasons. While he was playing for the El Mokawloon, he got called by the Egyptian National team. In 2012 he signed for Basel from El Mokawloon and he played for Basel for 2years. He made his debut in the UEFA Champions League preliminary stage, against club Molde. Basel advanced to the semis beating Tottenham, although Basel did not win, Salah scored a goal against Chelsea. Basel won the domestic league in the 2012-13 season.
Next season he scored 4 goals in 18 matches and helped Basel win the league for the fifth time in a row. He signed a contract with Chelsea in 2014. But Salah did not get to play a lot of matches and only played three matches and he was moved to Fiorentina on a loan.
Way Towards Success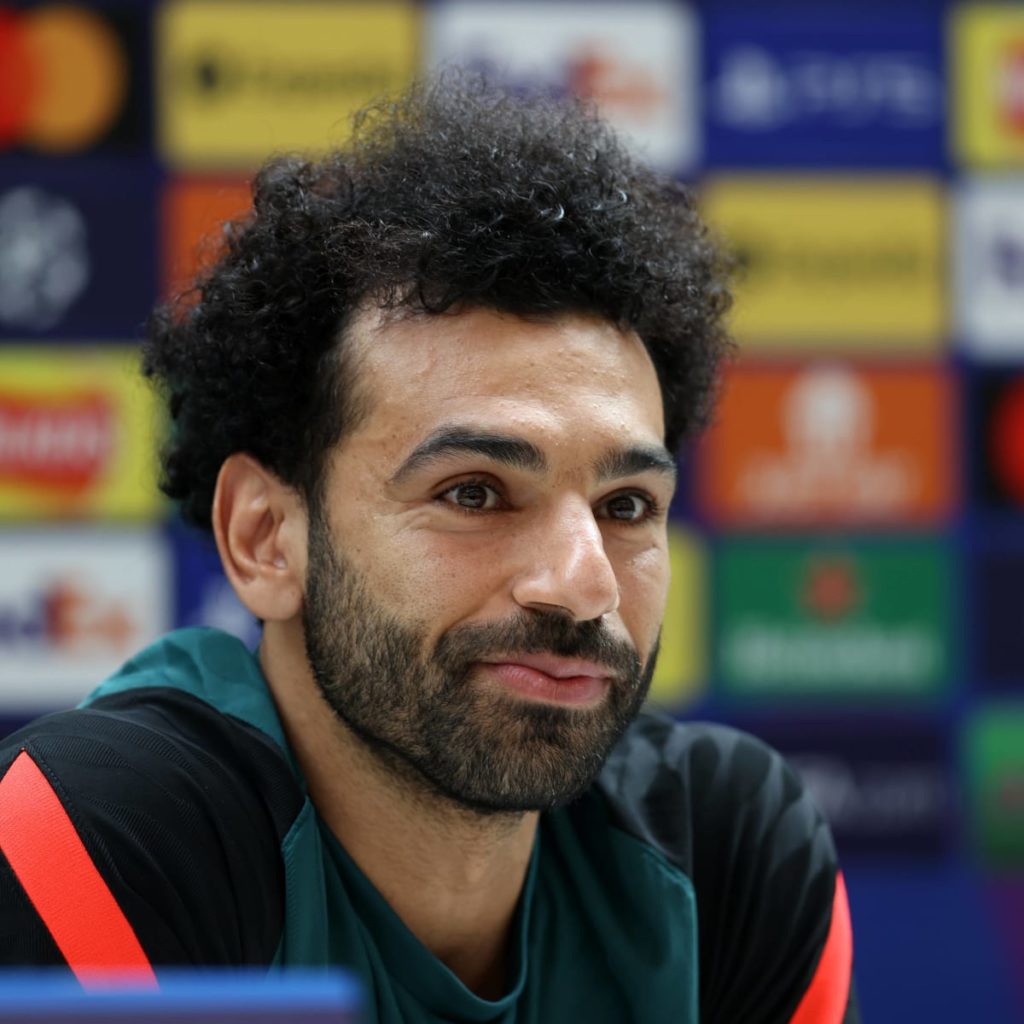 He made his debut for the Italian club as a substitute in the second half. He scored his first goal for the club in his second game. Salah had a great season in Fiorentina. Fiorentina was impressed with his performance and wanted to make the deal permanent but Salah did not agree to it. In the next season, Salah signed a contract with Roma in 2015-16 and also scored 15 goals in 42 matches. Roma finished 3rd and qualified for the Champions League. Salah also won Roma's player of the season award. Next season Salah faced an injury but still, he managed to score 19 goals and Roma finished 2nd in the league just four points behind Juventus.
Salah signed a contract with Liverpool in 2017 he scored 44 goals in the first season. Liverpool even made it to the finals of the Champions League but eventually lost to Real Madrid. The next season Salah scored 32 goals in 38 matches. Liverpool qualified for the finals of the Champions League and this time Liverpool won defeating Tottenham, and Salah scored a Penalty. In the 2019-20 season, Salah won the Premier League for the first time and even scored 23 goals. He has scored 120 goals in 180 matches for Liverpool. And for Egypt, he has scored 47 goals in 85 matches.
Achievements and Awards
Salah has won many Awards both Collective and Individual. He has won 2 Swiss Champions with FC Basel, 1 League cup with Chelsea, 1 FIFA Club World Cup, 1 Champions League, 1 English Champion, 1 UEFA Supercup, 1 FA Cup and 1 English League Cup with Liverpool.
And individually he has also won 3 Premier League Golden Boot, 3 Premier League Player of the Month, FIFA Puskas Award, 2 African Player of the Year, FWA Footballer of the Year, and many more individual awards.
Also Read: Lionel Messi | The Greatest Footballer of all Time