Brenda Song | The Journey From Disney To Dollface
Brenda Song rose to fame in 2005 after playing the role of London Tipton in one of the most successful Disney series of all time, The Suite Life of Zack and Cody. While it may surprise, Brenda has been acting for almost three decades. Besides the Suite Life Series, Brenda has played prominent roles in blockbuster movies like The Social Network and Wendy Wu: Homecoming Warrior. 
About
Brenda Song is one of the most popular Disney Channel stars. In her career, she has acted in more than 30 TV series. For her contributions to Disney as an actor, she has been named the "Queen of Disney" by CosmoGirl. Besides acting, Brenda is actively involved in helping charitable foundations. She has supported many cancer organizations and children's hospitals. 
Early Life
On the 27th of March 1988, Brenda was born in a suburban area of Sacramento called Carmichael in California, USA. She belongs to a Thai and Hmong family. Her parents were first-generation immigrants in America. Brenda's mother was just 17 years old when she gave birth to her. Her mother was still in school, and her father was studying to become a school teacher while working part-time as an electrician. Brenda has two younger siblings. The family was living in a low-income neighborhood. 
As a child, Brenda spent most of her time watching Star Search. She used to line up her stuffed toys and ask her grandfather to film her while she did a ramp walk. One day, when Brenda was three years old, the family took a weekend trip to a nearby mall. At the mall, a model search show was going on. Brenda saw the models doing a ramp walk and started doing the same. An agent saw the little Brenda doing the runway walk and asked her mother if Brenda could become a child fashion model under their agency. Brenda's mother listened to the agent but did not respond. The family's financial condition was precarious, and both parents struggled day and night to make ends meet. However, Brenda didn't stop talking about acting from that day. 
New Beginnings
At the age of four, Brenda fell ill. She was not doing well, yet she refused to take her medicine. She kept talking about acting, and her mother was distressed by it. Her mother told her that if she took medication, she would enroll her name into an acting school. However, after Brenda took medicine, her mother refused to take her to acting school. Brenda's grandmother saw this and told her mother that she should take her to the acting school as promised. But, her mother refused to do so by saying that Brenda is just a child and won't remember any of this. Nevertheless, Brenda kept bugging everyone to let her attend acting school. 
Brenda's grandmother decided to use up her savings and admit Brenda to the acting school. Brenda's grandmother was working as a housekeeper at that time. She used up all her savings of $527 to welcome her to the acting school. The acting school was not great, but Brenda got the opportunity to get an agent through the school. Finally, Brenda started auditioning. 
Auditioning Days
At the age of six, Brenda got an advertisement job. Her parents decided to let her go to LA for the commercial. After the advertisement, her mother used to drive her down to LA to audition. Soon, Brenda got an opportunity to feature in a Barbie commercial, followed by two short films. Her mother decided to move to LA with her. Two years later, the entire family moved to LA. 
1996-2001
In 1996, at eight, Brenda made her theatrical debut alongside Hulk Hogan in Santa with Muscles. Between 1997-2001, Brenda appeared in several TV series like Nickelodeon's 100 Deeds for Eddie McDowd, 7th Heaven, The Nightmare Room, and, The Bernie Mac Show. She also appeared in the Disney Channel movie The Ultimate Christmas Present. 
2002-2005: Multiple Projects with Disney
In 2002, Brenda starred in Disney's Get a Clue alongside Lindsay Lohan. In the movie, Brenda plays the role of Lexi's (Lindsay Lohan) best friend. After that, she made guest appearances in That's So Raven, Phil of the Future, and One on One. 
Life-Changing Incidents
At the age of 15, three incidents occurred in Brenda's life. Her mother got diagnosed with breast cancer. She was confirmed for the role of London Tipton in The Suite Life of Zack and Cody, and she got accepted into Harvard University. Brenda decided to give up on Harvard and continued with The Suite Life. 
Breakthrough
On the 18th of March 2005, Brenda appeared as London Tipton in The Suite Life of Zack and Cody. The show attracted four million viewers to its premiere. The audiences and critics praised Brenda's performance. The series remains among the most successful and highly rated in Disney Channel World. 
2006-2015
In 2006, Brenda played the lead role in Disney Channel's Wendy Wu: Homecoming Warrior. Over five million people viewed the movie at its premiere. For the movie promotions, she posed as the cover girl in magazines like Seventeen, Teen People, and Seventeen Malaysia. 2008 marked the release of The Suite Life on Deck. The show became one of the year's most successful shows and was renewed for a second and third season. In 2010, Brenda played the role of Christy Lee in David Fincher's The Social Network alongside Justin Timberlake and Andrew Garfield. Between 2011-2015 Brenda appeared in several TV shows and movies like Scandal, New Girl, and Life in Pieces. 
2016-Present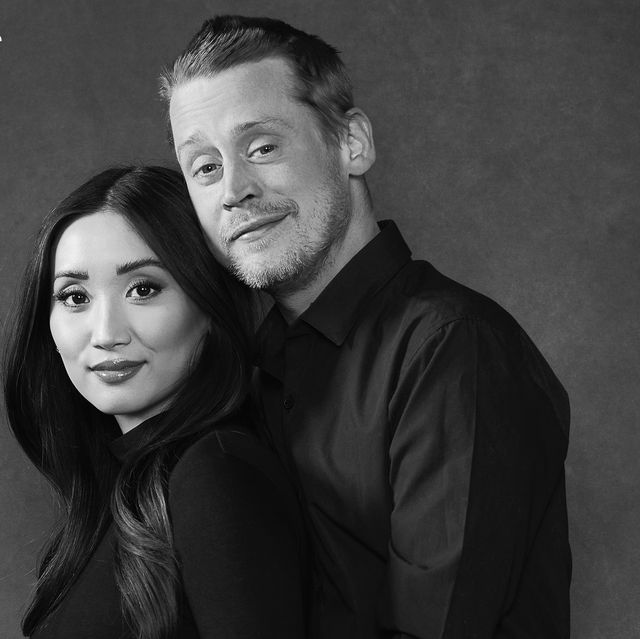 2016 marked the release of Pure Genius; a medical drama aired on CBS. The following year, Brenda began dating Macaulay Culkin, one of cinema's most successful child actors. In 2019, Brenda played the lead role in the Netflix Film Secret Obsession. The same year, she starred in Hulu's Dollface alongside Kat Dennings and Shay Mitchell. The following year, she announced her pregnancy, and on the 5th of April, 2021, she gave birth to Dakota Song Culkin. Her baby boy is named after Macaulay's late sister, who died in a road accident. In 2022, Brenda will lead Amazon Freevee's Love Accidentally. Here's the trailer to the movie:
Also read: Zac Efron | An inspiring journey from Disney to Hollywood
How old is Brenda Song?
Brenda is 34 years old as of now.
What is the net worth of Brenda Song?
Brenda Song's net worth is estimated to be $5 million.
Are Brenda Song and Macaulay Culkin married?
No, but the couple got engaged in 2022.