Morgan Freeman | The success story of one of the greatest actors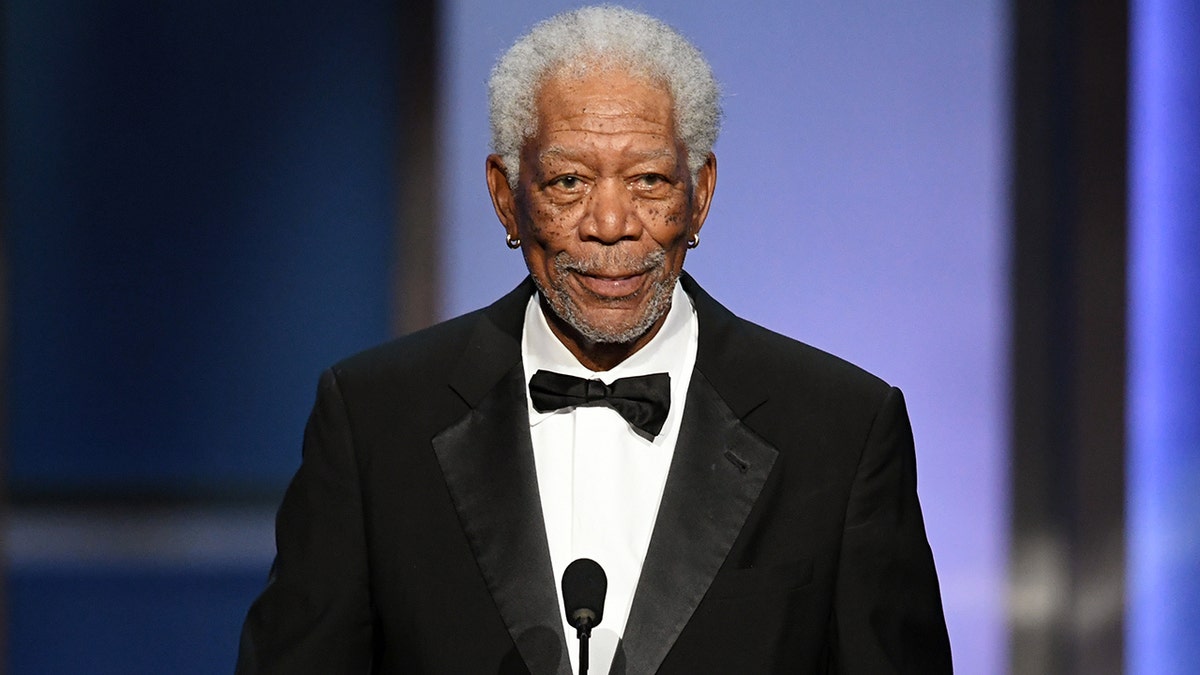 Morgan Freeman is an American actor and director. He has appeared in over 100 films of a wide range of genres. Freeman's career is spanned over five decades. Known for his deep and iconic voice, he is the preferable choice for narration in films and documentaries. Freeman is the recipient of several accolades, including an Oscar and a Golden Globe Award. In 1959, he moved to Los Angeles to pursue his career in acting and struggled to find work. With passion and hard work, Freeman became one of the greatest actors of his generation. Here's his inspiring success story.
Early life and struggles
Morgan Freeman was born on June 1, 1937, in the town of Memphis, located in Tennessee. His father worked as a barber who died in 1961 due to cirrhosis, a liver disease. Freeman has three older siblings. He lived with his paternal grandmother during his childhood and moved cities frequently. When he was nine years old, he made his acting debut by playing the lead role in a school play. At the age of 12, Freeman won a statewide drama competition. While attending high school, he discovered his passion for music and theatre.
After graduating from high school in 1955, Freeman got a drama scholarship from Jackson State University. However, he turned it down and decided to enlist in the United States Air Force. Freeman served as a Tracking Radar Repairman and rose to the rank of airman first class. He served in the Air Force for five years. In 1959, he moved to Los Angeles to pursue his career in acting and theatre. Initially, Freeman struggled to find any work. He then studied theatre arts at a Los Angeles college, and his teacher encouraged him to pursue a career in dance.
Morgan Freeman's career
Before acting, Morgan Freeman worked as a dancer and member of the Opera Ring musical theatre group in San Francisco. He finally realised that his true passion was acting. After appearing in a few films and television shows, Freeman got his breakthrough with the movie Street Smart in 1987. He received praises from several critics for his excellent performance. This also earned him an Oscar nomination. In 1989, he appeared in four films. He received his second Oscar nomination for playing the lead role in Driving Miss Daisy. In 1992, he starred in Clint Eastwood's film Unforgiven and received critical acclaim. The film won four Oscars. 
Next, Freeman appeared in The Shawshank Redemption, one of the most critically acclaimed dramas. Many loved his performance, and Freeman earned another Oscar nomination. Finally, in 2005 he won an Academy Award for his performance in the film Million Dollar Baby. After this, he continued to star in several hit films such as Batman Begins, The Dark Knight, Invictus, Olympus Has Fallen, and many more. Freeman also lent his voice to narrate several documentaries and films. Today, he is one of the finest actors the Hollywood film industry has ever seen.
Lessons we can learn
Passion, determination, and dedication is the key to success. Morgan Freeman never gave up on his dreams. We should never lose hope and always give our best. Hope provides us with the ability to keep moving forward and bounce back. Secondly, we should always try to learn from our mistakes. "If you want to see a miracle, be the miracle" -Morgan Freeman.
Also read: Charlize Theron | The success story of one of the highest-paid actresses
How old is Morgan Freeman?
When did Morgan Freeman win an Oscar?
Freeman won an Oscar in 2005 for his supporting role in the film Million Dollar Baby.