Stella Nina McCartney | The famous Vegan-friendly fashion designer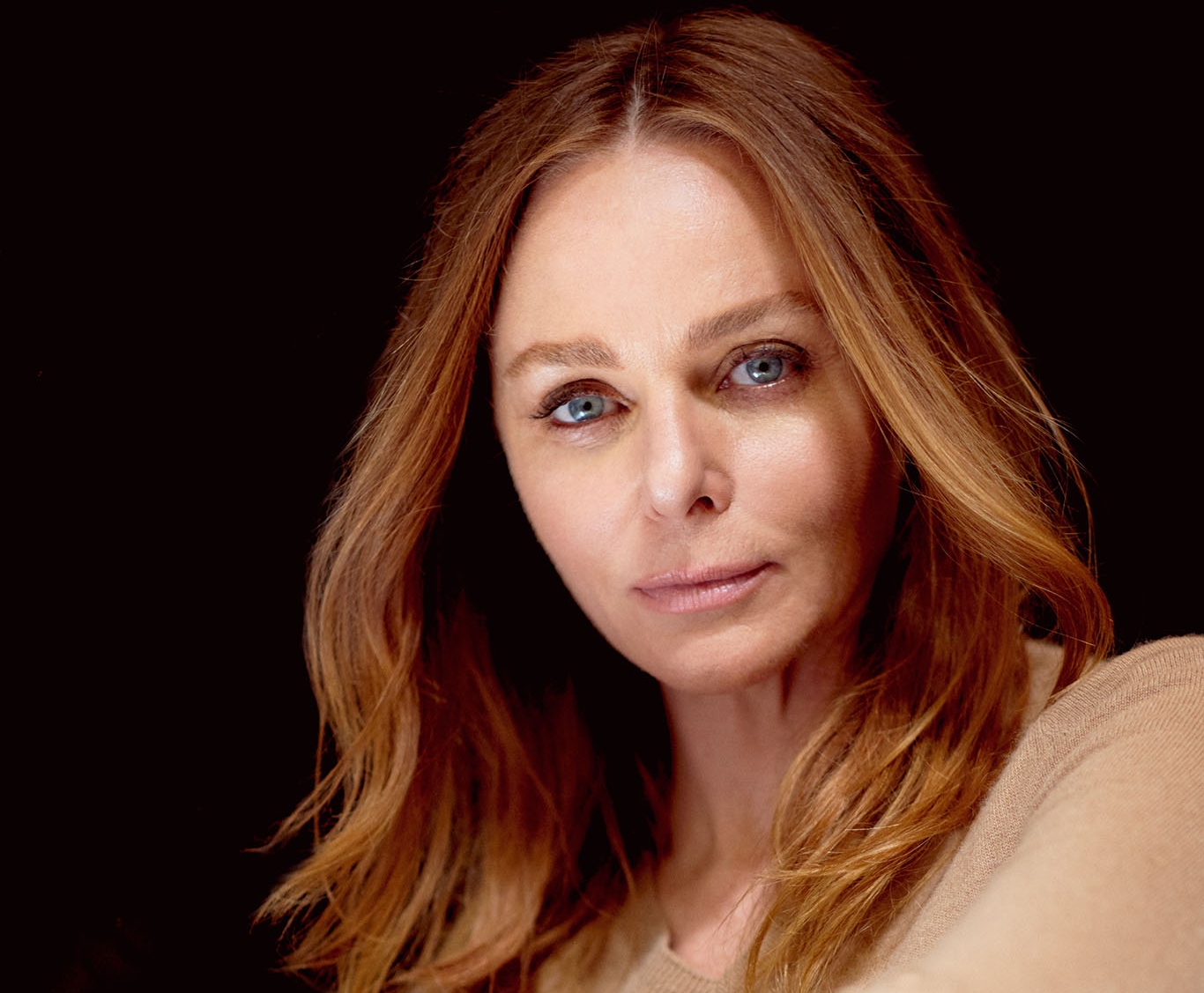 Featured as Glamour women of the year 2009, Stella Nina McCartney is an English fashion designer working since 1984. Being the daughter of a Musician and photographer, it is evident that McCartney grew up as an artist. She is known for her vegan-friendly behaviour while designing clothes. Inspired by her mother, Stella is an animal rights activist and environmentalist. She never makes use of animal-based materials in her designs.
Early Life
On 13 September 1971, Stella Nina McCartney was born to a Jewish mother, Linda McCartney and an English musician Paul McCartney. Living in London, she brought up in a family of five; her parents, older half-sister Heather, older sister Mary and younger brother James. Both of her great-grandmothers were named Stella. So upon her mother's wish, she was named after them, Stella McCartney. She attended the local state schools of East Sussex.
Career
From the very beginning, Stella McCartney had an interest in designing clothes. At the mere age of 13, she designed her first jacket. After three years, Stella interned for the great fashion designer Christian Lacroix. She learnt to work on haute couture; french for 'high sewing', which refers to creating exclusive custom-fitted high-end fashion design which is handmade from start to end.
Major Success
Stella became the creative director of Chloe in 1997 and held this status till 2001. In 2001, she set up a fashion house under her name. It was a joint venture with Gucci Group. She presented this as her first collection in Paris.
In 2003, Stella Nina McCartney did the launch her first-ever perfume named 'Stella'. Following which in 2007, she opened up a line of skincare products. Under the name 'CARE', Stella combined 100% organic products. Ranging from cleansing milk to linden Blossom floral water, complete products are available in organic form.
Subsequently, In 2008, Stella gave us a new line of lingerie, and after two years, she set a bar of clothes for kids. From newborns to children up to 12 years of age, anybody could use the collection. Up next, In June 2012, Stella presented her spring fashion collection at New York Marble Cemetery. She invited Soul Rebels Brass Band for performing there. Also, in the same year, Stella became The Sustainable Fashion Handbook's part. Later, in 2016, She brought her first menswear collection. The inspiration behind this was her father and Jethro, a standup comedian. The group consisted of casual outfits like pyjama.
Present
Recently, In 2018, Stella Nina McCartney gained complete control of her global fashion empire. For the past seventeen years, she held this in partnership with Kering. Apart from that, Stella designed Meghan Markle's wedding reception. It later replicated in 46 pieces, 23 in lily-white and 23 in onyx black.
Uniqueness
One of the reasons which highlighted Stella McCartney among numerous fashion designers was her vegan-friendly thinking. Being a vegetarian all through her life, Stella never uses animal-based materials in her designs. She runs on a 'no animal' policy and consistently supports animal rights. As a result, We can never find leather and fur in her collection.
From where did Stella McCartney graduate?
Stella attended Ravensbourne University London, a digital media and design university.
Who did Stella McCartney marry?
Stella McCartney married the British publisher Alasdhair Willis in August 2003.
Also Read: Candace Wheeler | Story of the mother of Interior Design