Mukesh Ambani | Success story of the India's richest person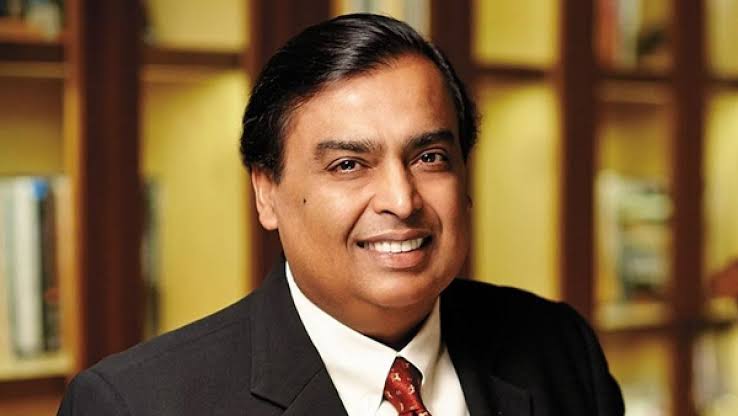 Mukesh Dhirubhai Ambani is an Indian businessman. He is prominently known as chairman, managing director, and largest shareholder of Reliance Industries Limited. Ambani is the wealthiest person in India as well as Asia. As per Forbes, Mukesh Ambani is the 6th richest person in the world.
About Mukesh Ambani
Mukesh Ambani was born in 1957 in Yemen to Kokilaben and Dhirubhai Ambani. Soon after his birth, Dhirubhai returned to India to start a business in spices and textile.
Mukesh has only one brother, Anil Ambani. He also has two sisters, Nina Bhadrashyam Kothari and Deepti Dattaraj Salgaonkar. Mukesh has completed his schooling at Hill Grange High School Mumbai. Later, he studied at St. Xavier's College Mumbai and then the Institute of Chemical Technology. Afterward, Ambani went to Stanford University to study MBA. But he left his MBA in the middle to help his father manage the business.
Mukesh Ambani's business journey
Ambani was introduced to business in 1981. He came to India to manage his family business, Reliance Industries Limited. Reliance was already vast enough to include refining and petrochemicals at that time. It also had other products and services in retail and telecommunication. Reliance was a small emerging enterprise, and Mukesh made it a huge success. Since its launch, Reliance has always been in the top five companies in India. According to the Forbes list, Ambani was the 26th richest person in the world in 2016. Later, Ambani outshined Jack ma, executive chairman of Alibaba, and became Asia's wealthiest person in 2018. finally, he became the 6th richest in October 2020. Ambani emerged in the fifth position as an Indian philanthropist, according to China Hurun's Research Institute report. Ambani believes that 'Investment in excellence is an investment in the future.'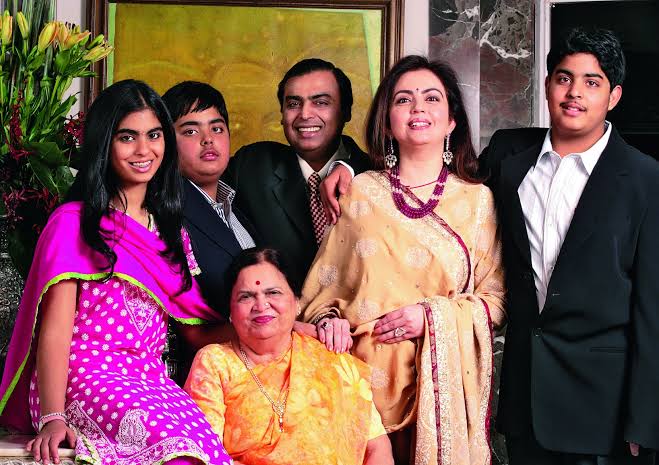 He also encourages sports and culture. Consequently, he is the owner of the IPL franchise Mumbai Indians and the founder of the Indian Super League, a football league in India. Mukesh is among the most affluent sport's owners in the world. He lives in Antilia Building with his family. The price of Antilia is estimated to be one billion dollars. Hence it is among the most expensive private residences.
Awards And Achievements
| | | |
| --- | --- | --- |
| Year | Organization | Recognitions |
| 2000 | Ernst and Young India | Entrepreneur of the Year |
| 2010 | Asia Society | Global Vision Award |
| 2010 | NDTV India | Business Leader Of The Year |
| 2010 | Financial Chronicle | Businessman Of The Year |
| 2010 | Harvard Business Review | 5th best Performing Global CEO |
| 2010 | Business Council For International Understanding | Global Leadership Award |
| 2013 | Indian leadership conclave and Indian affairs business leadership award | Millennium Business leader of the decade |
| 2016 | National Academy of Engineering | Foreign Associate U.S. |
| 2016 | Chemical Heritage Foundation | Othmer Gold Medal |
Struggles
Mukesh Ambani has faced many hardships during his life. He has to drop out of his MBA to manage his father's business. Reliance was a fast-growing Enterprise then; hence, Mukesh built Reliance from scratch. Subsequently, Reliance reached new Heights due to Mukesh's exceptional strategies. On the other hand, Reliance experienced a downfall due to the death of Dhirubhai Ambani. Later, it followed the partition of Reliance Limited. The company was subsequently divided into two groups. Mukesh Ambani owned Reliance India Industries Limited. On the other hand, there was Anil Dhirubhai Ambani Group owned by Anil Ambani. Although the circumstances were challenging, Reliance again Rose to success under Mukesh Ambani's substantial market strategies and hard work.
Recent Update:
In August 2022, Reliance Industries revealed that chairman Mukesh Ambani has forgone his salary for two years in a row. For the past two years, the world's economy is battling the effects of the Covid-19 pandemic. Consequently, Mukesh Ambani decided to give up his remuneration, allowances, perquisites, and commissions from Reliance Industries. Until 2020, Mukesh used to receive a salary of INR150 million annually. Moreover, he did not increase his salary in the last 15 years to set an example for upcoming entrepreneurs and directors. However, several executive directors from Reliance Industries received their annual package accordingly. Presently, Mukesh Ambani aims to expand the 5G network services in the country.
Also read-Pratik Sehajpal | Journey of A Successful Indian Model
Mukesh Ambani's Age?
Mukesh Ambani is 65 years old.
Who is wife of mukesh Ambani?