Neeraj Kakkar | Founder of the Successful Beverage Brand Paper Boat
Beverages bring a neat traditional touch to every meal with various flavors such as kokum, fruits, etc. But every drink has its global cuisine taste. Getting them together under one umbrella was a difficult task. Challenging the beverage streamline, Neeraj Kakkar clubbed a tradition of refreshment relished with the name Paper Boat brand. Inspired by local to global cuisine increased the demand for the product in the market. Such an eye-catching product invention might not be so easy with many competitors. He was from a small town Neeraj made a footprint in the industry.
The early life of Neeraj Kakkar
Neeraj Kakkar born on 1974, in Haryana. In 1998 he completed graduation with a Program in Management (PGDM) from Management Development Institute (MDI). He also studied masters from Wharton School of Business, Pennsylvania, in Master of Business Administration (MBA). He was a bright student and Palmer scholar, the highest honor in academics. And he was designated as the Co-President of the Wharton General Management Club. Along with that, he is also a Co-Chair of the Wharton Leadership Lectures Committee.
Soon after his education, he started working as a summer intern at Mckinsey and Helion Ventures. As a full-time employee, he joined Union Carbide and later joined Wipro. Before infusing into the beverage industry, he worked as a general manager for six years at Hindustan Coca-Cola Beverages Pvt. Ltd till 2018. He reverted to education to venture into the business industry and completed his MBA.
Neeraj Kakkar career
With ten years of corporate industry experience, inspiration through his MBA to plunge into an entrepreneurial journey. In 2009 ventured on the first foot as Hector Beverages, giving shape to traditional Indian beverages to the modern retail world. Later in 2013, Paper Boat was launched by Hector Beverages to enhance the focus on the different traditional-nostalgic drinks. Before this, Kakkar experimented with other drinks ideas such as 'Frisia,' a protein drink, followed by the energy drink 'Tzinga' in 2011.
Paper Boat journey
Neeraj Kakkar, James Nuttall, Suhas Misra, and Neeraj Biyani form the founding team of Paper Boat. The first production plant started in Manesar, Gurgaon, which increased demand but didn't have much production. So, created the most significant manufacturing unit with 380 bottles/minute in Mysore, Karnataka, in 2014. It offers more than 11 flavors Jal jeera, aam Panna, aam ras, Alphonso aam, Jamun Kala Khatta, Chili guava, Nimbu Pani, kokum, neer more, kanji, sugarcane juice, lychee ras, apple, and orange. Milk-based beverages like buttermilk, badam milk, and Thandai. And also produce seasonal drinks based on traditions of India and draws a large part of its sales from the states of Maharashtra, Karnataka, and Andhra Pradesh.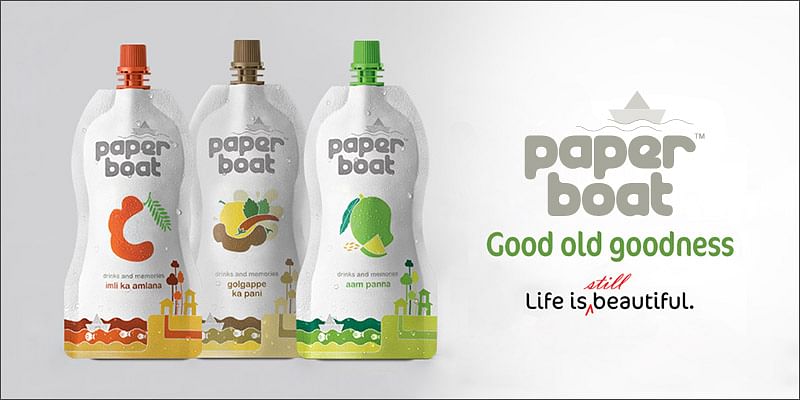 Achievements
Paperboat co-founder Neeraj Kakkar is a speaker at Hindustan Times Leadership Summit 2017. And with its quality products, it is increasing its strong presence on social media with compelling digital marketing campaigns. It has over 353K followers on Facebook and 122 k on Instagram.
Inspiration
Neeraj plays a significant role in setting up the Paper Boat Beverages business, explaining that his surroundings always inspired him before he could enter entrepreneurship. He mentions that inspiration from co-founder Suhas Misra, a junior, shows enthusiasm towards learning. Neeraj keeps the hygiene and taste of the beverage through traditional touch, developing the organization in a more prominent form in his words below.
Neeraj Kakkar's net worth?
Net worth according to 2015 is $100 million.
Where does Neeraj Kakkar live?
Neeraj Kakkar currently resides in Bengaluru, Karnataka, India.