Octavia E. Butler | The success story of one of the most successful sci-fi author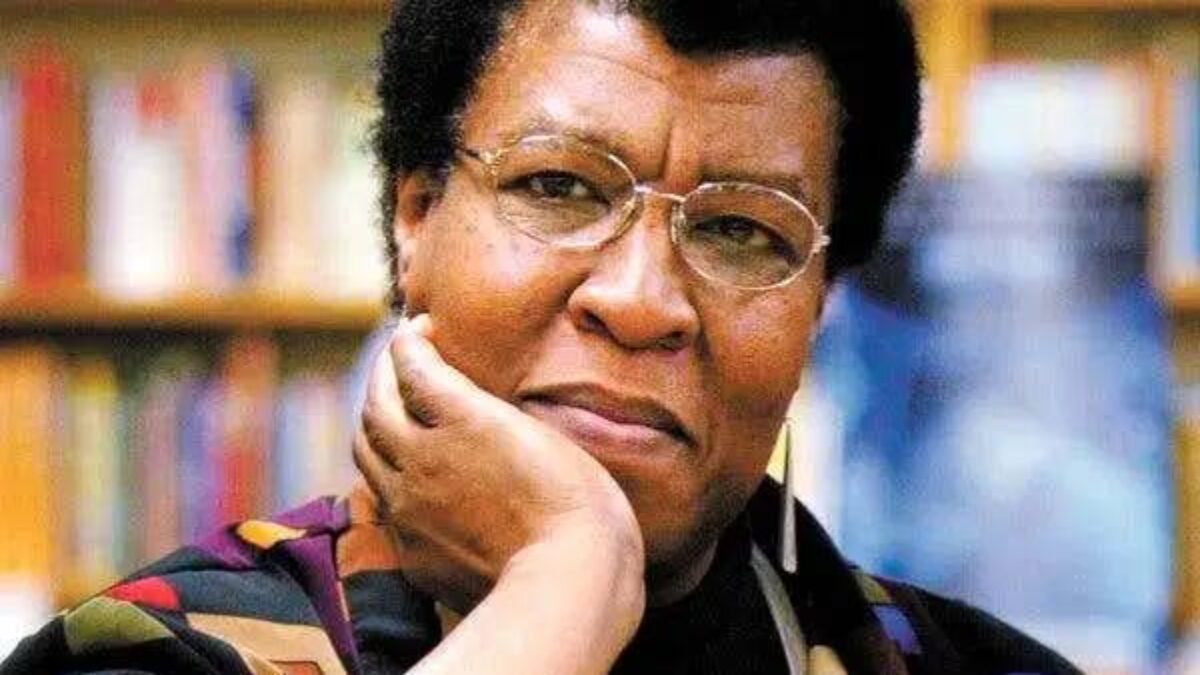 Octavia E. Butler was an American science fiction author. She is the recipient of several Hugo and Nebula awards. These awards recognize the best science fiction and fantasy works published in the United States. In 1995, she became the first science-fiction writer to receive a MacArthur Fellowship. Despite several years of rejection and failures, Butler refused to give up. She went on to become one of the most successful and popular sci-fi authors of all time. Here's her inspiring success story.
Early life
Octavia Estelle Butler was born in Pasadena, California. At the age of eleven, her father passed away. Growing up, her mother and maternal grandmother raised Butler. Her mother worked as a cleaner and Butler would accompany her to work, where the duo entered white people's houses through back doors. The employers treated her mother very poorly. From a very young age, Octavia was extremely shy, due to which she couldn't socialize with other kids. In addition, she had slight dyslexia. Her shyness and dyslexia made Butler an easy target for bullies at school. The bullying led her to believe that she was "ugly and stupid, clumsy, and socially hopeless".
To avoid all the bullying, Bulter spent her time reading at the Pasadena Central Library. She also wrote in her "big pink notebook". Initially, she loved reading fairy tales and horse stories. But eventually, Butler started showing curiosity in science fiction magazines. She began to read books by sci-fi authors like John Brunner and Theodore Sturgeon. At the age of 10, Butler begged her mother to buy her a typewriter. At 12, she watched a telefilm and came to the conclusion that she could write a better story. When her aunt told her that she couldn't be a writer, Butler refused to give up her desire to publish a story. In college, she won a short-story contest and received $15, her first income as a writer.
Early struggles and Butler's career
Even though Octavia's mother wanted her to become a secretary, Butler worked several jobs to make ends meet. She worked as a telemarketer, a dishwasher, and a potato chip inspector, among others. Butler would wake up at two or three in the morning to write. During a workshop, her writing impressed one of the teachers who encouraged Butler to attend another six-week seminar. For the next five years, she worked on a series of novels. In 1978, Butler was finally able to quit her temporary jobs and only focus on writing. In 1984, she rose to prominence with her sci-fi short story, Speech Sounds, and won a Hugo award. After a year, her collection of short stories called Bloodchild won Butler the Hugo Award, the Locus Award, and the Science Fiction Chronicle Reader Award for Best Novelette.
During the 1990s, Octavia Butler established herself as a successful science fiction writer. In 1995, she became the first sci-fi author to be awarded a McArthur Fellowship and received prize money of $295,000. One of her novels, The Parable of the Talents, won the Nebula Award for Best Science Novel. Butler had planned to write four more Parable novels, but unfortunately, she could not do so. During her last years, Butler faced writer's block and was depressed. In 2005, she wrote her last book, Fledgling. On February 26, 2006, Octavia Butler died outside her home, aged 58. Today, her novels and stories are loved by people all around the world.
Lessons we can learn
"I began writing about power because I had so little." During her childhood, Octavia Butler faced several hardships. However, she did not let these hurdles stop her from achieving her dreams. Today, her books are read by millions of people. Her hard work during the early years of her career paid off, and she became one of the most successful sci-fi writers of all time. Hard work is the key to success. It is only through hard work that we can achieve our goals. 
Also read: Jan Koum | The inspiring success story of the co-founder of WhatsApp
At what age did Octavia Butler pass away?
She died at the age of 58.
When was she awarded a McArthur Fellowship?
In 1995, she became the first science-fiction writer to receive a MacArthur Fellowship.