Ola Cabs | The success story of India's first taxi booking company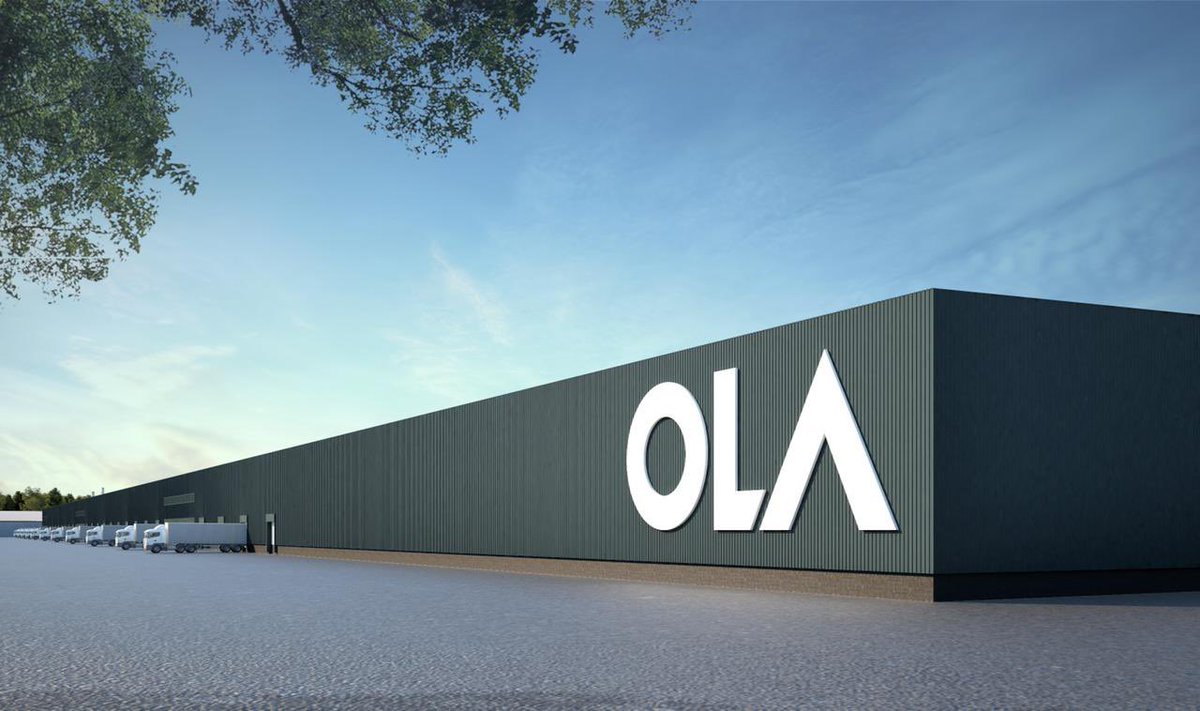 Ola cabs is a company that almost everyone in India knows about. It is the country's first cab/taxi aggregator company. It was founded in January 2011 by Bhavish Aggarwal and Ankit Bhati. In addition to India, the car service is also present in New Zealand, Australia, and the United Kingdom. The company's net worth is around $6.5 billion. Ola is one of the fastest-growing Indian startups. Bhavish started Ola when he had a bad experience after renting a car. Little did he know that it would become one of the world's biggest cab renting companies. Like every other startup, they also faced hurdles in the initial stages. Ola's story is very inspiring. Here's its success story.
About the founders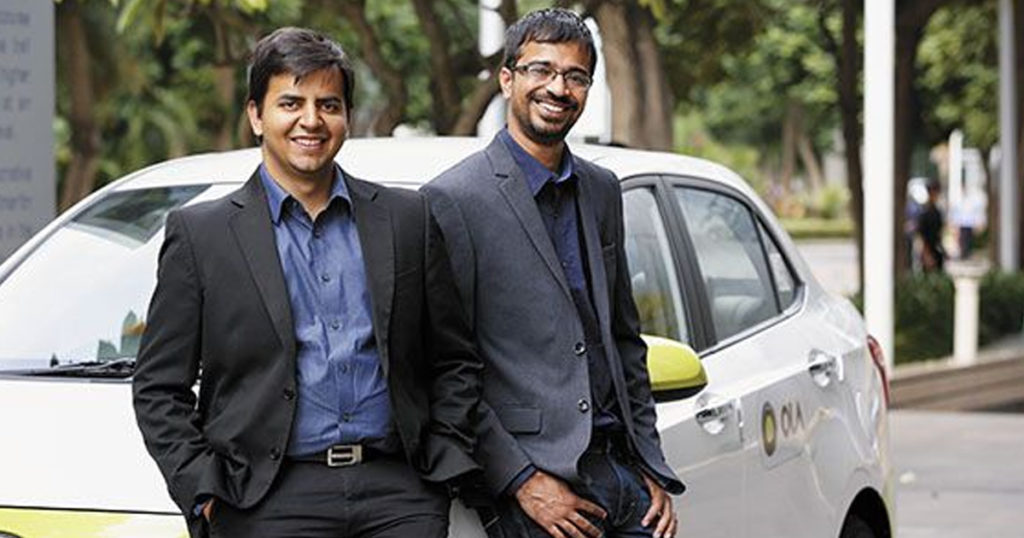 Bhavish Aggarwal
Bhavish Aggarwal is the co-founder and CEO (Chief Executive Officer) of Ola Cabs. He was born and brought up in Ludhiana, Punjab. Aggarwal graduated with a degree in Computer Science and Engineering from the Indian Institute of Technology, Bombay. After college, he joined Microsoft as a research intern and got promoted to assistant researcher. Later, he worked at Microsoft for two years. Aggarwal also filed two patents and published three papers in international journals. In 2018, Time included him in their annual 100 Most Influential People list. After a bad cab experience, he founded Ola Cabs in 2011 along with Ankit Bhati.
Ankit Bhati
Ankit Bhati is one of the founders and CTO (Chief Technical Officer) of Ola Cabs. He graduated with a degree in Mechanical Engineering from the Indian Institute of Technology, Bombay. After listening to Bhavish's idea of starting a cab service, Bhati decided to join him. Before Ola, he contributed to the growth of various startups including Wilcom, Make sense, QED42, and more. Earlier this year, he launched a SaaS (Software-as-a-Service) startup called Amnic Technologies.
Ola's history and struggles
One day while travelling from Bangalore to Bandipur in a cab, Bhavish Aggarwal had a bad experience. After doing some research, he realized that many people face the same issue as him. Hence, he decided to start a cab booking startup. Before this, Bhavish had a travel agency called OlaTrips.com which was quite unsuccessful. Eventually, he shut down that business and started Ola Cabs with his friend, Ankit Bhati.
From 2011 to 2014, the duo and their team worked out of a 1 BHK apartment in Bangalore. They struggled due to the lack of employees and funds. Ola also had a competitor, Uber. Slowly and steadily, they built their business. The word 'Ola' is derived from the Spanish word 'Hola' which means 'Hello' in English. By 2014, Ola had a network of around 200,000 cars across 100 cities. In 2015, It became the fastest Indian company to enter the Unicorn club.
Ola's success story
Today, Ola Cabs' net worth is around $6.5 billion. Aggarwal is the eleventh youngest self-made billionaire under the age of 40. He and Bhati are brilliant entrepreneurs who never gave up. The duo worked day and night to provide the best service to their customers. Today, almost every single person in India uses Ola to book cabs. The service is also present in Australia, the United Kingdom, and New Zealand. From Ola's story, we learn about hard work and dedication. It is the key to success. Finally, we should never give up and always learn from our mistakes.
Recent Update:
In June 2022, CEO of Ola, Bhavish Aggarwal declared that the company was very close to file for its IPO. However, the current situation of the market has caused change in plans. Due to the current volatile market conditions, the IPO might be filed by the end of 2022 or the beginning of 2023. Bhavish also declared that there's no urgency for the company to file its IPO. He said that his company is highly profitable and the investors of the company have been very supportive.
Other Ventures
Apart from providing the cab service, it also started Ola Fleet, Ola Foods and Financial services.
Ola Fleet
In 2015 Ola had acquired taxi company GCabs and renamed it as Ola Fleet Technologies. It is engaged in lending of cabs to partnered drivers.
Ola Food
Ola had entered a food delivery service in 2015 with the name Ola Cafe but unfortunately had to stop the services in March of 2016. However, it again began the food services with the acquisition of Foodpanda's Indian subsidiary. Though in 2019 it stopped the delivery services again and laid of 1500 executives. It continued to operate Foodpanda's cloud kitchen business.
Ola Financial Services
Ola had launched mobile payment and wallet services with the name OlaMoney. OlaMoney is owned by Financial Services which also offers other services like insurance, co-branded credit cards and vehicle loan in partnerships with other financial units.
Also read: Bewakoof | The success story of this online fashion and lifestyle brand
When was Ola founded?
It was founded in 2011 by Bhavish Aggarwal and Ankit Bhati.
What is the net worth of Ola?
Ola's net worth is more than $6 billion.