Ram Jethmalani | Success story of the "Maverick"
Ram Jethmalani was an Indian lawyer and politician. His success story is about hard work and strong willpower.
Early Life
On the 14th of September 1923, Ram Jethmalani was born in Shikarpura, Bombay Presidency, British India. When he completed his schooling, he got a promotion twice and completed his matriculation at 13. Later at the age of 17, he earned an LLB degree from Bombay University. During that time, the minimum age for becoming a full-fledged lawyer was 21 years old. But he contested that through applications, and a notable exception was made for him. He was allowed to take cases when he was just 18. He completed his LLM from Bombay University.
When the partition of India and Pakistan was going on, Jethmalani was in Pakistan. But later, he joined India. When he was 18, he married his first wife, Durga. Later in 1947, he married his second wife Ratna, a professional lawyer. His family included both his wife and four children. 
Career
Jethmalani started his firm in Karachi with a friend AK Brohi, but later, he shifted to India. He had only 10 rupees in his wallet when he came to India. So he decided to stay in the refugee camp. Later, at the age of 17, he fought his first case. Ram Jethmalani's first case was regarding the Bombay Refugees Act. That act treated refugees inhumanely, against which Jethmalani filed a lawsuit in the Bombay High Court. He prayed to the court for the law to be declared unconstitutional, and he won.
In 1959 he was part of the prosecution team in the Nanavati case, with Yeshwant Chandrachud, who later became the Chief Justice of India. Ram Jethmalani was a very famous criminal lawyer. He fought several cases defending criminals, smugglers, corrupt officers, etc. Jethmalani also worked as a part-time professor at Government Law College, Mumbai.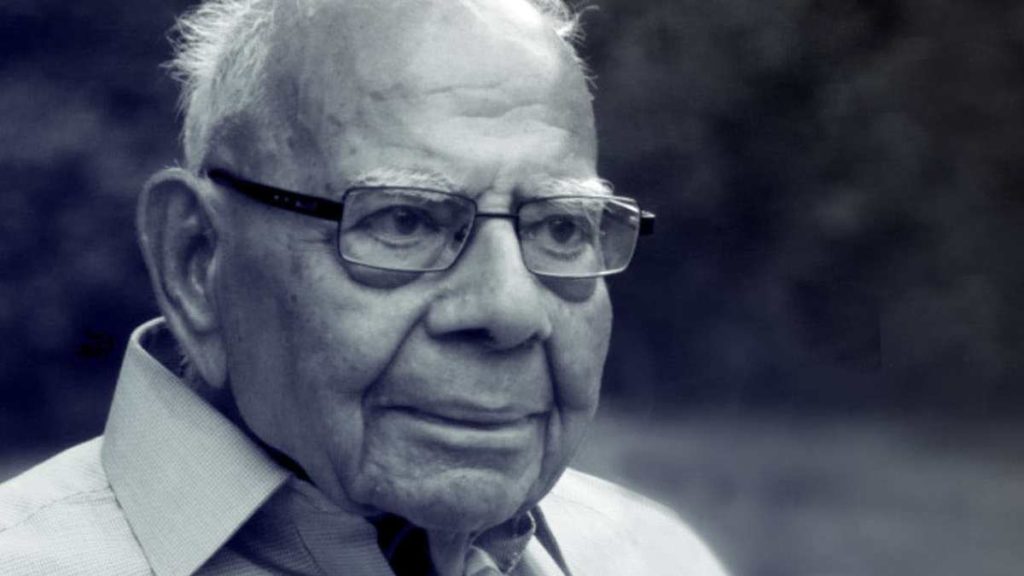 Politics
During the 1957-1977 period, he was the chairman of the Bar Council of India. He criticised the emergency implemented in India by Indira Gandhi. Later, when Atal Bihari Vajpayee became PM, he became the Union minister of law, justice and company affairs in 1996. He became a member of the Rajya Sabha in 1988. But in 1999, he was again selected as Union minister of law, justice and company affairs.
In 2012 he spoke against his party, BJP, and ultimately he was out of the party. He said his party is "silent against the huge corruption" within the ruling UPA-II government and stated that BJP "is sick". Jethmalani was ultimately out of the party, but it was hard to silence him since he had a strong voice. Later in 2013, BJP filed a defamation case against him seeking INR 50 lakh.
His Works
Apart from law and politics, he has also written books.
Big Egos, Small Men
Conflict of Laws (1955)
Conscience of a Maverick
Justice: Soviet Style
Maverick: Unchanged, Unrepentant
Lesson to Learn
Ram Jethmalani said "The function of the judge is to see that law is enforced and the lawbreaker punished. Today the Rule of Law is unfortunately displaced by the rule of successive scams. The soul of Law is in torment. Good lawyers and all good men can see that law enforcement is suffering from a lack of oxygen. It needs fresh air to fuel the combustion hidden in its heart." He made several bold statements against the government and the system. But he was sure of what he was doing.
He fought cases of numerous criminals and even people blamed and bashed him for doing that. But he knew that as a lawyer, he pledged to defend his client and not decide on the behalf of a court of law. It is very clearly mentioned all over the constitution that every person has the right to defence. This rule of the Indian judiciary allows innocent people caught up in the wrong matter.
Also Read: Leila Seth | Success story of the women activist and lawyer
How many times did Ram Jethmalani marry?