Rolex | Success Story of the Leading Watchmaking Company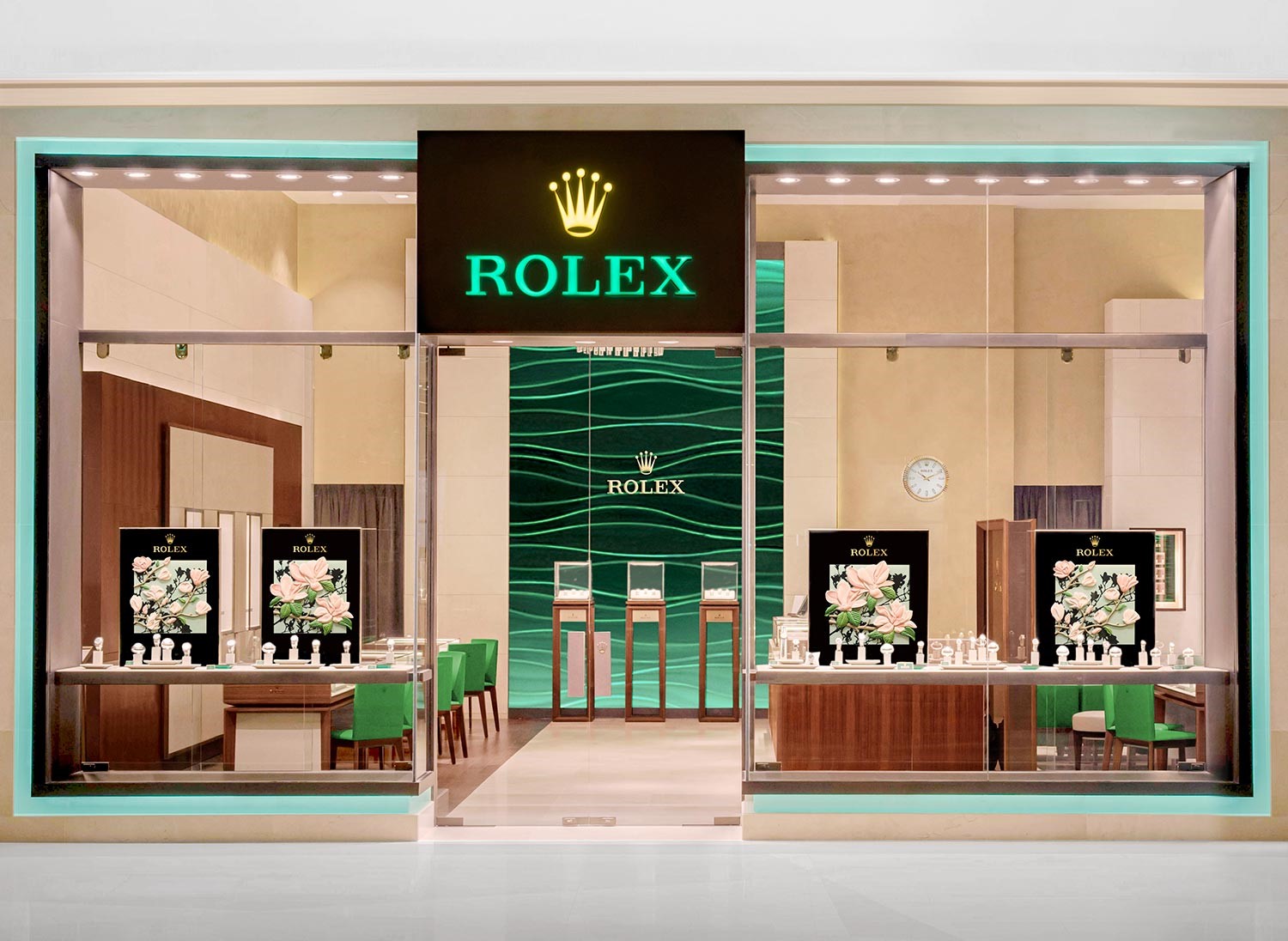 Rolex is one of the world's most prominent luxury brands. Hans Wilsdorf and Alfred Davis founded the brand in 1905. Rolex has provided its customers with top-notch timepieces for over a century. The brand is famous for its sustainability, elegant make, and superlative craftsmanship. In 2021, Rolex generated revenue worth $13 billion. The most expensive model of the brand is Paul Newman's Rolex Daytona. During an auction in 2017, Rolex Daytona ascended to a price of $17.8 million.
About
Rolex is the leading watchmaking brand globally. Owning a Rolex is a mark of royalty. The brand rose to fame during the 1910s after earning a ratified certificate of chronometric performance. In 1926, Rolex created the first-ever waterproof and dustproof watch in watchmaking history. A-list celebrities like Dwayne Johnson, Sofia Vergara, Will Smith, Daniel Craig, Mark Wahlberg, Justin Bieber, Jason Statham, and Reese Witherspoon have endorsed the luxury watchmaker.
Founder
On the 22nd of March 1881, Hans Wilsdorf was born in Kulmbach, Germany. His father, Johan Daniel Ferdinand Wilsdorf, owned a hardware store. In contrast, Hans' mother, Anna Maisel, belonged to a renowned brewing family from the German state of Bavaria. Hans had two siblings. The family led a comfortable life. However, things changed drastically for Hans in 1892. His mother, Anna, passed away at age thirty-six. Within a few months, Han's father passed away too. As a result, at age twelve, Hans became an orphan. Later, Anna's brothers took custody of Hans and his siblings. Consequently, the three children grew up with their uncles. Hans' uncles sold his father's hardware store. It was a prosperous iron tools business. After selling it, they placed the money in a trust fund to help the children in adulthood.
The uncles provided excellent education to Hans and his siblings. They instilled good qualities in him. For schooling, Hans attended a boarding school in Coburg. At school, Hans excelled in Mathematics, French, and English. After completing his studies, he moved to Geneva, Switzerland. Upon reaching, Hans started working for a pearl merchant. Later, he landed a better job through his mastery of the English language. At age nineteen, Hans moved to La Chaux-de-Fonds to work as an English correspondent. He worked at Cuno Korten. It was a renowned exporter of pocket watches. While at Cuno Korten, Hans began developing an interest in watchmaking. He stayed in La Chaux-de-Fonds for two years until returning to Germany.
Establishment of Rolex
While Hans was in La Chaux-de-Fonds, he came across an Aegler movement manufacturer. The Aegler movement makers were renowned for their usage of small mechanical movements. At the time, people used to carry pocket watches. They felt that wristlets are women's jewelry. Due to the elegant make of wristlets, people thought they couldn't withstand daily life. However, when Hans came across Aegler, he dreamt of using its movement in sturdy wristwatches. Soon after that, Hans returned to Germany to complete his military training. In 1903, upon completion of the mandatory service, Hans moved to London, England. He took his valuable assets worth 33,000 German gold marks to start a new life. But things took a turn when some thieves robbed him during his journey. Hans reached London empty-handed. With his experience in watchmaking, he secured a job at a watch company.
In London, Hans met his future wife and gained British citizenship. While working at the watch company, he dreamed of creating highly specialized wristwatches. However, Hans did not have enough capital. In London, he came across Alfred Davis, a businessman. Hans told him about his idea of using Aegler's movement in watches. Davis liked his vision and decided to invest money in Hans' plans. In 1905, the duo established Wilsdorf and Davis. Hans and Alfred introduced wristwatches in a dominant era of pocket watches.
Initial Years
Initially, Wilsdorf and Davis launched a pocket watch. However, Hans was confident about making wristlets the new big thing. He and Davis traveled to Switzerland to partner with the Aegler movement company. Together, they created an exclusive range of wristlets with Aegler's movement. Within three years of establishment, the brand started gaining recognition across Britain. Shortly after that, Hans decided to change the brand's name. However, after several failed attempts, he remained unsatisfied with every word. One fine day, Hans thought about the term "Rolex." He felt it was easy to pronounce and easier to remember. Consequently, in 1908, Wilsdorf and Davis became Rolex.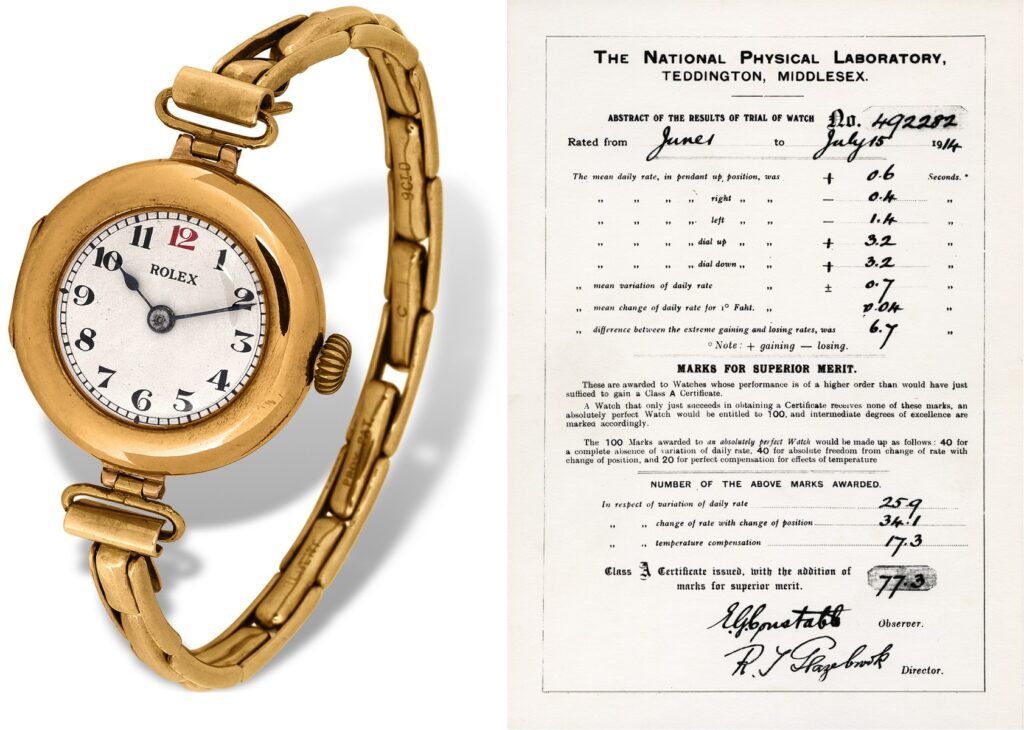 Worldwide Recognition
In 1910, Rolex presented its first wristwatch to the Official Bureau of Watch Observation in Bienne. The purpose of submission was to test the watch's accuracy. To everyone's surprise, Rolex passed the prestigious examination. It became the first wristwatch in history to gain a Swiss chronometer certification. During the First World War, soldiers began using the highly convenient Rolex watches. Throughout the 20th century, the brand's popularity continued to grow. Rolex launched the first-ever waterproof and dustproof watches. Later, it introduced iconic models like Oyster Perpetual, Sea Dweller, Submariner, and Datejust. These groundbreaking collections made Rolex one of the world's most demanding watch brands.
Also read: Cartier | Success Story of the French Luxury Brand
Who founded Rolex?
Hans Wilsdorf and Alfred Davis founded Rolex in 1905 in London, England. The brand's current headquarters are in Geneva, Switzerland. Hans and Davis founded the brand to create sturdy, accurate, and affordable wristwatches in an era of pocket watches.
What is the net worth of Rolex?
Rolex's net worth is estimated to be $8 billion. The brand is famous for its timeless design, accurate movements, and luxurious build.
Who is the CEO of Rolex?
Jean-Frederic Dufour has been the CEO of Rolex since 2015. Earlier, he served as the CEO of Zenith, an LVMH-owned watch brand.