Sara Blakely | The success story of the founder of Spanx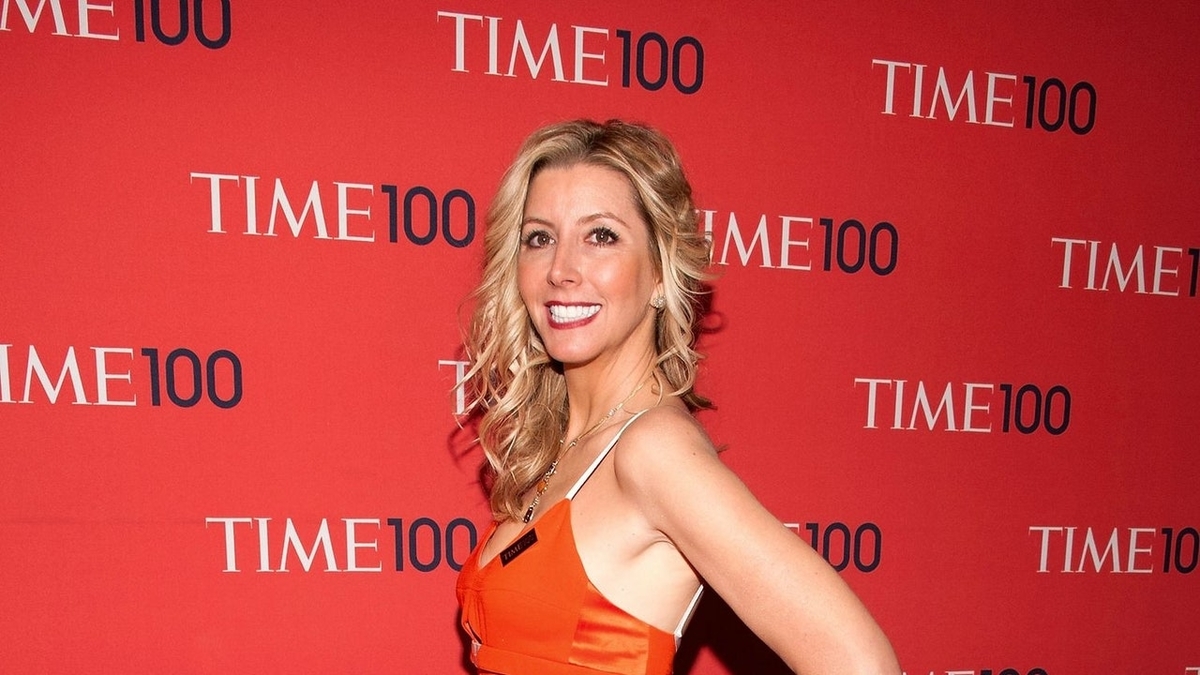 Sara Blakely is an American entrepreneur and businessman who is the founder of Spanx. Spanx is an intimate apparel company focused on leggings and shaping briefs. In 2011, Blakely became the youngest self-made female billionaire in the world. The Times magazine also listed her in their yearly list of the 100 most influential people globally. Despite having no experience in fashion, retail, or business, Blakely invented Spanx and achieved success. In addition, she is also a philanthropist and founded the Sara Blakely Foundation to support young women through education and entrepreneurship. From selling fax machines door-to-door to becoming the youngest female billionaire, her story is truly inspiring. Here's Sara Blakely's success story.
Early life and struggles
Sara Blakely was born on February 27, 1971, in Clearwater, Florida. Her mother was an artist while her father worked as a trial attorney. After completing her schooling at Clearwater High School, Blakely graduated from Florida State University with a degree in communication. Initially, she planned on becoming an attorney. However, Blakely scored very low on the Law Admission Test and decided to pursue a different career. For three months, she worked at Walt Disney World in Florida. During this time, Blakely also did stand-up comedy.
After Disney, she started working at a company called Danka where she sold fax machines door-to-door. Blakely would wake up early and drive around cold-calling from 8 a.m. to 5 p.m. In an interview, she stated, "Most doors were slammed in my face. I saw my business card ripped up at least once a week, and I even had a few police escorts out of buildings." But this did not make her lose up. Soon, she became one of the top sellers and was promoted. During her free time, Blakely also tried to figure out what she really wanted to do in life and her strengths. 
Creating Spanx and her career
While working at Danka, Blakely was forced to wear pantyhose in the hot weather. She did not like the appearance of the seamed foot and one day, she cut the feet out of a pair of pantyhose. This allowed her to take benefit of the slimming effects of the pantyhose's top while also allowing her feet to go bare. And this is how Spanx was born. For the next two years, Sara worked on developing her idea and used US $5,000 of her savings. To sell her idea, Blakely drove to North California. Unfortunately, she was rejected by every representative as they did not see the value in Blakely's idea. After two weeks, she got a call from a mill operator who agreed to support her concept.
In the first year, Spanx sold 4 million worth of products. In its second year, it did 10 million dollars in sales. Initially, Blakely handled all the aspects of her company including logistics, marketing, and more. Later, her boyfriend resigned from his job and joined her. In 2000, Oprah Winfrey named Spanx as one of her "favourite things" which led to an increase in sales. Eventually, Blakely resigned from Danka and focused on her business full-time. In 2012, she made it on the cover of Forbes magazine who named her the youngest self-made female billionaire in the world. Today, her net worth is around 1.3 billion US dollars.
Lessons we can learn
Sara Blakely's success story is very inspirational to entrepreneurs all around the world. She went from going door-to-door to sell products to becoming the youngest self-made billionaire. She believed in her incredible idea and never lost hope. Hence, we should always believe in ourselves and be passionate about our dreams. Hard work is the key to success. It teaches us determination and perseverance. Blakely worked hard to reach where she is now.
Also read: Sophia Amoruso | The success story of the founder of Nasty Gal
When did Sara Blakely create Spanx?
She founded her company in 1998.
What is Sara Blakely's net worth?