Satish Kannan |Poineer of Digital consumer healthcare service MediBuddy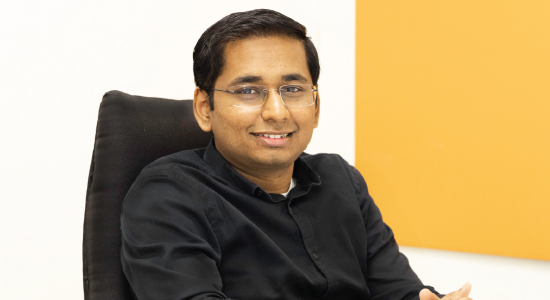 Satish Kannan thought of building a link between technology and Healthcare and made it confirmed with a high-quality MediBuddy platform. A firm determination, willingness to bring a change in the healthcare industry, and an excellent wish to help the rural people access good hospitality from trained specialists came true with the hustle journey of successive toward a healthiness application.
About Satish Kannan
Satish Kannan was born in 1993 in Kochi, Kerala. After initial schooling from the native, Kochi shifted to Bangalore and completed his education in Bangalore Kara. His keen interest in science made him oft for the Bachelor's engineering from the Indian Institute of Technology Madras. Further fascinated by the technology continued with a Master's in the same IIT.
While studying at the IIT, he always thought of the people's lacking access to hospitalization and suggestions from specialists. The people can't access the specialist all the places and time as there are 1:8000 people to doctors. So he thought the better idea of building a hospital would be a significant economic effort. So being a techie, he thought to bring a hospital in hand over fingertips.
Career of Kannan
Soon after his Master's, he joined the Philip healthcare industry, where he learned healthcare services. Working in the same field, he gets to work in the cardiology and ortho fields. Carrying out this interest, he started to visit the hospitals on weekends, meet doctors, and learn about the process of work and other pieces of stuff.
In late 2013, they co-founded Phasorz Technologies Private Limited to build a mobile app that would connect patients to specialist doctors. Post that, Satish began his leadership journey by co-founding DocsApp along with Enbasekar Dinadayalane "The real problem in health care was to make specialist doctors accessible to people across the country,"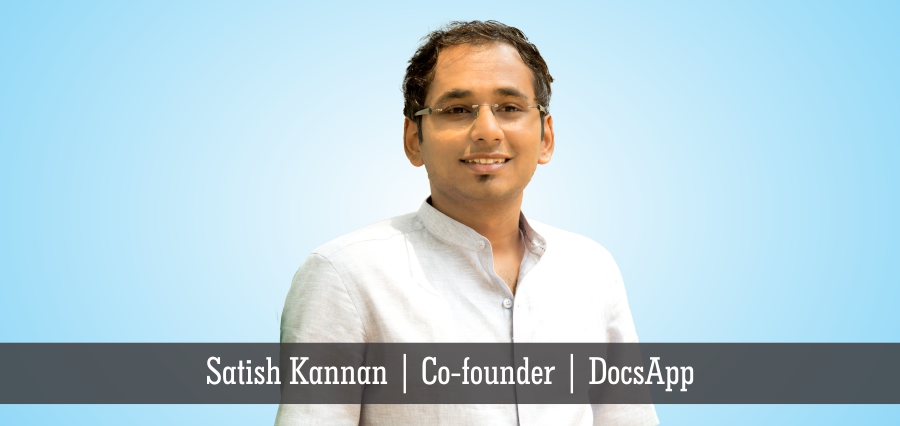 Access to good Healthcare and hospitality with specialists is always challenge-idea increase accessibility. Finally, in mid-2015, they launched DocsApp, a digital platform with a curated list of more than 2,000 specialist doctors. further, it merged with a new platform with a large audience Medibuddy.
Initially, they collected the investment from the IIT incubation center in Madras. They prepared the prototype and invested further from the GSF accelerator. Moving forward, the growth of the application bought many investors.
Awards and achievements
As an achievement MediBuddy platform is the most invested as of the $10M investment from various investors. Now the MediBuddy stands as Intelligent health and Tech awards in 2020.
Every work needs dedication. Similarly, it needs appreciation and reward for the great deeds of society. Hence Satish was acknowledged by the Forbes Forbes 30 under 30 list, 2017 (Asia) and Forbes 30 under 30 list, 2018 (India).
The service is provided by bringing up the MediBuddy and expanding it to 90,000 doctors helping around the many rural areas with 23000 pin codes. Hence, at National Awards for Marketing Excellence 2020, he won the "Young Achiever of the Year."
Inspiration to infants in start-up
Starting up a startup is everyone's idea, but picking up the right path and understanding its depth is very important. Every company brings a new idea, but only a few hit the market. Many go unnoticed, so to avoid that finding, consumers' significant problem is point marking. Finally, every company has a major problem at the end of the day because it solves a problem for the customer. So thing big to achieve tremendous success.
Who is the co-owner of DocsApp?
How many companies does Satish?
Satish Kannan has 2 current jobs as CEO & Co-founder at DocsApp and CEO at MediBuddy