MediBuddy | End-to-End digital high-quality Healthcare service at your fingertips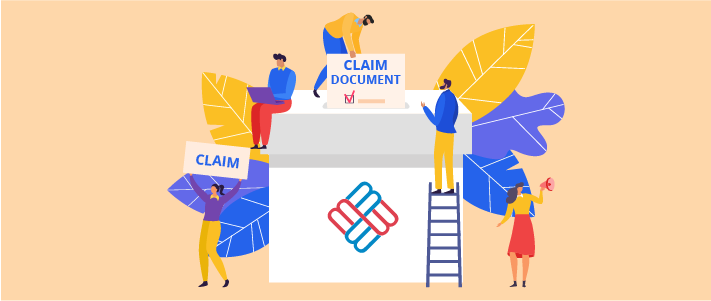 Nowadays, many single stops exist for daily necessities and even for complete healthcare, there is the app MediBuddy platform. A platform that gives a combo of technology and Healthcare touch together, bringing in the new version of home Healthcare. It has highly specialized consulting, hospitalization, and healthcare providers over the pan-India network.
Start of MediBuddy
MediBuddy platform is a Healthcare service provider that provides various services based on customer requirements and helps find the right suggestion on health just sitting at home and trying to with fingertips.
The digital Healthcare platform MediBuddy was founded in 2013 by Satish Kannan and Enbasekar Dinadayalane with a team of 6 people. Now it expanded to 1000 team members around 22 cities with great virtual health benefits 24/7 from highly qualified specialist doctors.
Founder details
Satish Kannan, an explorer in the healthcare industry, gave the shape to the online platform with enhanced technology of the virtual business. Initially was co-founder and chief executive officer of the DocsApp that merged with the MediBuddy and his roles. 
Enbasekar Dinadayalane, another co-founder with extensive experience. He was Developing healthcare software and devices with cutting-edge technology boundaries. Like Satish, he also worked on DocsApp and extended and combined with the MediBuddy in 2020.
And there were also six other people, except Satish and Enbasekar, who bought up the product with exceptional delivery of healthcare service to users.
About MediBuddy
Available in both web portal and mobile online platform which allows multiple healthcare services with comprehensive variety customer over. MediBuddy uses technology to bridge the digital world with the physical world to provide unique virtual interactive experiences for the user.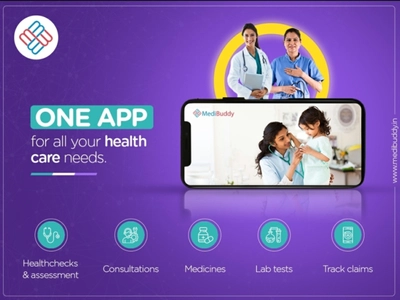 Over the years, from 2013, the company has grown to 90,000 doctors, 18 specialties, 7000 hospitals, 3000 diagnostic centers, and 2500 pharmacies covering 23,000 pin-codes in India. It helps connect specialists via chat, voice call, and video call and get a suggestion for the queries, medicine confirmation, and lab test handles.
It also helps maintain the paperless doctor service and provides home lab tests for blood and other few tests. Also refers to nearby hospitals, diagnostic centers, and pharmacies for device use.
Funds and networth
Every startup excites with a small amount of the funding further its growth by the other funders. Initially, it has around $63.7 Million from five significant investors Bessemer Venture Partners, FinSight Ventures, IDFC Private Equity, JAFCO Asia, and, Innoven capital. Presently it has raised $125M with more than 10+ investors. Its annual revenue is $100k- 5M.
Awards and achievements
With full-time benefits and transparency of the Medibuddy own first award in 2014 Red Herring Top 100 Asia. Moving forward, it hit two awards in the same year, 2016, CIO 100 "Information Mastermind". And another Skoch award for Cloud, Apps, and Mobility. Forbes India also recognizes it as one of India's "Hidden Gems" – a list of 16 fast-growing and innovative unlisted companies. It has its award for Best health and wealth ness solution by ET intelligence Health and tech award 2020.
More about MediBuddy
Medibuddy, with various technologies, has crossed many difficulties contributing to significant problems in the world. In recent years, a Covid pandemic has impacted the healthcare to move out. So, this app helped find assistance online, from medical instruction to high surgery appointments were easy.
With an enhanced offer on buying a golden membership, it has a variety of recommendations on old age treatment up to 60%. It also offers corporate customers such as TCS, Wipro, Infosys, and IBM. With wellness of people thinking to inbuilt many other features into this health sector co-founders.
Also Read: Namita Thapar | Success story of the Emcure Pharmaceuticals
Where is MediBuddy's headquarters?
MediBuddy is located in Bangalore, Karnataka, India.
When was the last funding round for MediBuddy?
MediBuddy closed its last funding round on Feb 21, 2022, from a Series C round.