Wow! Momo | Success story of India's Largest Momo chain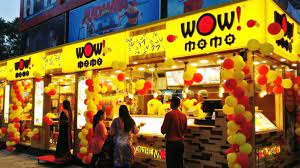 Wow! Momo is also an Indian fast-growing momo chain selling a dumpling popular in India, Nepal, and Tibet. The company is headquartered in Kolkata, West Bengal.
The Beginning
Wow! Momo was founded by Sagar Daryani and Binod Kumar Homagai in 2008. Both of them are friends and alumni of St. Xavier's College, Kolkata. Later, Both the friends started with an investment of only rupees thirty thousand. They then started selling steamed momos from their 6 by 6 kiosk in Springdale Spencer's store in 2008. They started their fast-food company from a garage in Kolkata, West Bengal, India. Their first kitchen was a 200-square-foot room, they also bought all the raw materials from a local grocery store.
Initially, they approached every customer entering Spencer's store and asked them to try sample momos. They would also wear a Wow! Momo T-shirt. Over the next two years, They will open similar kiosks in various commercial locations, tech parks, malls and hypermarkets across the city.
Way Towards Success
In 2010, Sagar Daryani and Binod Kumar Homagai opened their first independent outlet at Sector V, Salt Lake, Kolkata. With an investment of Rs 14 Lakhs, they opened their independent outlet. WOW! Momo has expanded to Kolkata, Noida, Gurgaon, Mumbai, Chennai, Lucknow, Delhi, Bengaluru, Cuttack, Puri, Kochi, Bhubaneswar, and Kanpur. The fast-food company now has over 200 outlets across 13 cities in India.
Daryani looked after brand expansion, marketing and retail operations, Homagai focused more on production and quality control. Wow! Momo managed to raise Rs 44 crore from Lighthouse funds and through investments by Indian Angel Network. William Bissell Fabindia's managing director invested Rs 3 crores in the company. The investment helped the company reach a valuation of Rs 300 crore. In 2019, with Tiger Global Management's investment of Rs 130 crores. Took the valuation of the company crossed Rs 860 crores. After this investment, the company opened more outlets in commercial locations like malls and tech parks. Sanjeev Bikhchandani, founder of Naukri.com is also a lead investor in Wow! Momo.
Food Offered
Wow! Momo started by selling momo for Rs 40. Later they decided to sell deep-fried momos for Rs 60 and pan-fried momos for Rs 50. They were very fascinated by how other fast food joints made burgers and pizzas into a meal. They also came up with the concept of Momo burgers, also known as MoBurg. Two pieces of fried momos were put between burger buns and served with red sauce, green Dhaniya sauce and mayonnaise to make a burger. Recently during the lockdown, they also started selling frozen momos.
They also have a sister food chain named Wow! China. They sell Chinese cuisine in a fast-food format.
Awards and Recognition
Wow! Momo is no doubt very popular and a favourite among its customers and for that, they have also received a few awards too. In 2016, the company got an award for Best Dim-sum product chain by the Indian Restaurant Congress Award. In 2017, it won Best Unique Retail Concept Award by Images Retail Awards. They also won Coca-Cola Golden Spoon Award in Best Quick Service Restaurant of Indian origin in 2018. Also Coca-Cola Golden Spoon Award in Best Innovation in Store Design in 2018.
Also Read: Domino's Pizza | The success story of one of the leading food chains
Is Wow Momo franchise profitable?
As a wow momo franchise owner one can earn profits up to Rs 85000 per month.
Who is the CEO of Wow momo?