Fear of God | Success Story of the Exemplary Luxury Brand
Fear of God is an independent fashion label founded in 2013. It offers luxury streetwear, footwear, and accessories. Its founder, Jerry Lorenzo, is an American fashion and sneaker designer. In less than a decade, Fear of God has taken over the world by storm. From David Beckham to Beyoncé, people all across the globe have shown immense support for the "solution-based" brand. Japan sources the brands' high-grade material, whereas the manufacturing is done in Italy and the United States of America.
About
Fear of God offers classic yet innovative luxury streetwear. Most of its products are handmade and unrestrained by time. Its denim jackets, sweatshirts, and hoodies and extremely popular among A-list celebrities and Gen Z. The brand uses Italian suede and Nappa leather for its footwear range. Recently, the eponymous luxury label launched its very first athletics line. It also has a subsidiary label called ESSENTIALS. For over five years, it has been one of the best-selling brands in America.
Founder
Jerry Lorenzo Manuel Jr. was born on the 5th of October, 1977. He spent the initial years of his childhood in Sacramento, California. Jerry came from a deeply religious background. Both of his parents were practicing Christians. He, along with his parents, used to read inspirational verses from the Bible every day. Jerry grew up in a humble household. His parents struggled for many years. The family's financial condition was not great. Jerry's father was a baseball player who had to travel across the States. His mother was an author and editor who drove miles to keep the family together. They couldn't afford plane tickets, and the only option was to drive from one state to another.
The family spent many years traveling and living in rented studio apartments. After completing graduation, Jerry moved to Los Angeles to pursue MBA. While studying, he took up a job in Diesel's retail store. Besides Diesel, he also worked at Dolce & Gabbana's retail store for a while. Through these jobs, he started gaining knowledge about fashion. He worked in Diesel's stockroom for over two years. After getting a master's degree, Jerry moved to Chicago to become a sports agent. He started managing corporate sponsorships for LA Dodgers. While working in the sports industry, he came across LA Dodgers' Matt Kemp. Matt wanted to redefine his image through clothing. However, he couldn't find the right apparel to suit his persona. For the first time, Jerry noticed that something was lacking in the fashion industry.
The Origin
After working as a sports agent, Jerry decided to change his career path. He moved back to LA and became a party promoter. For more than three years, Jerry hosted successful parties and became friends with famous personalities from the music industry. His parties were prevalent. He never had to send out invitations. People always gathered in large crowds to attend what he called "JL Nights." However, Jerry was aware that the party business wouldn't last long. Moreover, his priorities changed after getting married. He decided to leave the glamorous party world. Jerry wanted to set up a reputable business. Something that his children could look up to. He remembered how Matt Kemp could not find something to change his image. Jerry experienced the same thing while looking at his wardrobe. He knew something was missing in the fashion industry.
Jerry decided to fill the market gap. He started working on a clothing line. His purpose was simple—sustainability combined with luxury and streetwear. He wanted to create a solution-based brand. All these things led to the formation of Fear of God. His childhood inspired the name. The name reflected how he grew up thinking about God and how it changed eventually. As a kid, he feared God. But he started seeing God as a ray of light when he grew up. His focus had shifted away from the almighty while working as a party promoter. After leaving the party business, he decided he would not do anything to ruin his relationship with God. As a result, "Fear of God" was established.
Initial Days
To set up the clothing line, Jerry used all his savings. Initially, things were tough. People cheated on him, lied to him, and stole from him. Jerry had no previous experience in the clothing line. He was not aware of the ruthless culture. With more than thousands of dollars down the drain, Jerry was struggling to cope. Nevertheless, he was hopeful. Soon, he started working on several pieces. He was working on things that he felt were missing in the market. Jerry never sketched any of his designs. He simply looked at the clothes, found what was missing, and altered them. Jerry was fond of long t-shirts but found the sleeves too fitted. That inspired him to create something different. Something better. As a result, he designed a t-shirt that later became a foundation for Fear of God.
By 2012, Jerry was ready to inaugurate Fear of God. However, before it launched, some well-known people were already wearing his collection. They came to know about Jerry's collection through his wife. Not much later, media mogul Kanye West noticed him through Virgil Abloh. Kanye loved the designs and immediately asked Jerry to collaborate with him. By 2013, Jerry and Kanye started working together. In the same year, Jerry launched a 12-piece collection of Fear of God.
Worldwide Recognition
Fear of God was a massive success within a few weeks of launching. Celebrities went gaga over the luxurious, classic yet unique designs. From Justin Bieber to Gucci's Michele Alessandro, everyone fell in love with the effortlessness and sophistication of the brand. In 2016, the brand made its first collaboration. It was none other than the classic streetwear shoe brand, Vans. The partnership was a success and gained immense popularity among the youth. Following the success, the biggest shoe brand in the world approached Jerry. Most people know about this collaboration. It's Nike X Fear of God.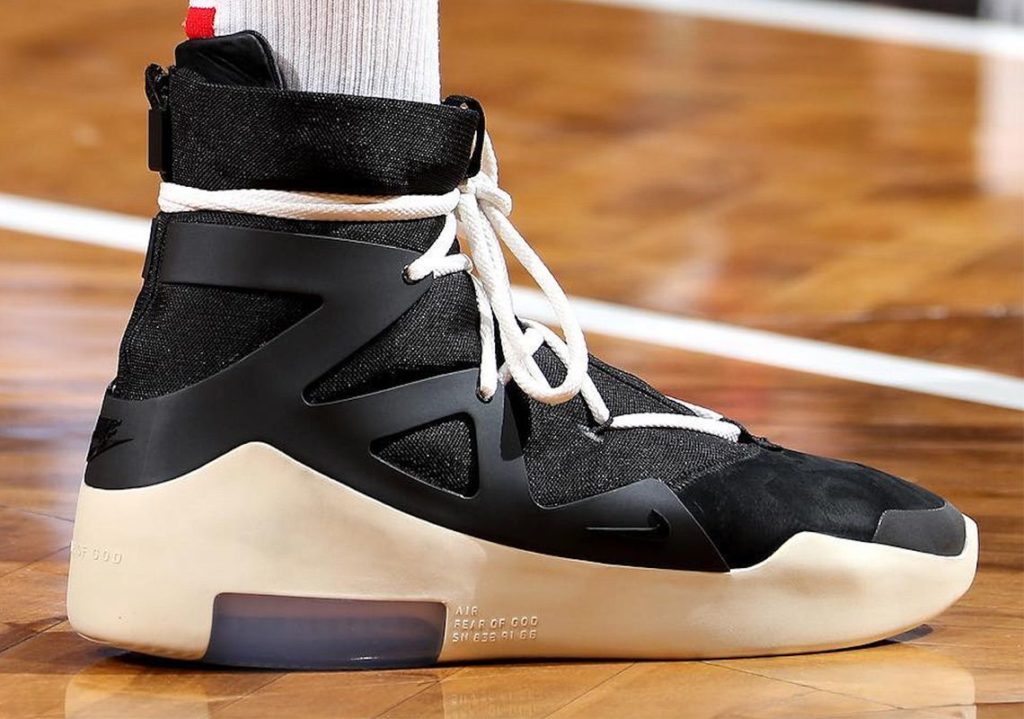 The first sneaker that Jerry designed for the brand was Nike Air Skylon 2. Following that, he created one of the most successful sneakers of the year, the Nike Air FOG 1. The exemplary design and fusion of luxury fashion and sportswear wowed the people. However, after garnering unprecedented popularity globally, the two brands parted ways in 2020. The same year, Nike's rival Adidas signed a deal with Fear of God.
Presently, Fear of God has a wide range of collections for kids, men, and women. To make luxury clothes accessible and affordable, Fear of God launched Essentials. As of 2022, both brands have been making huge profits. It is a big deal for a brand with no external investment to double the revenue. That's exactly what Fear of God has done in the last decade. It has doubled its revenue each year. Today, it is one of the biggest fashion labels in the world.
Also read: Charlotte Tilbury | Success Story of the Quintessential Make-up Brand
Who is the owner of Fear of God brand?
Jerry Lorenzo is the founder and owner of Fear of God.
Is Fear of God a luxury brand?
Yes, Fear of God is a luxury streetwear brand.
When was Fear of God founded?
Fear of God was founded in 2013.