Gumroad | The Success Story Of A Mobile Personal Library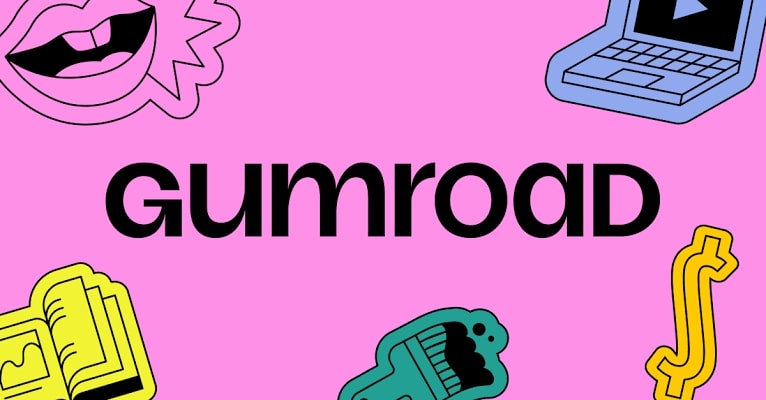 Gumroad is an online platform to sell and buy digital products such as books, courses, podcasts, and more. The company has also launched an app that stores products bought on Gumroad. Sahil Lavingia decided to transform his idea of Gumroad into reality when he faced difficulties in selling his photorealistic icon online. As effort put in to deal separately with each customer isn't worth the price he got. So, he started working on his idea.
About
Gumroad is a convenient platform to buy and sell digital services. this self-publishing platform to trade digital book membership courses and other such services. IPS tagline 'sell what you know and see what sticks' explains the idea of the app itself. This eCommerce platform helps you to earn money by adding value to the world. It is the easiest way to get digital product courses and membership. Firstly, The idea of the platform is very innovative. The free nature of the platform is Cherry on the top to help to sell their products and ebooks online easily. So Gumroad helps your digital products to make money with their services.
Gumroad Beginning
On a weekend in 2011, Sahil Linvigia created the first patchy version of Gumroad. Sahil has learned web development online all by himself. As he has said in an interview that he has learned it from google. Sahil worked hard to hone his skill instead of making excuses for not having enough resources. At the age of 19 only, he designed web pages for big companies such as Pinterest and Turntable. It shows the expertise of Sahil in that field. It was a time when selling digital assets to customers was a big deal. As there were no such digital platforms available. Sahil once faced a lot of difficulties selling his photorealistic icon to a client. It was that time when Sahil decided to come up with a platform that can ease the process of selling digital products. Through Gumroad A seller can reach a wide audience just like web content.
Gumroad Way Towards Success
The credit for the incredible success of Gumroad goes to its innovative idea. But any business requires capital and funding to expand. So, the company held its first seed round investment in February 2012. In which it raised $ 1.1 million from a number of investors. These investors included Accel, Chris Sacca, Max Levchin, SV Angel, Josh Kopelman, Seth Goldstein, Naval Ravikant, and Danny Rimer.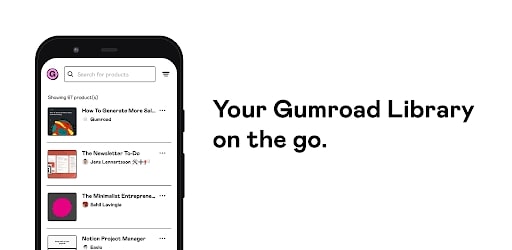 The company again raised $ 7 million in a Series A round of investment. The major investors this time were Kleiner Perkins, Caufield, and Byers. Twitter engineer Michail Abbott invested in Gumroad in alliance with these investors.
On the 8th of September 2014, Twitter collaborated with Gumroad to launch its first commerce product, the buy now button. But later both of them parted ways on 7 January 2017.
Gumroad moved a step ahead to launch its first mobile product, a utility iPhone app in 2014. This app is used to purchase products available on Gumroad. The purchased item is then stored in the app and it acts as a mobile library.
Creators on the platform
Today, Many people use Gumroad to sell their digital products. There are famous celebrities on the list too. For instance, many famous musicians have sold their music albums via this platform. Some of the big names of the music industry using this platform include Eminem, Bon Jovi, Garth Brooks, David Banner, Ryan Leslie, etc. This platform is also used for the distribution of several films. Mongolia Pictures has sold its films using Gumroad. Some other big production names are also active on Goodroad. Landmark distribution has distributed many films namely Jiro Dreams of Susi, Man on Wire, Gonzo, Page One: Inside the New York Times, and Jesus Camp. Several best-selling authors are also available on Gumroad. To name a few- Tim Ferriss, Chris Guillebeau, John Green. There are a lot more people publishing on Gumroad hence contributing to its success.
When was Gumroad founded?
How old is Sahil Lavingia?
Sahil is 29 years old as of June 2022.