Shreya Mehta | Success story of TheFilmyKudi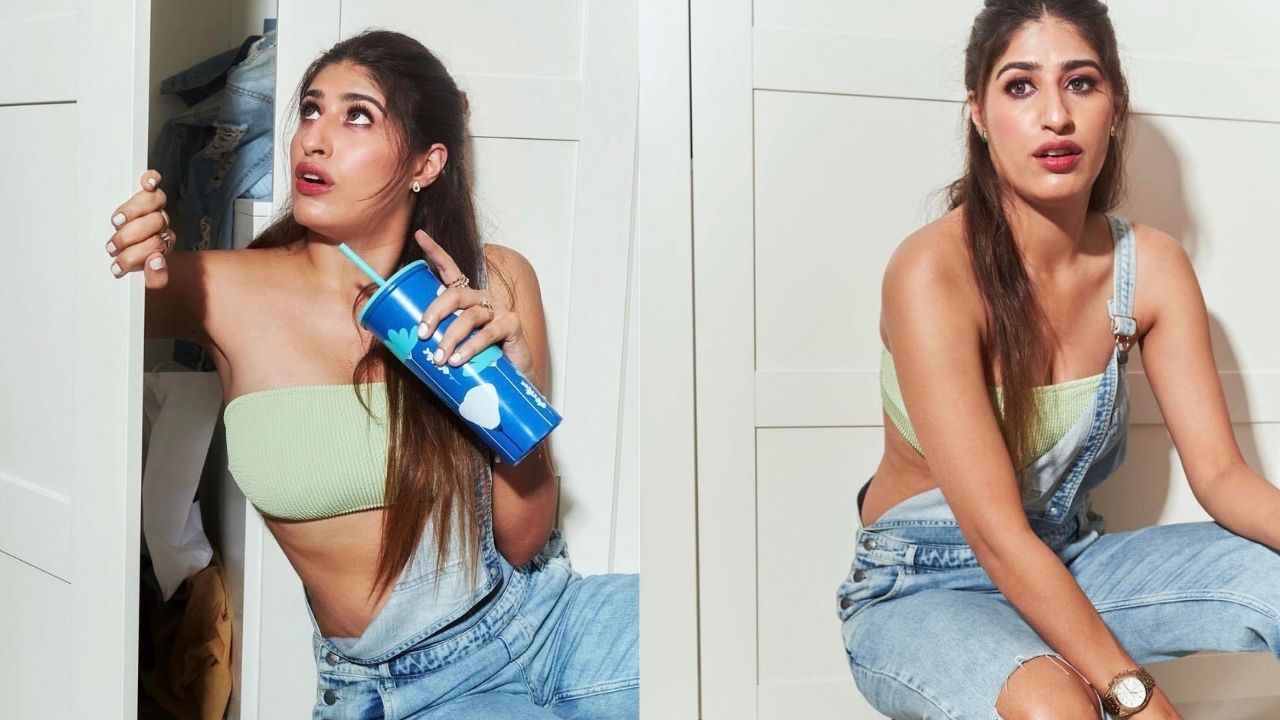 A 27-year-old actress, Shreya Mehta, is a middle-class girl born and brought up in Delhi. She is known for her works in the famous YouTube channel TVF, her choreography and also motivational speeches. From not being allowed to step out after 7 pm To being one of the glamorous faces of TVF Timeliners, Shreya Mehta's journey contains a lot to learn from.
Early life
Born on April 16, 1994, Shreya Mehta is the daughter of Kamal Mehta and Anuradha. Grown-up in a strict family, Shreya was bound with many restrictions. As a result of which she completed her higher studies and graduated from Delhi itself. She enrolled in Pearl Academy for a degree in Fashion Media & Communication.
During the four years of her college, she received numerous modelling and acting opportunities. It took her the sacrifice of these golden chances and clashes in the family to reach where she stands today.
Career
Shreya Mehta, while attending college classes, used to surf YouTube stuff on acting. One day she happened to come across the TVF Qtiyappa, which then became her fantasy channel to work in. Strategically, she added members of TVF on Facebook. And to gain their attention, she began being socially active and posted videos showcasing her talents on Facebook.
But then, on command of her father, she began working in an advertising company. Hardly, after two weeks, she again contacted a TVF member. And to her fortune, he informed her that they would set up an office in Delhi. Shreya's happiness knew no boundaries after getting to know this. She became the first one to join the TVF office in Delhi. Following which she got to work in various videos and managed social media handles. She convinced her father by saying that this was just an internship of four months where she would handle social media.
After acting in 'not much famous' ten YouTube Videos, the Eleventh video on TVF Timeliners titled "When you go for Karaoke" went viral. This was the time when she had to face her father finally. As expected, he yelled at her and told her to quit.
Life-Changing decision
"STOP IGNORING YOUR INNER VOICE", were the words that Shreya Mehta instructed herself and clearly revealed to her father that this is precisely what she desires to do. Ultimately the moment of her leaving for Mumbai came, and her father warned her to "either leave her career or walk out of the house and never look back." It was the most challenging decision that she took, and she left the house.
Reaching Mumbai, Shreya Mehta became one of the bright faces of TVF. Soon she received an offer for her debut film "Namastey England". The film didn't go well enough, but she kept herself focused and worked hard. She faced a tough time in Mumbai as well But never had the mere thought of giving up.
Today, she is known by her Instagram username, "TheFilmykudi". As the name suggests, she is a hilarious, crazy talented actress and a motivational speaker with a worth listening "filmy" story.
Quotes that she lives by
•Mistakes are so much better than regrets
• "Follow your heart, Success will come to you"
• "In life, You don't get what you want; You get what you fight for."