Sidhu Moosewala | The Magnificent Man of the Punjabi Music Industry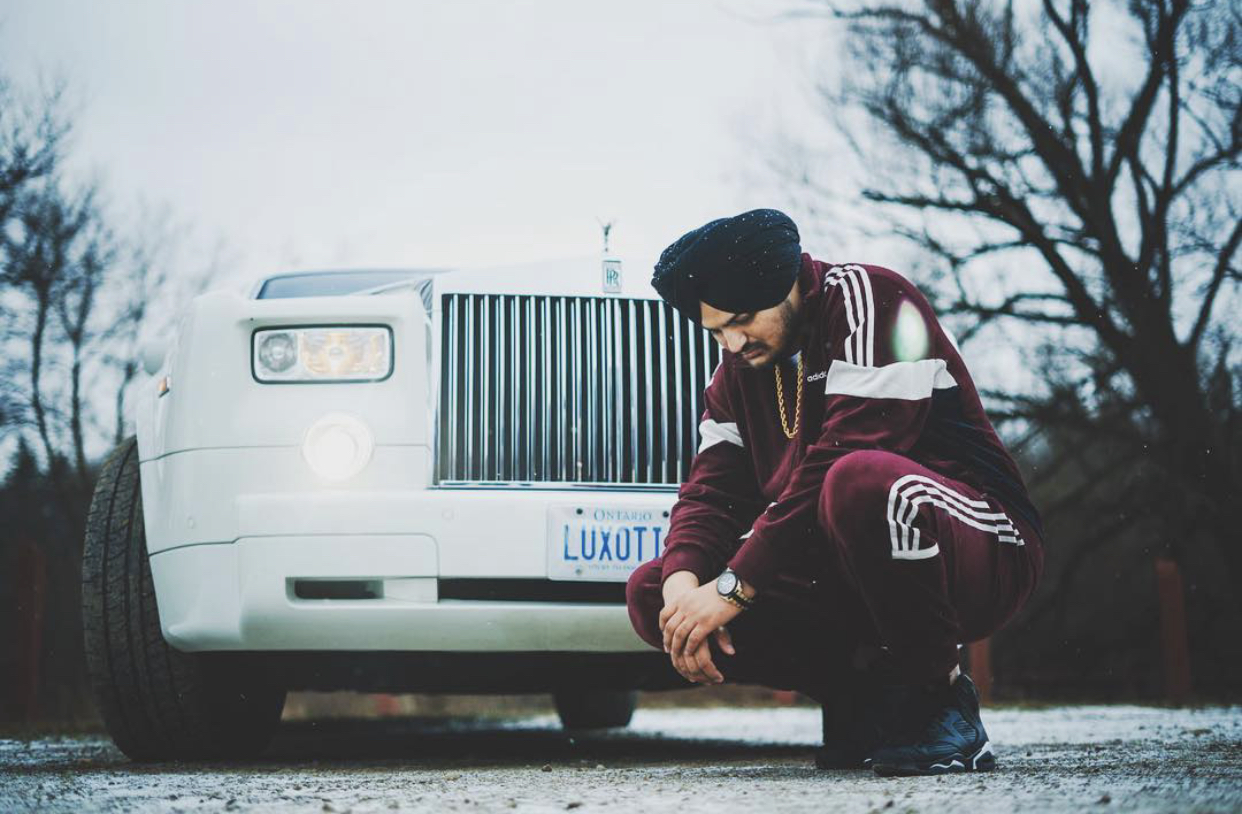 Sidhu Moosewala, a renowned singer, songwriter, actor, and politician, rose to fame in 2017 at 24 with his song 'So High.' He gained worldwide recognition in his short-lived yet legendary life. 
About
Sidhu Moosewala is admired for his notable contributions to the Punjabi music industry and Punjabi cinema. With a career spanning just five years, he left an impeccable mark on the entire nation and society. His music and success are ever-living. In a short time, he changed many people's lives through his music. 
Early Life
On 11th June 1993, Shubhdeep Singh Sidhu was born in Moosa, a village in the Mansa district of Punjab. His father, Balkar Singh, is an army veteran. His mother, Charan Kaur, is a Sarpanch (head) of the village Moosa. Sidhu was born in a Jatt Sikh family. He went to a local school in Moosa to study. Sidhu started singing at the early age of 10. During his school days, he actively participated in cultural singing programs. His singing was popular amongst the students and the teachers as well. He developed a liking for hip-hop culture from 6th grade. Sidhu joined the Guru Nanak Dev Engineering College in Ludhiana for higher studies. While in college, he was praised by his peers and professors for his active participation in cultural activities. Soon, he started learning music from Harvinder Bittu, a music instructor in Ludhiana. 
Struggles
In 2015, Sidhu decided that he wanted to become a professional singer. But the only problem was that he couldn't write songs. To release his first single, he started searching for a lyricist. However, things didn't turn out the way he expected. Sidhu tried contacting a lyricist. The lyricist ignored him. He missed his calls. But Sidhu didn't give up. He kept on reaching the lyricist to help him out with his first single. One fine day, the lyricist finally agreed to discuss the lyrics of Sidhu's first song. He asked him to visit his town.

Sidhu was preparing for the GATE exam at that time in Chandigarh. Sidhu rushed to the lyricist's town on his motorcycle the next day. When he was about to reach, it started raining. He got to the city and called the lyricist. The lyricist did not answer his call. He kept on trying, and finally, the lyricist picked up. Sidhu told him that he had reached his town. The lyricist told Sidhu that he couldn't meet because it was raining. Tears rolled down Sidhu's eyes. After the incident, Sidhu went back to Chandigarh and decided that he would write his songs. He started working hard for the same. Simultaneously, he was also focusing on his studies because his parents wanted him to become an engineer. 
New Beginnings
In 2016, Sidhu graduated with a B.Tech degree in Electrical Engineering. After graduation, his parents wanted him to move to Canada for further studies. Sidhu didn't want to leave India. His student visa had arrived, and he was still unsure whether he wanted to go or not. Nevertheless, he had immense love and respect for his parents. He felt that until now, everything his parents had done for him had been for his good. Hence, he decided to abide by their decision and moved to Brampton, Ontario, Canada. 
Path to Fame
In 2016, after moving to Canada, Sidhu worked hard to become a good songwriter. Finally, he wrote a song later noticed by the singer and actor Amit Bhalla, popularly known as Ninja. The song's name was 'License.' It received positive reviews and was Sidhu's first hit as a songwriter. 
The following year, Sidhu began his singing career. Since his name did not suit the genre of music that he was a part of, he decided to change his name. He came from Moosa, a village no one knew about, but there was no place like his 'pind' for him. He wanted the world to know about Moosa. Afterward, he went with the stage name Sidhu Moosewala (from Moosa). In the same year, he collaborated with Gurlez Akhtar for a song named 'G Wagon.' The song became an instant hit and garnered him live shows in India and Canada. 2017 also marked the release of 'So high.' It was penned by Sidhu, composed by Byg Byrd, and produced under the Humble Music Label. The song gained immense popularity amongst youngsters. 
2018-Present
In 2018, Sidhu released his first album, PBX 1, produced by Intense, Byg Byrd, Snappy, and Harj Nagra. The single "Jatt Da Muqabla" from the album became an instant hit and started a journey to a never-ending legacy. The album secured the number one spot on iTunes and also landed at the 66th position on the Billboard Canadian Albums Chart. 

The following year, Sidhu released the single "47" in collaboration with British rappers Mist and Stefflon Don. The song reached no. Seventeen on the UK Singles Charts and topped the UK Asian Charts. The music was streamed over one million times on Spotify, becoming the UK's top song on the Spotify Weekly Charts. In 2019, Sidhu started a record label under his name. The same year marked the release of singles like "Poison," "Mafia Style," "Sohne Lagde," and "Homicide." All of them were released under his label.
In 2020, Sidhu was featured in "Old Skool." It was composed by The Kidd and sung by Prem Dhillon. On 9th May 2020, Sidhu released his second studio album; Snitches get Stitches. The following year, he released his third album named Moosetape. Between 2020-2021, Sidhu co-produced, wrote and performed many singles that landed on the top charts. In December 2021, he joined Congress. 
Unexpected Tragedy
25th April 2022 marked the release of the first extended play by Sidhu Moosewala. It was called "No Name." On 29th May 2022, Sidhu was shot dead in his village. The world was unable to believe the untimely demise of the legendary artist. Controversies throughout his career surrounded him, but his down-to-earth behavior and soul-touching music won the hearts of millions. 
Also read: Mahershala Ali | The First Muslim Actor to win an Oscar
How old was Sidhu Moosewala?
Sidhu Moosewala was 28 years old.
What was the most popular song by Sidhu Moosewala?
'So High' is the most popular song by Sidhu Moosewala.
Was Sidhu Moosewala married?
No, Sidhu Moosewala was single.