Song Joong-ki | The Charming Global Icon from South Korea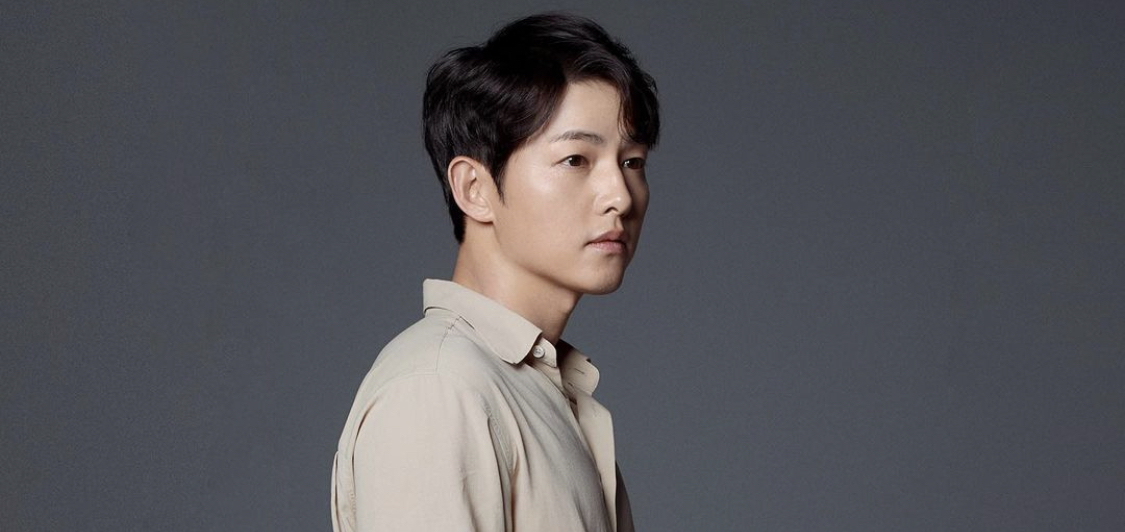 Song Joong-ki garnered unprecedented fame in 2016 after appearing in Descendants of the Sun. The actor has starred in multiple award-winning TV series and movies like A Werewolf Boy, Vincenzo, and, The Innocent Man. His latest TV Series, Vincenzo, is one of the highest-rated dramas in the history of Korean Cable Television.
About
Song Joong-ki is one of the biggest stars in South Korea. After the release of Descendants of the Sun in 2016, Song Joong-ki became the brand ambassador of more than 30 brands in one year. The Korean Tourism Organization made him the Honorary Ambassador to promote Korean Tourism worldwide. Besides this, he's an active celebrity advocate for children who have cancer. He has donated more than 100 million won to charitable foundations. Moreover, he's been among the top-ranked celebrities on the Forbes Korea Power Celebrity List since 2013. 
Early Life
On September 13th, 1985, Song Joong-ki was born in the Dong District of Daejeon, South Korea. He has two siblings named Song Seung-ki and Song Seul-ki. Song Joong-ki belonged to a well-settled family. During his school days, he excelled in academics. At a young age, he developed a passion for speed skating. He competed at the national level and represented his home city. However, he had to withdraw from the sport due to an injury.
After the injury, Joong-ki started focusing on CSAT (College Scholastic Ability Test). To prepare for the exam, he went to Seoul. He was standing at the Myeongdong Station in the Subway, and an agent approached him. But Joong-ki was unsure about his abilities and never imagined becoming an actor. Moreover, his father was firmly against acting. Hence, he let go of the opportunity and refocused on his studies. In the test, he performed amazingly and scored 380 out of 400. As a result, he got admitted to the prestigious Sungkyunkwan University of Seoul. In the third year of college, Joong-ki felt he should try acting. He spent most of his time studying, but simultaneously he started looking for acting projects. 
New Beginnings and Struggles
Joong-ki was still in college when he got to fill in as a substitute for a senior contestant in KBS's Quiz Korea. Joong-ki ended up as the runner-up in the show and garnered the attention of many people from his university. As a result, he was featured as the cover model in his college magazine. In 2008, Joong-ki appeared in a supporting role in Yoo Ha's A Frozen Flower. The movie was a commercial success. After that, he appeared in several small yet notable roles in films and TV series. Between 2009-10, he also began hosting Music Bank regularly. 
While he was still trying to fetch lead roles, he started getting bullied by other actors on set. Initially, Joong-ki played supporting roles, and his fellow supporting actors used to question him about his ability. He had fetched the roles without any agency, and his fellow actors couldn't believe that. Once the set was getting prepared by the production team, suddenly, two cast members dragged him to the corner and asked him how he got the role. Joong-ki realized that the entertainment world is fierce and ruthless, but he continued to work hard while studying. In 2012, Joong-ki graduated from the university with a degree in Business Administration.
Breakthrough
Joong-ki got his breakthrough role in Kim Won-Seok's historical drama Sungkyunkwan Scandal. Following the success of Sungkyunkwan Scandal, he appeared as the main lead in a rom-com named Penny Pinchers. He received many positive reviews from critics for his role. 2012 marked the release of A Werewolf Boy. The movie achieved record-breaking success at its screening at The Busan International Film Festival. In the same year, he starred in a melodrama named The Innocent Man. The drama attracted positive reviews from critics and high television ratings. 2012 became one of the most successful years of Song Joong-ki's entire career. 
2013-15: Mandatory Military Service
On August 17th, 2013, Song held a fan meeting at the Sangmyung Art Center in Seoul to declare his enlistment in the Mandatory Military Service. More than 1,400 fans from Korea, Japan, France, and other countries joined the meeting. On August 27th, he began training at the 102nd draft camp in Chuncheon. Two years later, upon completing the training, he was discharged from the military on May 26th, 2015. 
2016: Worldwide Recognition
Joong-ki returned to the small screen alongside Song Hye-Kyo with Descendants of the Sun. The drama was viewed more than 2.5 billion times on iQiyi. The drama peaked the viewership ratings in Korea and other parts of Asia. Joong-ki also received the Best Actor Award at the Seoul International Drama Awards. 
2017-Present
In July 2017, Song Joong-ki announced his engagement with Descendants of the Sun co-star, Song Hye-Kyo. On October 31st, 2017, the couple tied the knot in a private ceremony amidst close friends and family. However, the marriage didn't last long, and the couple filed for divorce in June 2019. In 2020, Song Joong-ki ended his contract with Blossom Entertainment and signed a new contract with History D&C, founded by Hwang Ki-Yong, a former executive of Joong-ki's first management agency. 

In 2021, Joong-ki appeared in the sci-fi movie Space Sweepers, directed by Jo Sung-hee. The movie starred Joong-ki and Kim Tae-Ri in the leading roles. The film gathered more than 26 million online viewers within 28 days of its release on Netflix. In the same year, he appeared in the blockbuster series Vincenzo. The series garnered record-breaking success and became one of the highest-rated dramas in the history of Korean Television. It ranked 4th on the Forbes list of most-viewed Kdramas of 2021. Here's the trailer of Vincenzo:
Currently, Joong-ki is working on a TV Series adaptation of the famous web novel The Youngest Son of a Conglomerate alongside Lee Sung-min and Shin Hyun-been.
Also read: Han So-hee | The Captivating and Multifaceted Artist from South Korea
How old is Song Joong-ki?
Song Joong-ki is 36 years old as of 2022.
What is the net worth of Song Joong-ki?
Song Joong-ki's net worth is estimated to be $21 million.
Is Song Joong-ki married?
No, he is currently single. Joong-ki ended his marriage with Song Hye-Kyo after the actress allegedly cheated on him.