Sumukhi Suresh | A successful stand-up comedian and entrepreneur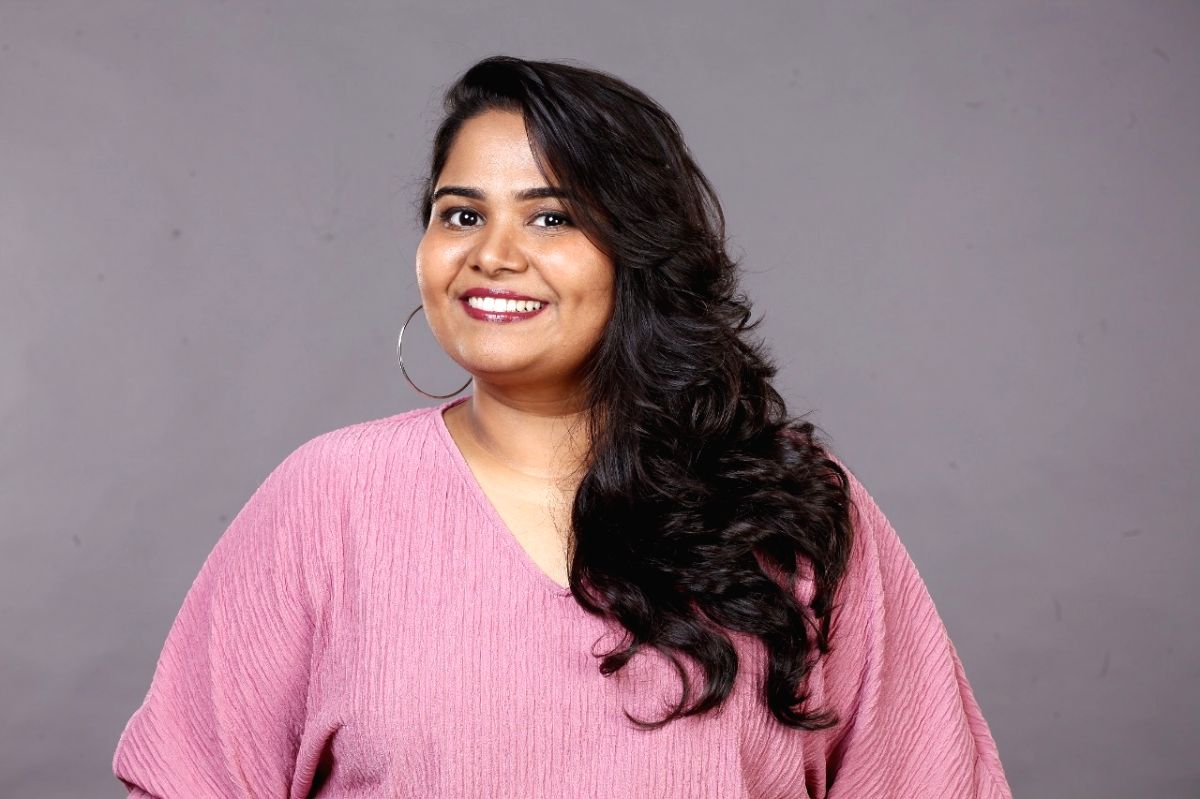 Comedy is a challenging field like any other industry, bringing up a smile on someone's face with a creative, unique sense of humor. Hence people think women can't fit in such an industry, but Sumukhi Suresh proved anything is possible for women. Sumukhi Suresh, a stand-up comedian who followed the passion of a scriptwriter and an actor, broke a gender bias. She is well known for her humorous sketches and comedies, which burst the laugh out of reach. Comic sense with a passion shows her incredible journey of life so far. Let's peak in some parts of it and be inspired.
Early life of Sumukhi Suresh
Sumukhi Suresh born on 18 October 1987, in Nagpur, Maharashtra, also grew up in Nagpur. She did her graduation from M.O.P. Vaishnav College for Women, Chennai, in Nutrition, Dietetics, and Food Science Management. Soon after graduation, Suresh started working in Bengaluru in 2009 at Hippocampus, a Children's Library. Then worked as a chef and also employed at a food laboratory for a brief period. Later joined The Improv, an improvisational comedy show in Bengaluru this she performed around 100 shows from Bangalore to Dubai and Sweden. In 2011, Sumukhi Joined T.U.V. Rheinland India Pvt Limited in Bengaluru as a business development manager.
Sumukhi's Career
Sumukhi finding out her passion for comedy, quit the job in 2015 to focus on a comedy career. So started with great Social media, YouTube, and Varun Agarwal in 2014, featuring in 'Anu Aunty- Engineering Anthem' as the first kick-off. Later in 2015, featured in the sketch video along with Sanjay Manaktala as Parvati Bai. Finally, with the series "Better Life Foundation" in 2016, in which she played the character of Sumukhi Chawla. She also partnered as a writer for the show and her other series, Behti Naak. Her character of a 10-year-old girl, 'Behti Naak,' became very popular.
From YouTube to web series podcast Amazon she made the journey through a web series 'Pushpavalli' in 2017, cast based on her real-life experience. As her popularity grew, she hosted a famous comedy show, Comicstaan. Along with viral comedian Abish Mathew the following year, replacing Urooj Ashfaq.
Further, the debut in Kannada films with 'Humble Politician Nograj' in 2018. In which she played the role of Lavanya. A few other shows in which Sumukhi performed are 'Go Straight Take Left (2018), 'Don't tell Amma' (2019), and 'Pushpavalli 2' (2020). Since the release of these series on Amazon, all shows have received positive reviews.
Personal life of Sumukhi Suresh
Sumukhi was born in a Tamil Brahmin family and brought with two elder brothers to Nagpur. She launched a Motormouthwith an aim to create more space for female entertainers. And also took responsibility for educating and clearing the misunderstandings about feminism, and she also thinks it is essential to distinguish feminism from privilege.
Filmfare winner Sumukhi also won IWMBuzz Digital Awards Season 3 for the category Most Popular Actress In A Comic Role In A Web Series for the series Pushpavalli in 2021.
Inspiration
As a woman growing up in the field of a comedian, it is very tough as it is primarily men-centric. But, Sumukhi broke the stereotype of being a comedian and succeeded in standing as one of the famous feminine stand-up comedians. For her best creative, unique style of cedar, and recognized in one of the online articles, Hindustan Times referred to Sumukhi Suresh as "India's Tina Fey." Gained wide popularity over many challenges and hurdles, which shows the potential of women is impossible to measure. To create awareness, a 'Motormouth' was used to write and pitch stories, as there was no time to complain and generate better characters or develop out-of-the-box ideas.
How much is the Net worth of Sumukhi Suresh ?
Sumukhi Suresh's net worth is $100,000 – $1M.
Which is the first web series of Sumukhi Suresh?
Amazon Prime approached Sumukhi, India, to make a web series. Pushpavalli, a semi-autobiographical series created by Sumukhi Suresh, was released on December 15 on Amazon Prime Video in India and received positive reviews.